Restoration Planning Guide
Article by Mark Trotta
Before purchasing a project car or truck, consider work space, tools, equipment, and supplies. An old car restoration requires a minimum space of a two-car garage.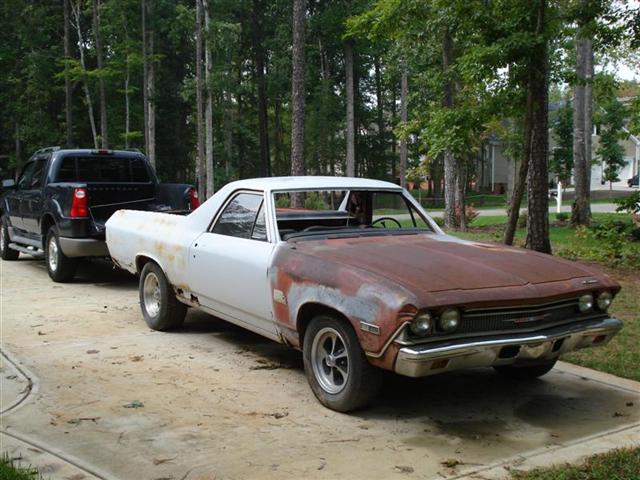 Any body panels that are going to be removed and stripped down to bare metal need to be stored in a safe spot where they won't start rusting or get damaged. New replacement panels also need to be kept out of the way.
If the interior is to be removed, that's going to take even more space.
If the vehicle is new to you and you have no history on it, there's no guarantee the motor will start. Getting an old car running again will not only depend on your efforts, but factors such as mileage on the engine, mechanical condition, etc.
If it's an original numbers-matching engine, you may consider not even trying to start it, and instead make plans to remove it from the car and rebuild it.
There are certain steps in the restoration process which you will "farm out" to a shop. For instance, interior restoration requires specialty tools that may not be worth buying if only to be used once.
Another area is transmissions and rear axles. Rebuilding these are best left to experienced professionals. Any serious engine work (cylinder boring, etc.) may need to be out-sourced as well.
Automotive Bodywork
If you want it done right, either pay a reputable shop a lot of money, or learn to do bodywork yourself.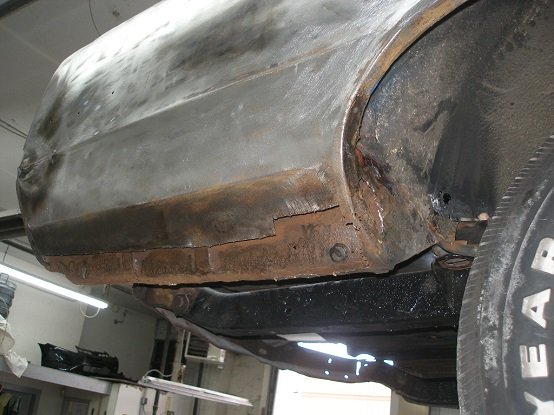 Learning To Weld
Replacing most body panels on classic cars requires welding, any other way is not acceptable. If you are sincere about restoring old cars, learning to weld is a must. This article will help you to decide which is the best welder for you.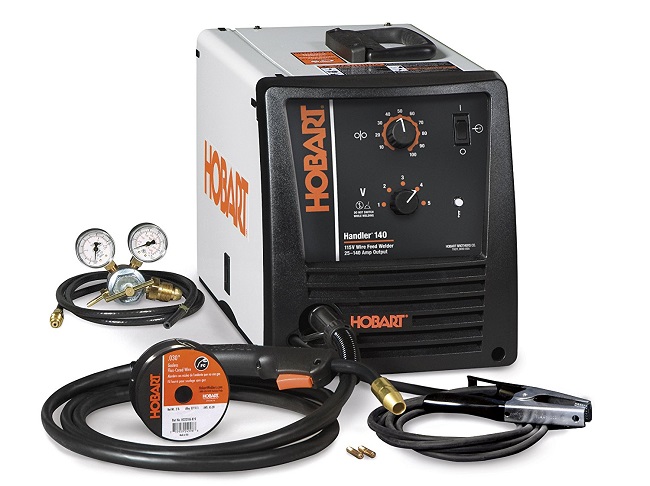 I know from experience that a classic car restoration poorly planned can turn into a long and drawn-out affair. To avoid getting stuck, have a monthly schedule. Complete short term goals within deadlines you set. Begin with what you know you can do.
After you make a rough outline, factor in 33% more time and money than you think you need. Expect the unexpected. Before you start an old car restoration, consider the following:
How do you plan on using the car when completed?
Daily driver/back and forth to work
Weekends and occasional cruise nights
Car Shows and Parades
Off-road (competition or four-wheeling)
Including initial cost, what is your overall estimated budget for this project?
Under $5,000
Between $5,000 and $10,000
Between $10,000 and $15,000
Over $15,000
How many miles a year do you plan on driving the car?
Under 1,000 miles
Between 2,000 and 5,000 miles
Between 5,000 and 10,000 miles
Over 10,000 miles
How much time are you willing and able to spend on the project?
5 to 10 hours a week
10 to 20 hours a week
20 to 30 hours a week
More than 30 hours a week
How much of the work will you do yourself?
Some mechanical
Most mechanical
Some bodywork
Most bodywork
If you're farming out the some of your old car restoration to a professional shop, here's some things to look for:
Are they familiar with your vehicle?
Are they an enthusiast like you, or do they seem more interested in your money?
Are they easy to talk with, and are they listening to you?
Do they have a history of competence and quality?
How many other projects besides yours will they be working on at the same time?
Before starting an old car project, a little budgeting is in order. You don't necessarily have to spend a ton of money to restore an old car, and you certainly don't want to spend any more than you need to. The keys to saving money are initial buying price, making a plan, sourcing parts, tools and supplies, and what work you should do yourself.
Proper planning will go a long way in helping you achieve your end goal easier and quicker. But it is not the plan you choose that is most important, as much as it is your resolve to see the project through to completion.
*************************
Related Articles: