Build A T-Bucket
T-buckets can be bought and built in various ways. You can buy one as a kit, build one from scratch, or find and finish an abandoned project.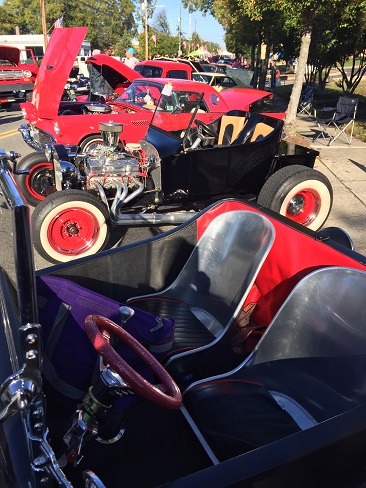 If money was not an issue, you could buy a complete roller with body and chassis, ready to drop in the engine/tranny combo of your choice.
Types Of Tee's
T-buckets can be built many styles, including Nostalgia T, (old school), Fad T, and Modern T (new school). Most, if not all, are based on 1923-1927 Ford bodies; roadster, racer, pickup, phaeton, or C-Cab.
Old School Tee
Early T-buckets were hand-built by talented craftsmen such as Norm Grabowski (pictured), Tommy Ivo, and Dean Jeffries. Their visions of what a hot rod should be are still valid to this day.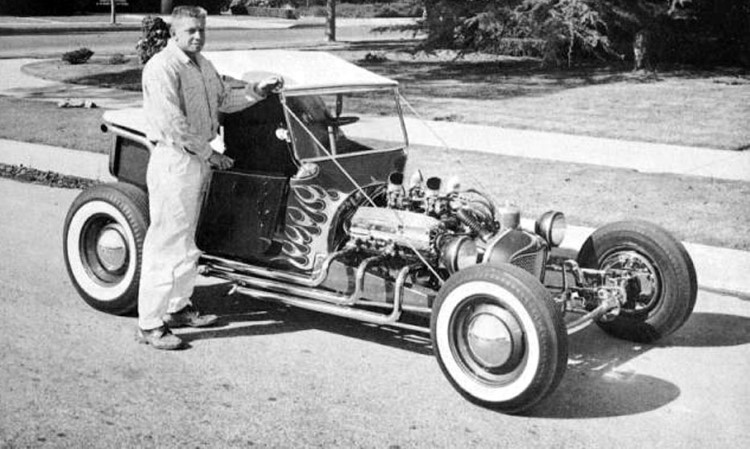 Back then, building a hot rod took a lot of skill and a lot of creativity. Major and minor components were scavenged from other cars. It was then up to the builder to fit them all together in a tasteful and functional way.
If you have the time and skills, you can fabricate most of a T-bucket yourself.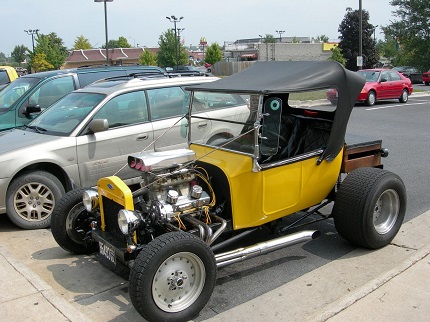 Free T-Bucket plans are offered online at Free T-Bucket Plans.
Fad Tee
The T-buckets that were popular in the 70s and 80s were usually adorned with brass lantern headlights, ultra-wide wheels in the rear, and skinny spoke wheels up front. Fad Tee's had tall, angled tops, and were usually over-powered by an over-chromed small-block Chevy.
Caution: Building a Fad-Tee will challenge the builder to stay within the confines of good taste.
Modern Tee
The 1990's saw a resurgence of interest in hot rods, as well as kit cars in general. Components like precision TIG-welded frames, late-model disc brakes, and digital gauges brought old school and new school together.
Under $5,000 Build
Can you build a T-bucket for under $5,000 ? Yes you can, provided you keep the build as basic as possible, and fabricate many of the parts yourself. This would be the least expensive way to build a T-bucket, but also the most time consuming.
T-Bucket Frame
A well-made frame is the foundation to any T-bucket build. Pictured is Speedway's "Nostalgia Deluxe" frame. Although the $400 price tag is reasonable, factor in shipping to get a total cost. I was able to calculate the cost of shipping right on their website; from Nebraska to North Carolina would run $225.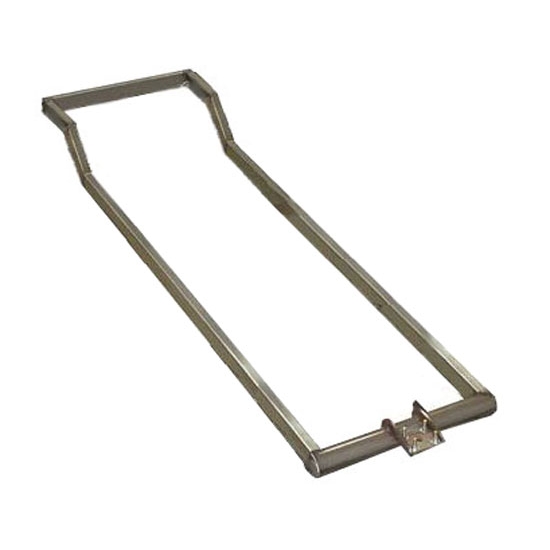 If you can weld, and have the time and the space, you could make your own frame. Frames can be either MIG, TIG, or stick welded. Depending on where you source it, the cost of metal will be around $175.
Tires And Wheels
In the world of hot rods, stance is very important.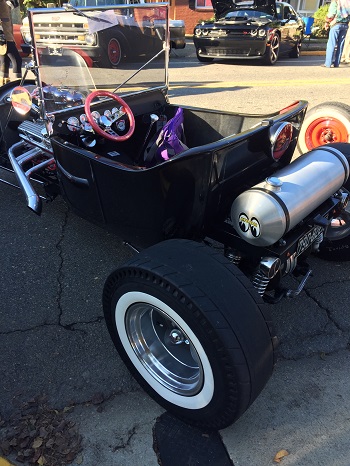 To get the stance right, many builders start off with wheels and tires. From there, it's gathering up other needed parts to the owner's liking and budget.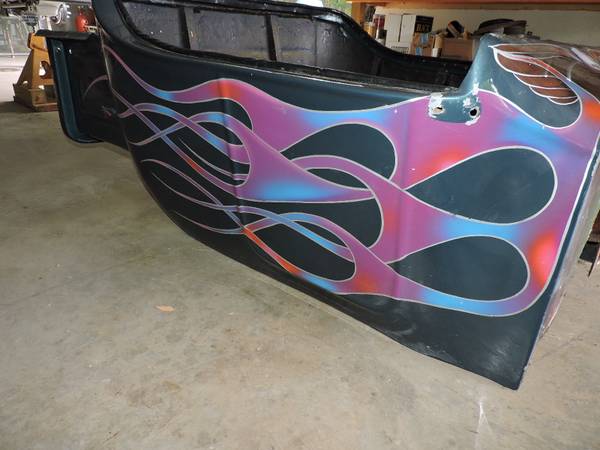 A fiberglass body can be bought new for as little as $500 (no floor), but it will take a lot of work (woodwork, wiring, upholstery) before it's ready. And don't forget about shipping costs (Nebraska to North Carolina came up at $135).
$5,000-$10,000 Build
Unfinished kit cars have a high turn-over rate. If you're looking for a cost-effective T-bucket build, look for an abandoned project. Check the classified's often; some guys will start on a project then lose interest, or inherit one and just want to get rid of it.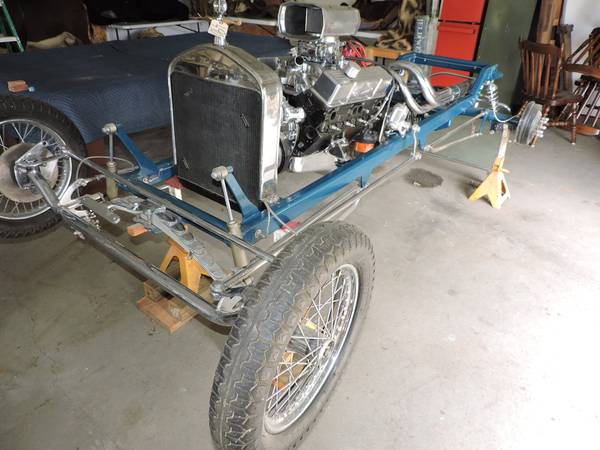 Very often, an abandoned project car will include boxes of parts, which can be gone through and unwanted parts sold. This will help bring the total project cost down.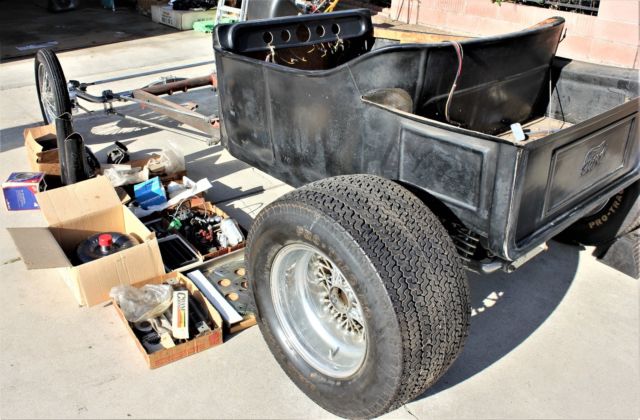 Over $10,000 Build
If you have the money, a T-bucket kit gives you a great head-start. Companies like Speedway have been offering these for years. Don't forget to add the shipping costs!
Interior Space
T-Buckets aren't the most comfortable ride, but remember that hot rodding is about speed and style, not comfort.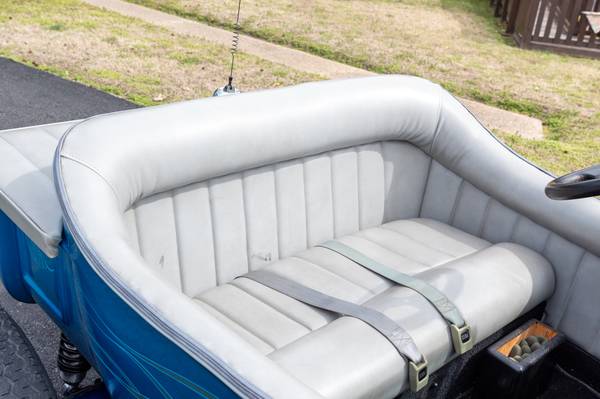 If you're a full-sized adult, say, six feet tall, 200+ pounds, driving a T-Bucket will be "cozy". Most fiberglass buckets don't have doors, so getting in and out of one can be challenging, to say the least. If you've never sat in one, I'd suggest going to a local car show and find one. Explain to the owner that you're thinking of building a T-Bucket and ask if you could sit in theirs. It worked for me.
Engine Choices
Originally back in the 50's and 60's, any motor might end up in a T-Bucket; a flathead Ford, Cadillac V8, Buick Nailhead, Chrysler Hemi, etc. But since the 1970s, the small-block Chevy has been the most common. This is not only because they're cheap and plentiful, but also because they're shorter, smaller, and lighter than most other V8s.