Old School Small-Block Chevy Build
Article by Vintage Vinnie
The small-block Chevy V8 is now 65+ years old, and early Gen-One engines are becoming increasingly sought after by restorers and hot rodders alike.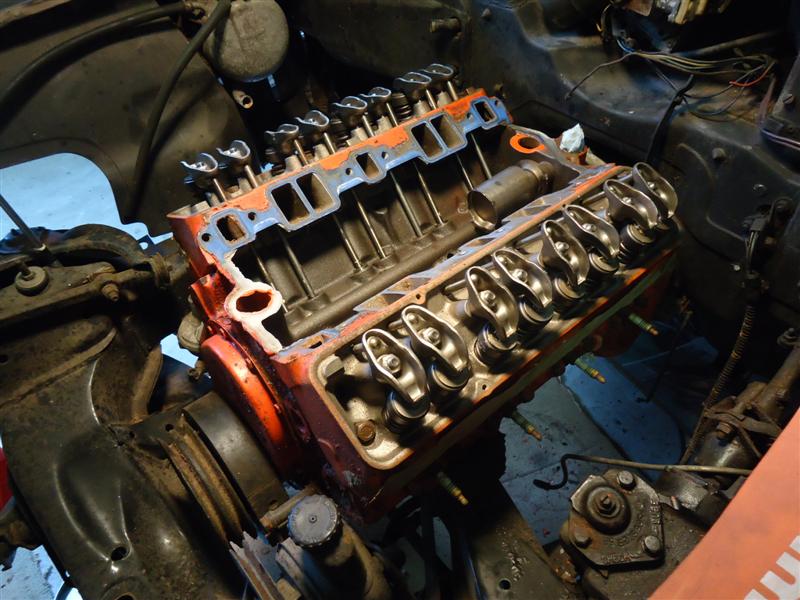 So, what exactly is an old school Chevy V8? If you're looking to build an authentic vintage small-block Chevy, you'll have to start with a draft tube engine block.
What's a Draft Tube?
Many vintage engines, including early Chevy small-blocks, had no PCV (positive crankcase ventilation) system. Instead, there was a draft tube canister, under the intake manifold, at the back of the block. I've heard some people refer to the canister as a baffle.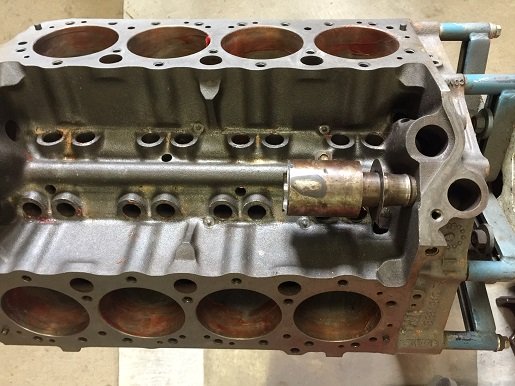 A metal 'road draft' tube ran from the canister down the back of the engine. I had one of these on my old '60 Belair with a 283, but quite often road draft tubes were missing.
Road draft tubes were fitted to 1955 through 1968 Chevy V8 engines. These would include 265, 283, and 327 motors. Some early 307 and 350 motors may also have one.
_________________________________________________
_________________________________________________
Having no PCV system, draft tube motors "breathe" through the oil breather cap, which is located on the oil filler tube in front of the intake manifold.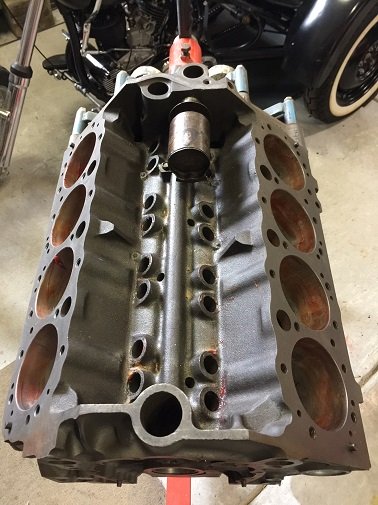 Early SBC Cylinder Heads
Pre-1969 SBC cylinder heads are cast iron and have no accessory mounting holes, but if you're building a retro hot rod, you probably don't need or care about power steering or air conditioning anyway.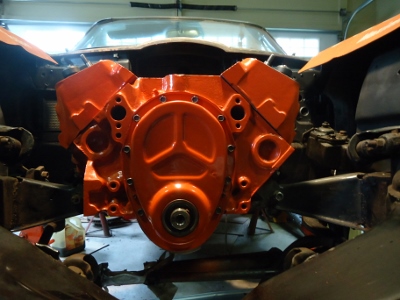 Early SBC Intake Manifolds
There are plenty of aftermarket performance manifolds that will bolt on to an early SBC motor. But for the most authentic look on a vintage small-block, look for a non-EGR version.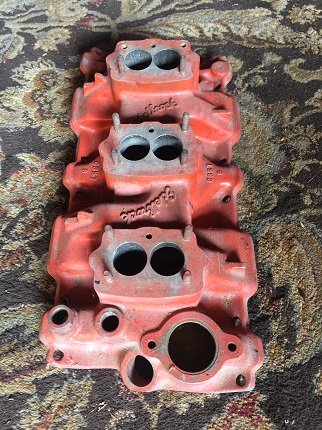 Note the oil-filler tube hole on the front of this Edelbrock three-two barrel manifold. Unlike Pontiac Tri-power Carbs, any Rochester two-barrel can be made to work on these.
Spin-on vs Canister Oil Filter
Early SBC's had a canister (cartridge) oil filter.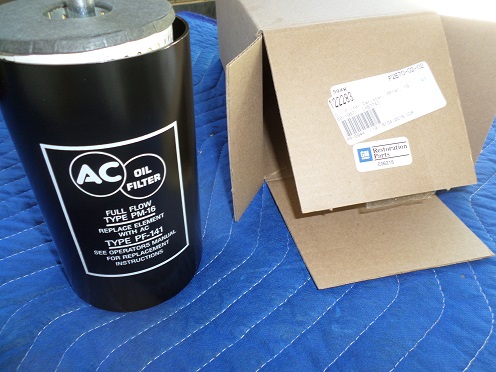 Spin-on filters were first seen on small-blocks with the introduction of the 350 motor in 1967. The first year Corvette to have one was 1968.
_________________________________________________
_________________________________________________
Truth is, canister oil filters work better than spin-on filters, and of course, they're old school.
A common 'upgrade' in the seventies was to buy an aftermarket conversion kit and replace the original canister filter with a spin-on. Trouble was, many of these kits were cheap imports and prone to leaking and breakage.
SBC Valve Cover Differences
Up until the late sixties, small block valve covers, like these 1966 Corvette "script" valve covers, had no holes for breather caps or PCV valves.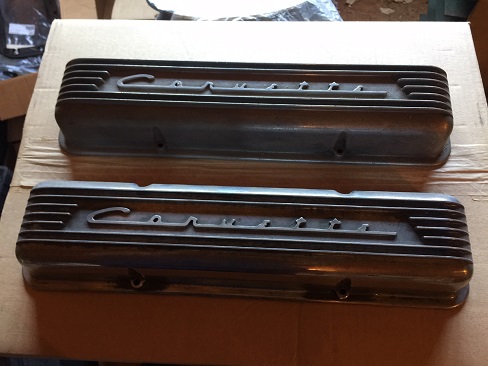 Pre-PCV engines run a little dirtier emission-wise than later motors, but will allow you to run those cool old valve covers without cutting them up.
Chrome vs Polished
A vintage V8 should not be hidden under later-model, aftermarket parts like chrome valve covers and timing chain cover.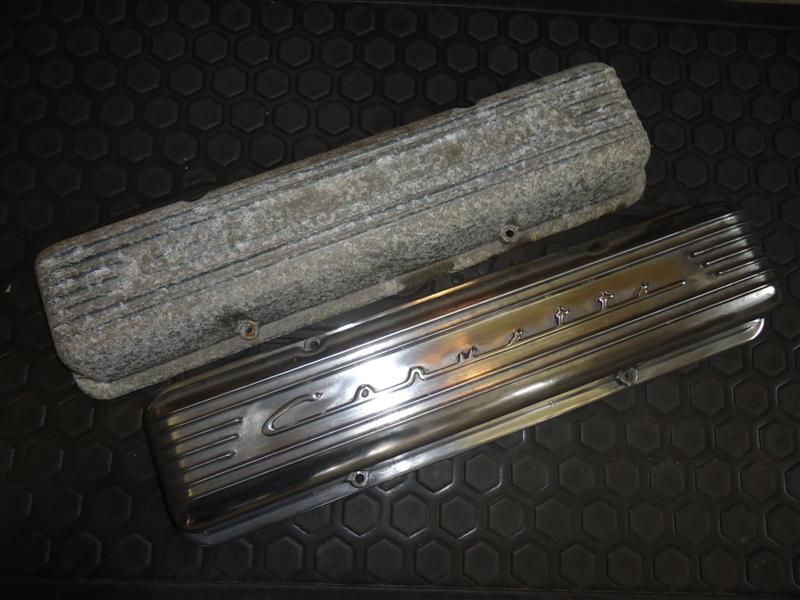 We all know that chrome plating holds in engine heat. As an alternative, consider polishing engine parts.
SBC Timing Chain Covers
Before you buy a Chinese-made chrome timing chain cover to put on your American hot rod, consider re-using the stock piece. The quality of metal is far superior, which means it's thicker and will not be as noisy.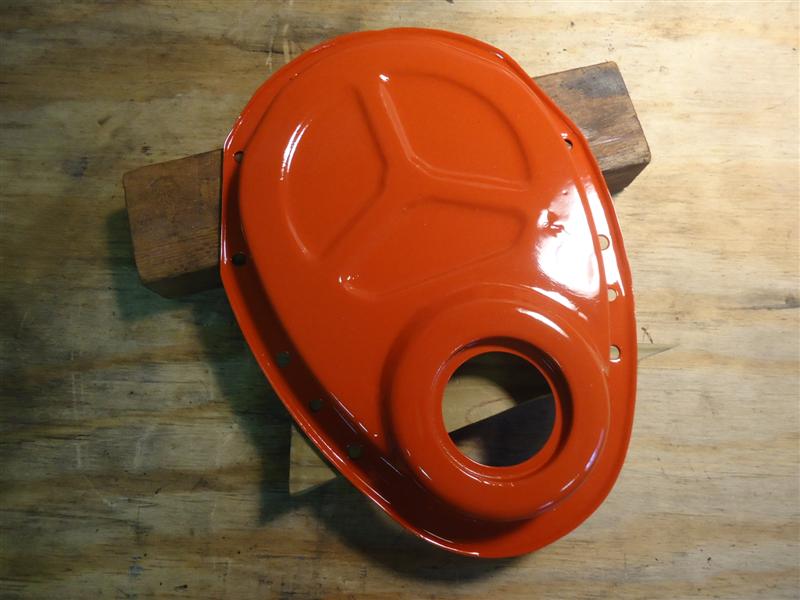 Points vs HEI ignition
When in proper working order, a points ignition system works very well and should give 10,000 to 15,000 miles of service. For a classic car that gets driven a 1,000 miles a year, that's a pretty trouble-free system. Yet, some owners choose to convert to electronic ignition system.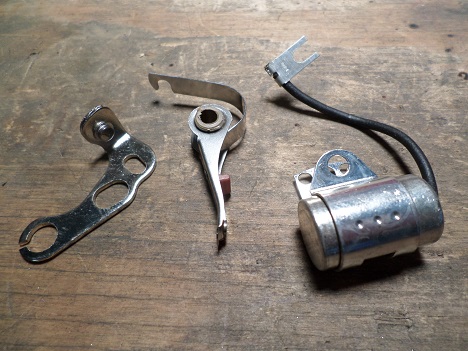 Conclusion
If you're only after speed and horsepower, you'll be happier with a later Gen-Two or Gen-Three Chevy V8. But for that nostalgic look on an old-school hot rod, find a 1969 or earlier pre-PCV small-block Chevy.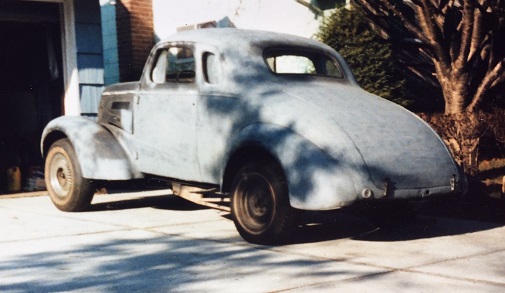 Misc Notes
There's plenty of Gen-One SBC's out there, but because of their age and unknown history, have the block gone over by a qualified machine shop before you start building one. Aside from visual defects and cracks, you'll want to check out bore diameter and ovality to ensure it will be properly built.
*******************************
Related Articles: