Best Old Trucks To Restore
Simply put, old trucks are more functional than old cars, as they were designed to be utility vehicles. If you're looking to restore an old truck, the following article outlines five popular choices for fun, driver-quality restoration.
Generally speaking, old trucks are easier to restore than old cars. They're simpler in design, have less parts, and since most manufacturers kept truck models the same for many years, parts are usually cheaper and easier to find. They also have less costly trim pieces, particularly chrome.
Another advantage of restoring an old truck versus an old car is, you probably don't need nor want it to be in show-quality condition. Just reliable enough to go down to the local supermarket, move some furniture, or take a trip to the home improvement store. And it'll still turn heads wherever you go.
2WD vs 4WD
Four-wheel-drive trucks have advantages, like driving in snow and going off-road. But most of the time it's not needed, and 4WD trucks do require more maintenance. They also give worse gas mileage, and in most cases a worse ride. On the plus side, they generally have a higher resale value.
For the average enthusiast, a two-wheel-drive truck will be satisfactory. So unless you're planning on off-roading with your classic truck, a 2WD pickup would be an easier restoration choice.
Aftermarket Upgrades
Are you willing to give up a creature comforts like power steering, air conditioning, and power windows? The good news is you don't have to. Almost every upgrade you can think of is available for classic trucks, including aftermarket A/C units and disc brake upgrades, just to name a few.
Which Old Truck Is Best To Restore?
In my neck of the woods (North Carolina) there's plenty of old trucks still around. The ones that come up for sale are usually beat up and in need of work, but they're affordable. In no particular order, here is my list of best candidates for driver-quality classic truck restorations.
Ford F-Series (1953-1956)
One of the most popular classic American trucks continues to be the second-generation Ford F-Series pickup series. After 60 years, you still see them on the road. These are perfect candidates for a driver-quality restoration.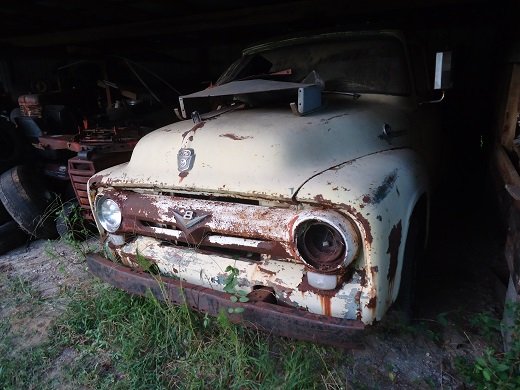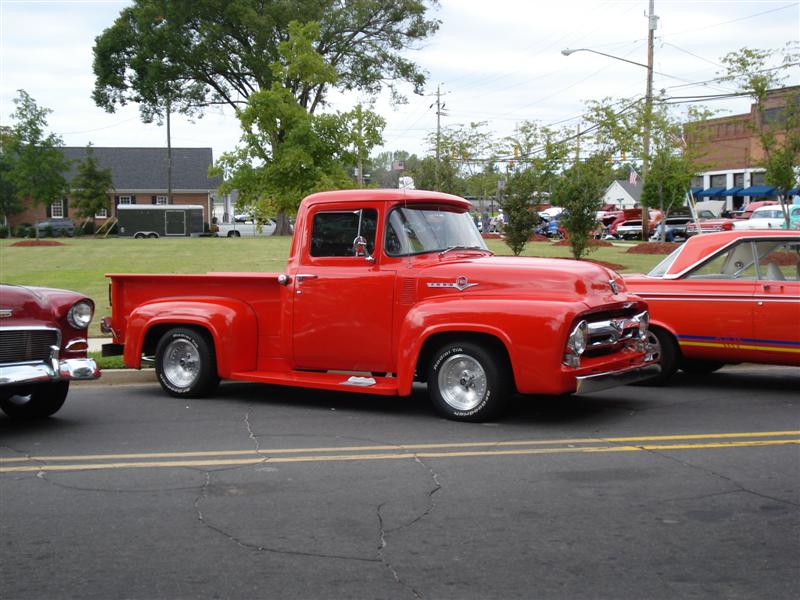 PLUS: Easy to work on, full-frame vehicle, swap in whatever motor you like. Almost everything you need is available, and you can add upgrades like A/C, air-ride, brake upgrades, etc. Or you can just keep it stock. There's nothing cooler than popping open your hood to show off your flathead Ford V8.
MINUS: Finished versions are pricey, but unrestored examples are still out there. Although project-quality trucks are affordable, consider the amount of work you'll need to put into a 60+ year-old truck. Virtually everything will need to be gone over; suspension, brakes, drivetrain, just to get it road-worthy.
Chevrolet "Task Force" Trucks (1955-1959)
The Task Force series of trucks was quite a departure from Chevrolet's existing line of pickups. Smooth, rounded sheet-metal replaced the old pontoon-style fenders. Large wrap-around windshield glass offered better visibility and gave a more contemporary look. And under the hood, Chevy's potent small-block V8 was available.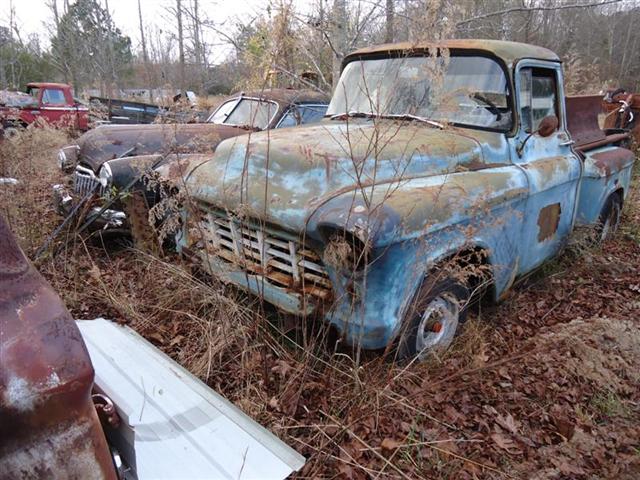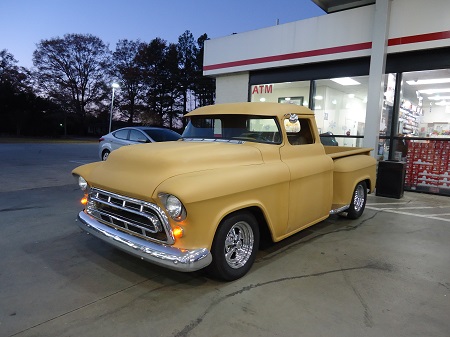 PLUS: Easy to work on, full-frame vehicle, swap in whatever motor you like, 12-volt electrics. These trucks have lasted over 60 years, and with today's coatings and rust-preventatives, they can last another 60 years.
MINUS: Restored 1950s Chevy pickups command top dollar in today's old car market, making them unobtainable for most of us. If you buy one as a non-running project, remember that everything will need to be gone over to make it safely driveable; suspension, brakes, drivetrain, etc.
1946-1968 Dodge Power Wagon
Originally built for the military during World-War-Two, the Dodge Power Wagon is a rolling workhorse. They were designed for off-highway operations such as pulling, winching, snow-plowing, well-drilling, and providing portable power to remote areas.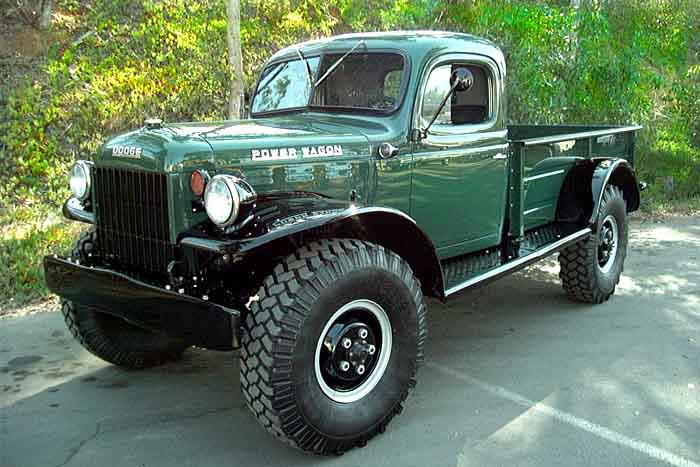 PLUS: Dodge Power Wagons helped the Allied forces win World War II, and were one of the first mass-produced 4x4 civilian trucks. You're restoring history with one of these trucks.
MINUS: Technology from the 1940s. A low-compression flathead engine and 6-volt electrical system. With super-low rear-axle gears, a vintage Power Wagon will climb a mountain, but not very quickly. At 40 mph, you've reached cruising speed. At 50 mph, your motor is screaming.
1973-1987 Chevy and GMC Pickups
Chevrolet completely revamped their C/K truck series in 1973. This style would remain the same for 14 years on the pickup models, and for 18 years on Chevy Blazers, Suburbans, and one-ton dual wheel pickups. With such a long production cycle, millions of these trucks were sold, which give you great aftermarket coverage and parts availability.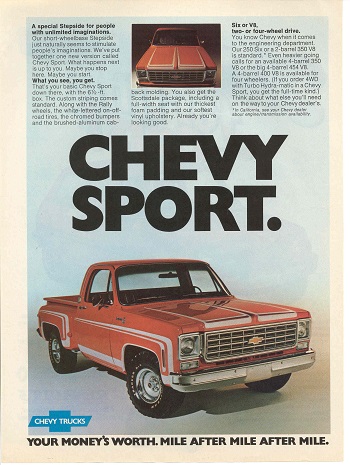 Third generation Chevy and GMC trucks are modern enough to be comfortable, but classic enough to still catch looks. Although long-bed trucks are more practical (motorcycle hauling, etc.) short-bed trucks are more valuable.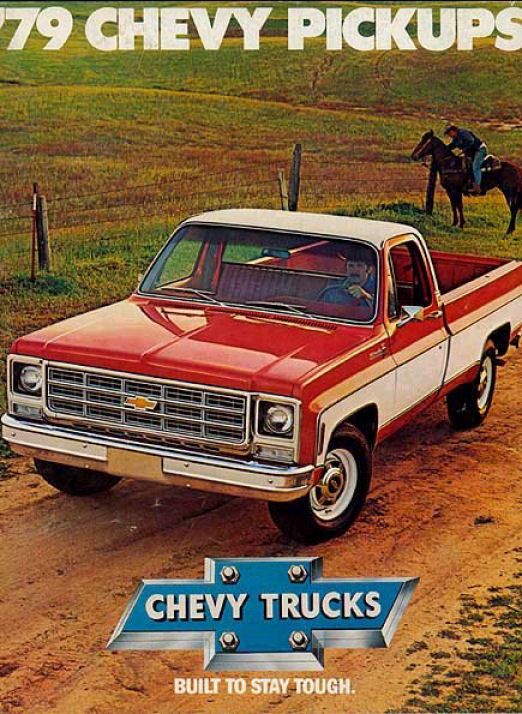 PLUS: All light-duty trucks were emission-exempt until 1978. This means early third-generation C/K trucks (1973-1977) have minimal or no emissions controls. In 1978, General Motors redesigned their truck frames to fit catalytic converters. So with early models you can easily run whatever motor you'd like.
MINUS: These trucks will never have the collector value of 1950s trucks, there were just too many made. So find a model with P/S, A/C, power windows, and enjoy.
Jeep Gladiator Pickup (1962-1988)
Sharing it's basic platform with the Jeep Wagoneer, the Gladiator pickup was built in various trim packages, along with a choice of 2WD or 4WD. Early models had an optional independent front suspension offered on 4WD Gladiators. The IFS design was built around a Dana 44 center section and proved to be troublesome, and the option was deleted in 1965.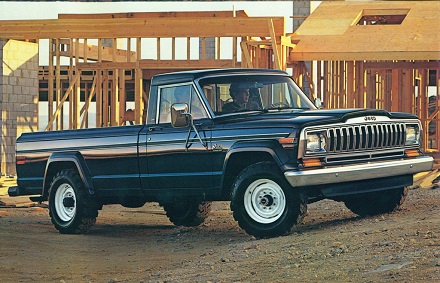 The Gladiator pickup was offered with Jeep's "Tornado" overhead-camshaft straight six motor. This was the first mass-produced U.S.-designed overhead cam engine, beating Pontiac's Sprint OHC six to market by two years.
Dual rear wheels and winch-body were factory options.
The Gladiator name was dropped after 1971, after which the line was known simply as the Jeep pickup, or J-series. From 1974 through 1978, the 401ci AMC motor was optional. This awesome V8 produced 225 horsepower and 320 lb/ft of torque.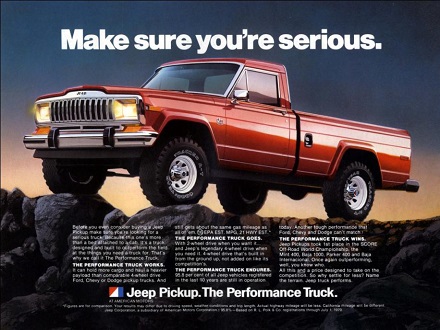 PLUS: Later models have 1980s creature comforts, like power windows and air conditioning. Find one with the 401 motor and you've got yourself one cool old truck.
MINUS: The 401 V8 will give great torque but poor gas mileage, and good original examples may be hard to find.
Jeep CJ Series
From WW2 models of the 1940s to the CJ Jeeps of the 1980s, there's plenty to choose here.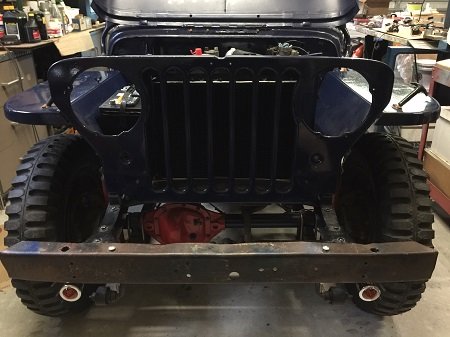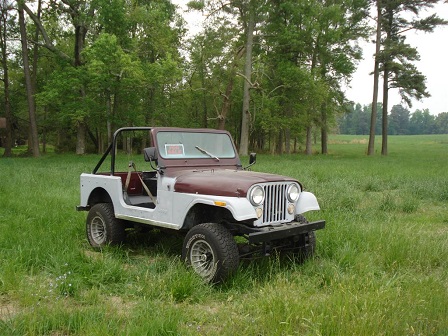 Although pickups and Jeeps are by far the most common, there's plenty of other styles of old trucks to restore. A flatbed farm truck, old winch-style tow-truck, or how about a Good Humor Ice-Cream truck? And don't forget early Chevy Suburbans and Ford Broncos.
How about an old 1950s panel truck - it'll give you free storage space for your projects!
==========================
Related Articles: