Restore An Old Jeep
The Jeep CJ series was first produced by Willys, then Kaiser, followed by American Motors, and finally Chrysler. Changes from a 1940's military vehicle to a modern ride mostly came in small, yearly increments.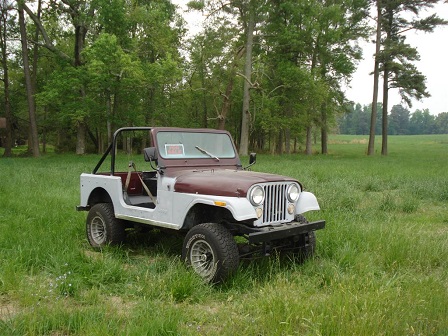 *************************
Getting Started
Depending on the overall shape of the vehicle, you may want to start a Jeep restoration by removing the body from the frame. Stripping the frame down to bare metal will reveal any hidden cracks.
Frame Inspection and Repair
Jeep frames have been known to crack around the steering box and suspension mounts. Carefully check the front and rear cross-members and spring hangers.
Correctly-done repairs by a competent welder are acceptable, but could be costly. Complete replacement frames are available, but they're not cheap nor is the shipping.
Replacement Body Parts
Nearly every body part is available in the Jeep aftermarket; hoods, windshield frames, tailgates, front fenders and grille, dash panels, floor panels, etc. You can even by a genuine factory-approved replacement Jeep body.
Repairing Sheet Metal
With the exception of hoods, doors, tailgates, and front fenders that simply unbolt, proper welding techniques are required to repair or replace body panels correctly.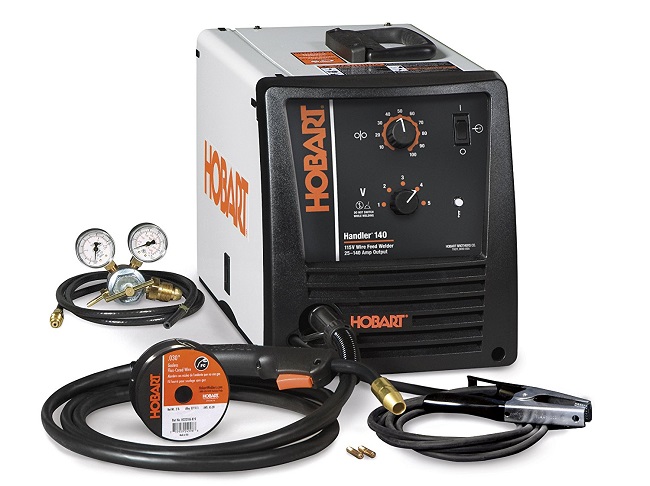 *************************
Best Jeep Tires
To determine which type of Jeep tire is best for you, consider the type of driving you'll be doing. Is the Jeep going to be a daily driver, a show vehicle, or for off-roading adventures?
World War II Jeeps had 6.00x16 tires with a non-directional tread (NDT) design. Early civilian CJ Jeeps kept the 6.00x16 size as standard equipment, then offering 15" wheels and tires as an option.
Tires made for dirt and mud are very soft and tend to wear out quickly when driven on paved roads. An all-terrain tire is a good compromise.
Before you install larger tires, find out what your axle ratios are.
*************************
Jeep CJ Axle Upgrades
Installed in CJ models from 1976 through the mid 1980s, the two-piece axle design of the AMC Model 20 are OK for stock use. However, you may want to upgrade them to handle any significant performance mods.
Many CJ owners replace the two-piece shafts with the stronger one-piece style, or weld the tubes for additional strength. Model 20 axles found in larger Jeep vehicles are sturdier and are a common upgrade.
*************************
What Is The Best Oil For My Old Jeep?
Engine oil has greatly improved over the years since these engines were designed and built. Specialty oils like Lucas Classic Car Motor Oil or Castrol GTX Classic Motor Oil are good choices for vintage Jeep motors.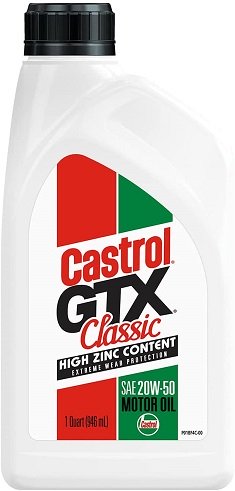 If your motor is a fairly new build, 10w30 weight oil is good for year-round protection. Old, tired engines that have loose bearing tolerances can use a heavier multi-grade oil.
Engine oil capacity for 4-cylinder Jeeps is four quarts in the motor and, if you have one, one quart in the filter.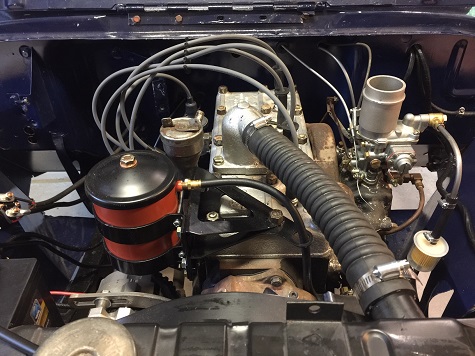 *************************
Aftermarket Jeep Parts
Parts availability for CJ Jeeps is second to none. Anything mechanical, as well as wheels, tires, soft and hard tops, interior and exterior parts are easily obtained. There are also plenty of off-road upgrades, such as transfer cases, drive shafts, axles, differential lockers, roll bars, bumpers, skid plates, winches, etc.
Jeep Parts Suppliers
The demand for reproduction Jeep parts has generated a cottage industry of aftermarket suppliers. Here's a short list of three I have personally dealt with.
KaiserWillys.com - Good catalog, great customer service. Free shipping over $100. Located in Aiken, South Carolina.
After 35+ years in business, Carl Walck has retired and sold Walcks 4wd Jeep Parts to Mike Meditz of Kaiser Willys.
Willys Jeep Parts - They offer reprints of obsolete manuals, plus they have lots of small, hard to find stuff no-one else seems to bother carrying. Located in Yuma, Arizona.
*************************
Related Articles: