Small Block Chevy Build (First Generation)
All classic V8 engines have performance potential, but early Chevy V8s have more performance potential right out of the box. This is largely due to it's already good breathing characteristics, coupled with the availability of good factory and aftermarket performance parts, such as intake manifolds, carburetors, camshafts, headers, etc.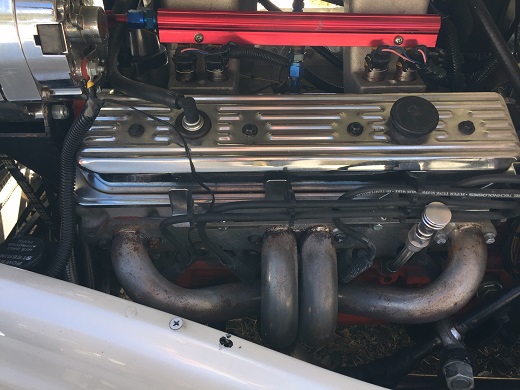 Introduced in 1955, Chevy's small-block V8 was an instant hit with hot rodders. 60+ years later, the Gen-One small-block Chevy is still a top choice for hot rods and performance cars.
*****************************
The first SBC had a 265 cubic-inch displacement, bored out to 283ci in 1957. Early blocks had an oil filler tube in front of the intake manifold. There was no PCV system, instead, there was a draft tube in the lifter galley. Up until the late sixties, small block valve covers had no holes for breather caps or PCV valves.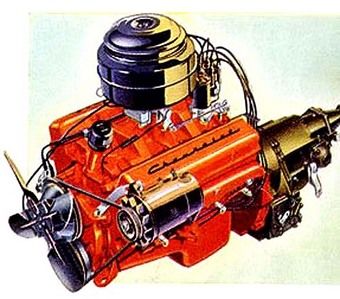 *****************************
327 Small-Block Chevy
In 1962, the 283 was bored and stroked to 327 cubic-inches. This was the first 4" bore small-block.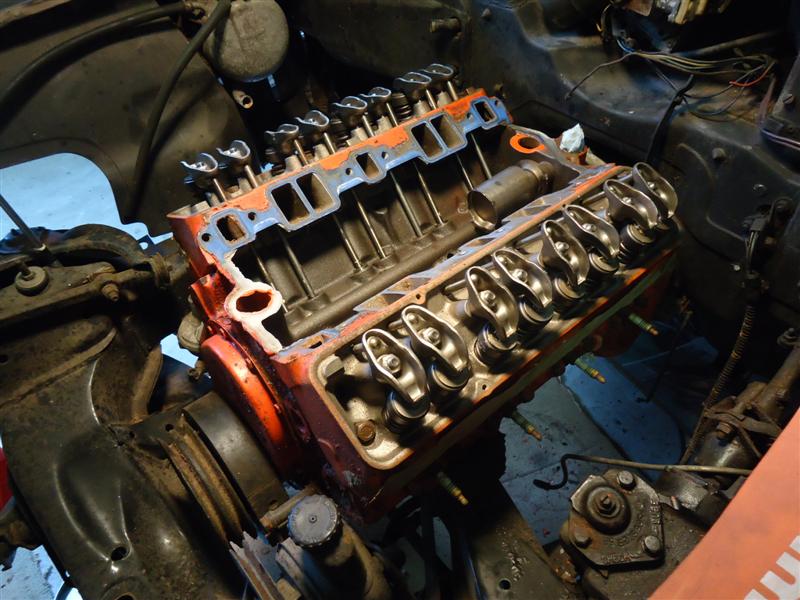 *****************************
350 Small-Block Chevy
An increase of piston stroke gave us the 350ci small-block in 1967. This is the most common size SBC. Other first-generation engine sizes are 302, 400, 307, 287, 262, and 305.
*****************************
Journal Size
In 1968, the 327 Chevy small-block was updated with larger diameter crankshaft and connecting rod journals. The main-journal size increased from 2.30" to 2.45". The rod-journal size increased from a 2.00" diameter to a 2.10" diameter, and the connecting rods were now heavier and used 3/8" diameter cap-bolts versus the smaller journal 11/32" diameter.
*****************************
2-Bolt vs 4-Bolt Block
Chevy 350 small-blocks were made with either 2-bolt or 4-bolt main bearing caps. The center-three main caps in the 4-bolt block had two additional bolts which were supported by the addition of heavier crankcase main-web bulkheads.
There was a tech article several years back where an engine builder tested a 2-bolt block to see how much power it would take before main cap flex. The horsepower level was near 600 before any main cap movement was detected.
If you're looking to build a healthy street motor, there's nothing wrong with a 2-bolt main block. But if your small-block Chevy build includes a high revving motor (over 6,000 rpm) and 500+ horsepower, and 4-bolt block is recommended.
*****************************
Was There A Factory 4-Bolt 327 ?
No 283 or 327 Chevy block ever left the factory with four-bolt main caps, but they can certainly be added. Again, this is only required if your engine's making serious horsepower (500+) at very high revs (over 6,000 rpm). Before doing this, consider selling your vintage block to a restorer and building a 350ci motor.
*****************************
Gen-1 Small-Block Chevy Heads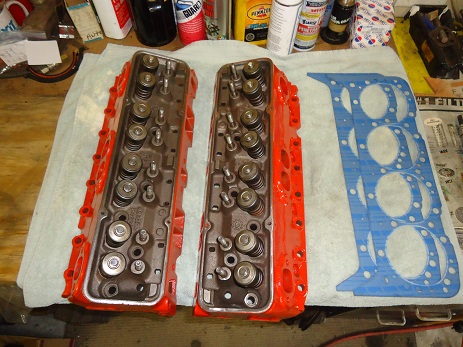 *****************************
Original LT-1 Chevy V8
The 1970 350 LT-1 motor was the highest horsepower version of the Gen-One small-block Chevys. Power output was 370-horsepower in the Corvette, and 360-horsepower in the Camaro Z/28. The LT-1 featured a solid lifter cam, 11:1 compression, a 780cfm Holley four-barrel carburetor, and aluminum intake manifold.
Many builders will start with the specs of an LT1 small-block and then customize it to their personal requirements.
*****************************
SBC Camshaft Selection
In almost every small-block Chevy build, the camshaft is replaced along with the lifters. Selecting a cam usually involves a compromise between low-end and high-end power, but you don't need a wild camshaft to build a strong-running small-block engine.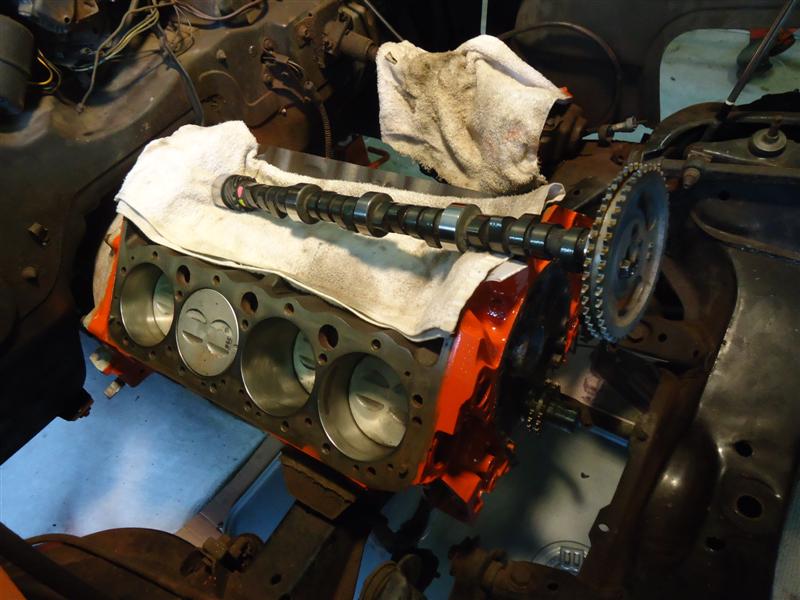 Wade Owens of Cape Girardeau, Missouri, ran a 283ci motor in a 1966 Chevelle, and competed successfully in NHRA's Stock Eliminator class. Duration on his cam was about 258/260 degrees at 0.050 inch, and lift for this engine combination is rules-limited to 0.399 inch, measured at the retainer.
With this relatively mild camshaft, Wade's Chevelle consistently ran in the mid-11s, which was at or under the national Stock Eliminator class record.
*****************************
SBC Camshaft Replacement
Replacing a cam with the motor in the car requires a few more steps than when sitting on an engine stand. As with all phases of engine assembly, care must be taken while installing a camshaft.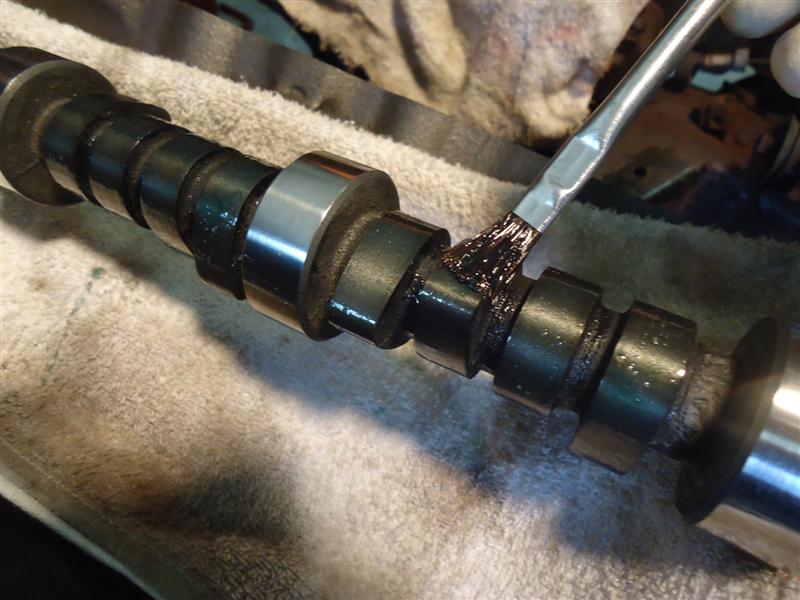 *****************************
SBC Timing Chain and Gears
Just like everything else for your gen-one small-block, there's a never-ending choice of timing chain and gear kits.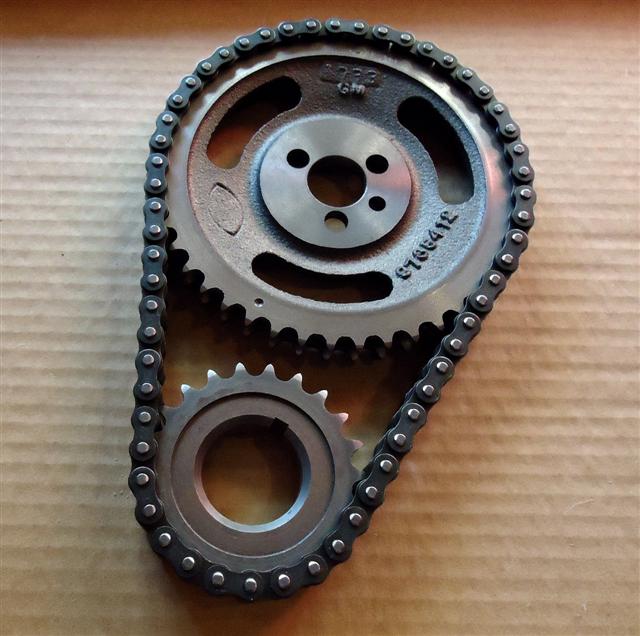 *****************************
Hydraulic Lifters
On first generation small-block Chevy engines, lifters were either hydraulic flat-tappet or solid flat-tappet, with hydraulic roller and solid roller designs available in the aftermarket. The hydraulic flat-tappet lifter is the most commonly used, having quiet operation and requiring no adjustment once installed correctly. They work well in both stock and modified engines to about 6,500 rpm.
Mechanical Lifters
Mechanical (solid flat-tappet) lifters are generally used in applications where very high rpms (7,000 rpm or more) are needed. At idle, they will make a slight ticking sound, which is normal. They also need periodic adjustment.
*****************************
SBC Valvetrain
Small-block Chevy valve-train assembly includes lifters, push rods, rocker arms, rocker nuts, and rocker balls. All Gen 1 small blocks use the same valve timing procedure, but there are several sizes of balancers and timing pointers.
All Gen-1 SBC Chevys use firing order: 1-8-4-3-6-5-7-2.
*****************************
Vortec Heads (Center-Bolt)
During the production year of 1986, new aluminum heads brought a 40-pound weight savings and a five horsepower output improvement. Compression was slightly boosted from 9.0:1 to 9.5:1, and they had better flow at lower lift than earlier heads.
To improve intake gasket sealing, the mounting bolts were relocated to the valve cover center-line. These four bolts place uniform sealing pressure on the cylinder head mounting flange.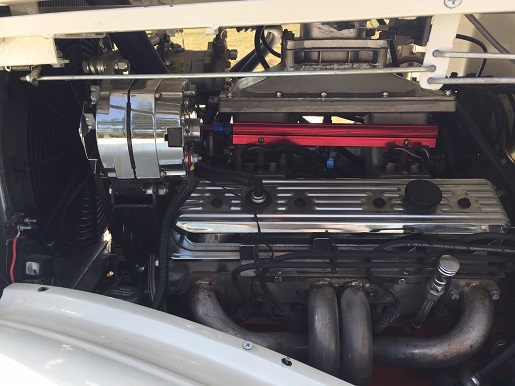 Vortec heads were first offered on the 1986 Corvette, and were the first to have the center-bolt valve covers. Starting in 1987, all Chevy V8's were fitted with either cast iron or aluminum Vortec heads.
Can I Put Vortec Heads On An Early Small Block?
Vortec heads have taller intake ports than earlier small-block heads. They'll bolt up to earlier blocks, but a later intake manifold needs to be fitted.
*****************************
"The world's best cam combined with a poor set of heads will produce an engine that's a dog. But bolt on a set of great heads even with a poor cam, and that engine will still make great power." - John Lingenfelter
*****************************
One-Piece Rear Main Seal
In 1986, the two-piece rear main seal used from 1955 was replaced with a one-piece unit. Displacement of the block was now cast into the block next to the casting number.
*****************************
Classic Car Engine Oil
The 10W-30 oil your car left the factory with is not the same 10W-30 that you buy today. There are more flat-tappet hydraulic cam failures than ever before, brought about by inferior foreign lifters as well as the removal of ZDDP additives from motor oils.
Break-In Oil
Lucas 10631 SAE 30 is a high-zinc break-in oil used for flat tappet camshaft break-in. No moly supplement or additional additives are needed with this oil. Not recommended for passenger cars with catalytic-equipped emissions controls.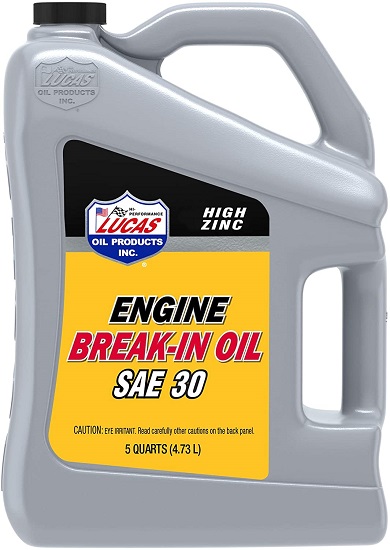 *****************************
SBC Crate Engine
Although not seen in a new car since 2004, the Gen I Small Block is still in production by a GM subsidiary in Mexico. They are sold under GM's crate engine program and still very popular for replacement and racing/hot rodding.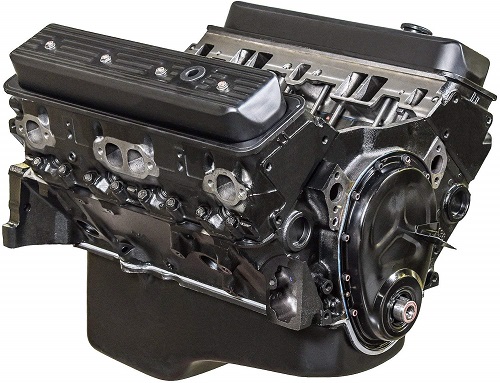 NOTE: There have been many discrepancies found on crate engines, such as two or more piston sizes in the same block. For any serious performance, it is wise to disassemble the motor and check all parts and clearances.
*****************************
Best Small-Block Chevy Book
I've read this book cover to cover at least a dozen times. Author David Vizard is far and away the best source for small-block Chevy building.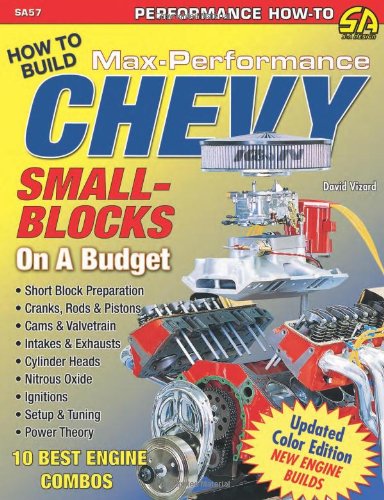 *****************************
Articles of Interest: