Garage Workshop
To most people, the garage is a place to park the car and store junk.
Not to me.
On my days off from my regular job, I get caught up on house chores, grab a cup of coffee and head out to the garage. It's taken me years to set it up the way it is today, and in doing so, have come up with a lot of ways to increase work output. By organizing our tools and shop equipment, we can attain maximum productivity, and get that classic car back on the road sooner!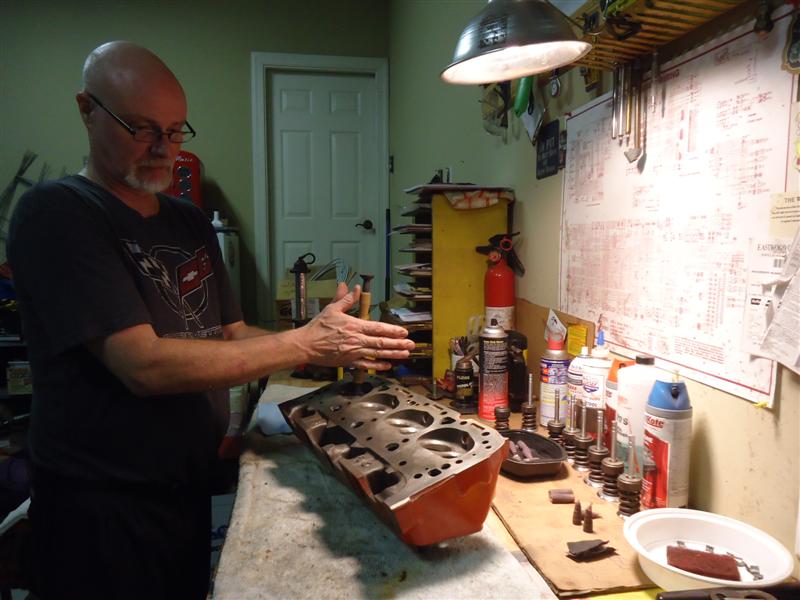 Hand Tools
Through the years I've accumulated a lot of tools, many of them are 30+ years-old. And I keep buying more and more tools year after year. Most of my hand tools are American-made, but quality tools are quality tools, regardless of where they're made.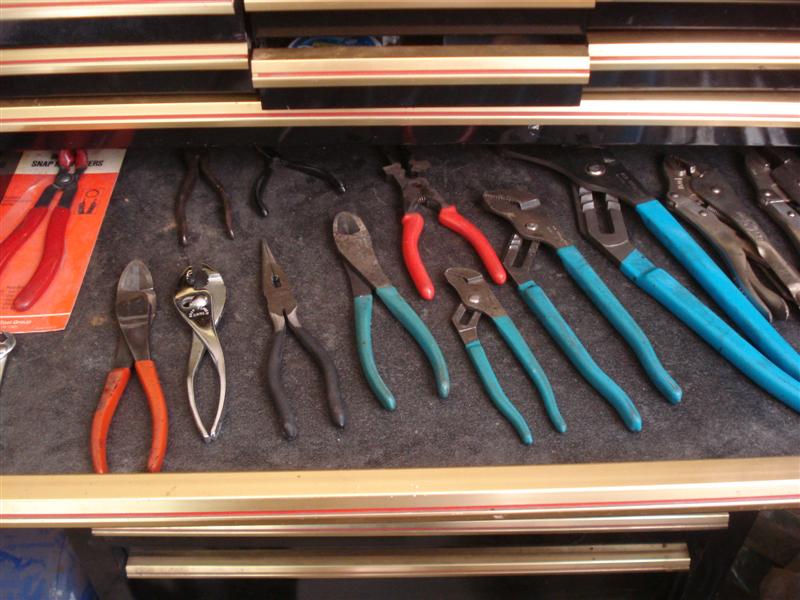 Air Tools
Classic car restoration is very time-consuming. Having the right tools saves you time. Here's a definitive guide of the best air tools for automotive repair and restoration.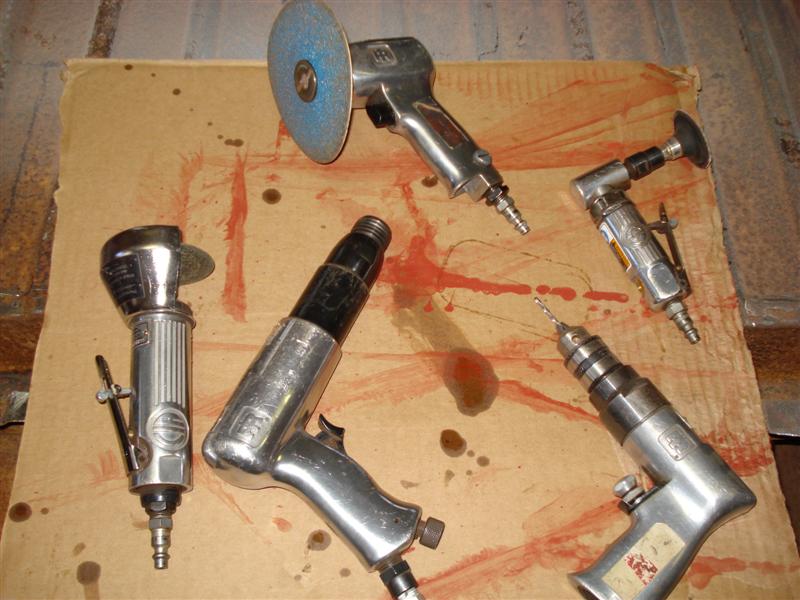 Workbench
After tools and a toolbox, a sturdy workbench is the most important piece of shop equipment. You can buy one, but consider building your own. I built mine from lengths of 2x4's and a piece of 3/4" plywood.
Air Compressor
Cutting, grinding, painting, polishing, inflating - a home air compressor makes these chores possible. While shopping for a garage air compressor, try to buy the best one you can afford. Get one that you won't outgrow quickly.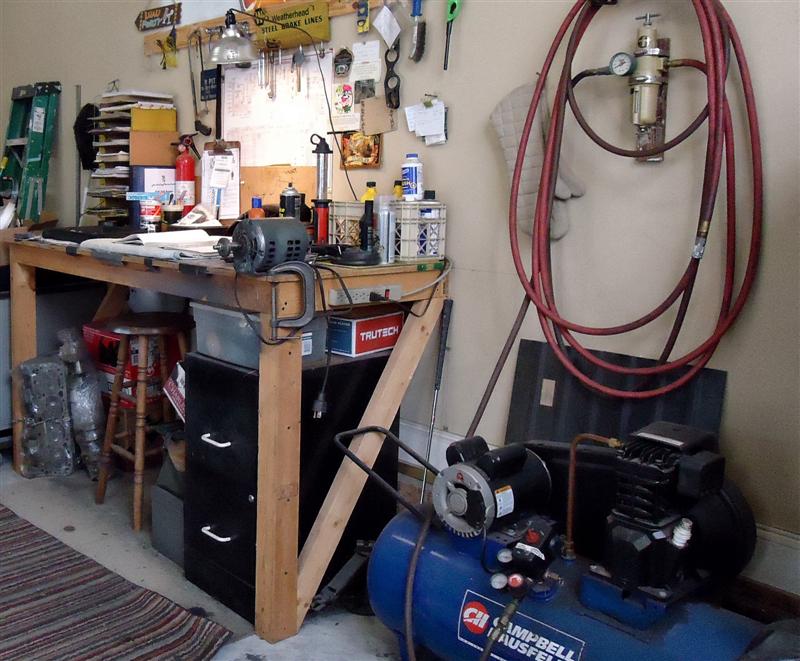 I guess you could say my garage is old school. There's no lift or rotisserie, just four jack stands and a pair of floor jacks.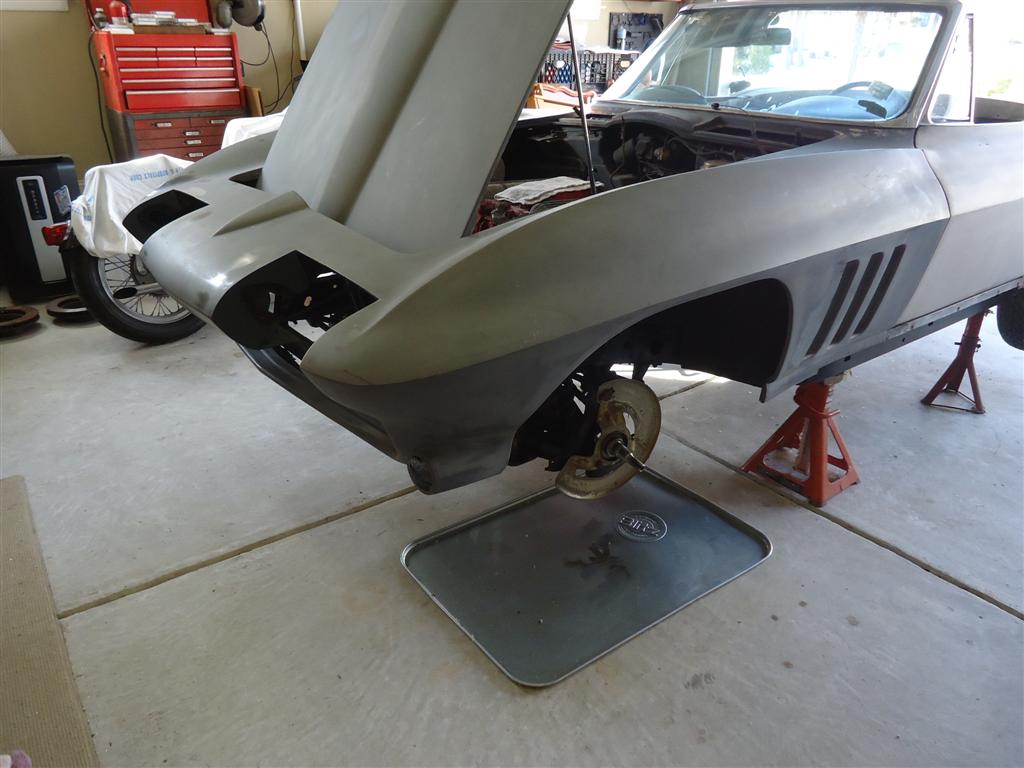 There is no shortcut or "easy way" to do restoration-quality bodywork. The outcome cannot be any better than the care put into each and every step. And there are a lot of steps!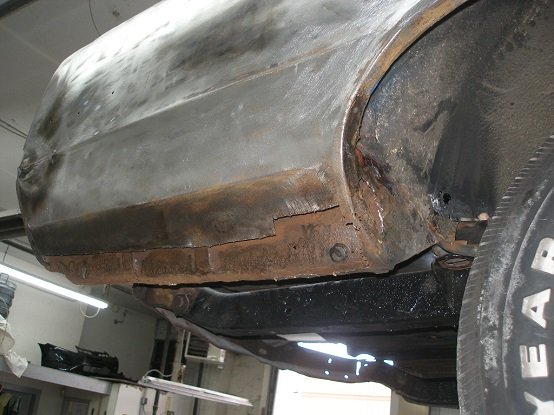 Learning To Weld
Replacing body panels on cars requires welding, any other way is not acceptable. If you are sincere about restoring old cars, learning to weld is a must. Reading this article will help you decide which is the best welder for your garage workshop.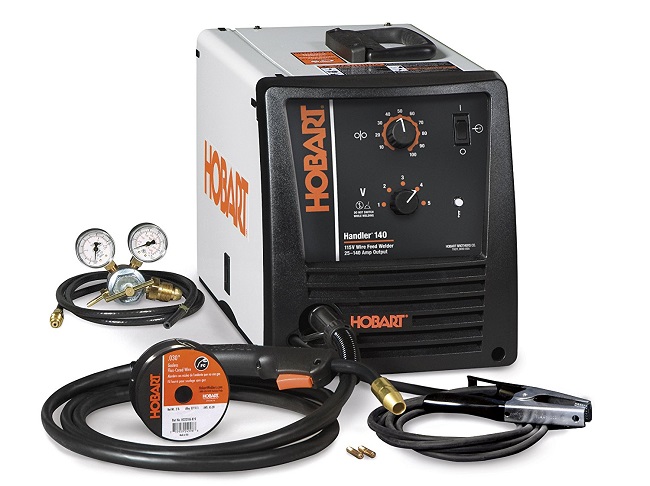 Finish Your Project Car
For a long-term project to be completed, you have to have a proper mindset. My E-book offers practical tips to help you get on track - and keep you on track with your project car. Read and benefit from my 30+ years of garage projects and old car restorations. Topics include planning, ordering parts, overcoming obstacles, and staying motivated.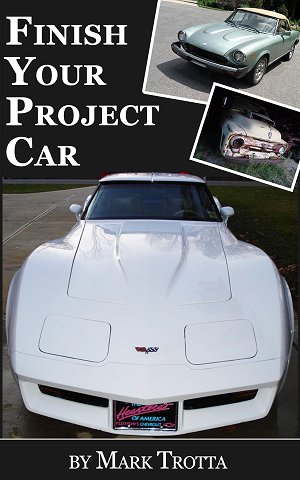 Safety First and Always
When working in your garage workshop, please be safe. Proper protective equipment includes safety glasses with side shields, foam ear plugs, and gloves. When cutting and grinding metal, wear a face shield.