High Mileage vs Full Synthetic Oil
All my classic cars and motorcycles use conventional oil, but on my "fleet" of daily drivers (mine, wife's, kids) I use either synthetic-blend high mileage or full synthetic.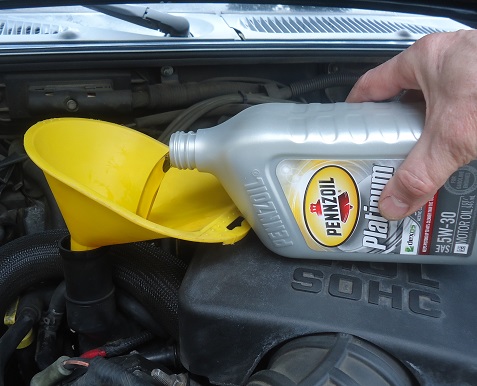 Current statistics show nearly half of all cars, trucks, and SUV's use synthetic blend or full synthetic oil. So which one is better? The short answer is full synthetic is always better, but cost is the main reason why I buy high mileage oil vs synthetic oil.
If you have over 75,000 miles on your modern car or truck, consider switching to a high-mileage motor oil. These are a blend of synthetic and mineral-based oils with extra detergents added to them. The detergents help remove any sludge build-up an older engine might have, and generally help keep them clean internally. Most high mileage oils also feature seal conditioners to help stop and prevent oil leaks, although results are probably marginal at best.
Best High Mileage Motor Oil
There's lots of good oil brands out there, my favorites include Castrol, Pennzoil, and Valvoline. Truth is, the brand really doesn't matter much, as long as it meets the standards specified by the manufacturer (which all name-brand oils do). Once I had brand loyalty, but now I let price be the deciding factor as to which oil I buy.
Valvoline MaxLife
Valvoline claims they were the first company to market a high mileage motor oil. Their high mileage MaxLife is designed to remove sludge and deposits from your engine. It also contains anti-oxidants that help prevent oil breakdown, which in turn prevents sludge and deposit formation.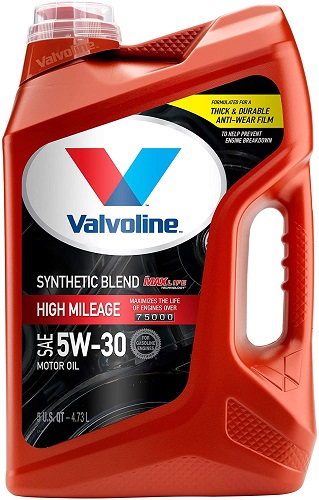 I often select MaxLife Motor Oil for my 2008 Sport-Trac, which currently has 155,000 miles. Oil change interval is about 7,000 miles.
Castrol GTX High Mileage
Back in the eighties, I used Castrol GTX in my old muscle cars, so I like the brand. Castrol GTX High Mileage is formulated to be less phosphorus than other synthetic blend oils.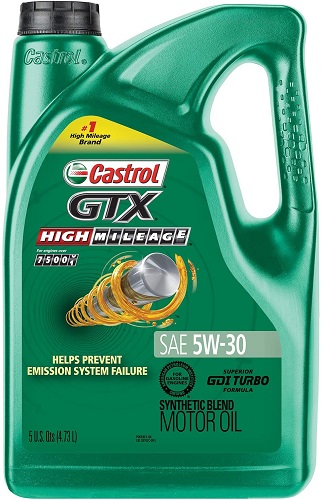 We often buy GTX High Mileage for our daughter's 2008 Chevy Cobalt, which currently has 105,000 miles. Oil change interval is 5,000 miles.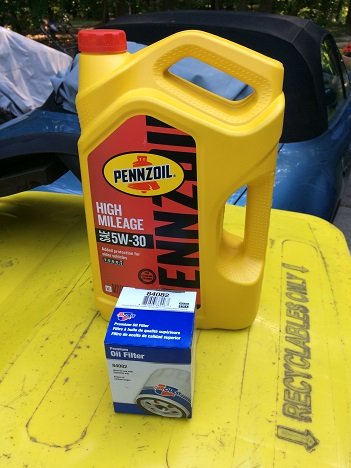 As a third choice, I frequently buy Pennzoil High Mileage Oil when it's on sale.
Full Synthetic Motor Oil
If your vehicle sees wintery-cold start ups, brutal-hot summer driving, or daily stop-and-go traffic, you should be putting full synthetic oil in your crankcase. Even if your car or truck doesn't see these extreme driving conditions, it will still benefit from full synthetic oil, just not as much.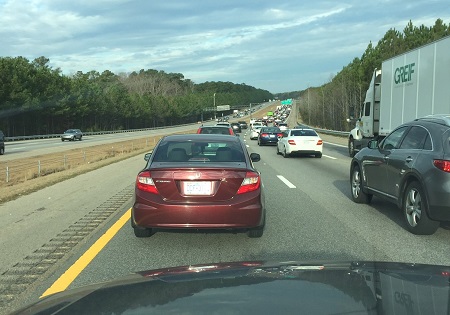 If used over the course of many years, full synthetic oil will increase the lifespan of your engine. It provides greater resistance to oxidation than do mineral-based oils.
Castrol Edge Full Synthetic
This is Castrol's most advanced engine oil. They claim their Edge full synthetic is three times stronger against viscosity breakdown than other full synthetic brands.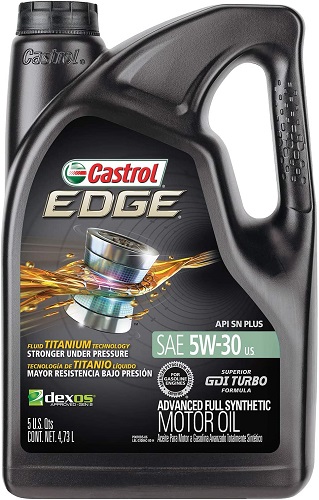 Not only is Castrol Edge recommended by many car manufacturers, it is also recommended for BMW and Triumph motorcycles as well.
Pennzoil Full Synthetic
Pennzoil Ultra Platinum exceeds car manufacturer requirements for cleanliness and protection (ILSAC GF-6, Dexos1 and Ferrari approvals). It is suitable for all car, truck, and SUV gasoline and turbocharged engines.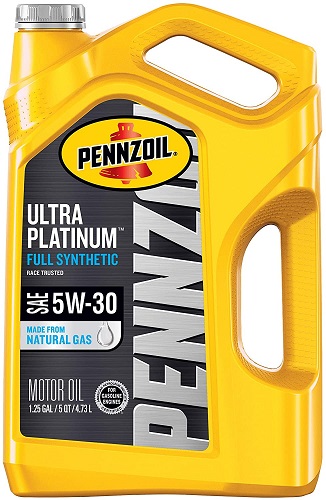 I've been using full synthetic in our 2013 Ford Edge for the last 95,000 miles. Oil change interval is 8,000 miles.
Every once in a while, I'll buy Mobil One synthetic when I find it on sale.
Oil Changes Are Still #1 Priority
Oil changes are the most important part of vehicle maintenance. Air filters and fuel filters are also important, but not nearly as much. Example, if you drive around with a dirty air filter or dirty gas filter, the worst that could happen is you lose performance. If you drive around with dirty oil, you put your engine at risk of expensive internal damage.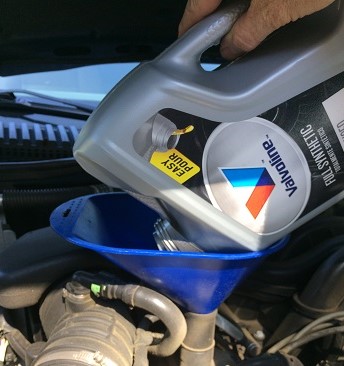 Ordering Online
I still like going to the auto parts store, but when my schedule gets tight (regular job and side work) ordering motor oil online frees up a little time. I order a week before I need it, so delivery time is not a priority. Plus, it's a little less expensive, and there's no driving or waiting on line.
Misc Notes
You can switch back and forth between oil types, you motor really doesn't know or care.
Any type of new oil is better than dirty old oil.
Change your oil on time. Oil is cheap, engines aren't.
Conclusion
If your engine oil comes out dark and sludgy, cut your mileage interval in half for the next oil change. I have rebuilt many automotive engines, and have seen first-hand the damage caused by lack of oil changes. Once an old car's engine is sludged up, there is no easy way to clean it. You can try an engine flush, but these have very strong detergents which can do more harm than good.
I find five-quart oil containers easier and quicker to pour, plus you can put the old oil right back into them for easy disposal.