Restore A Muscle Car
Article by Mark Trotta
Every classic car project presents it's own unique challenges, and muscle cars are no different. The steps required to restore a muscle car are basically the same as other cars, but require more time and expertise.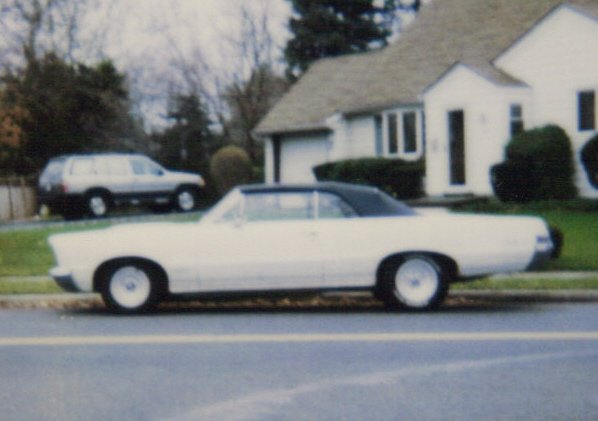 Buying A Muscle Car Project
There are still worthwhile muscle car projects out there, and a quick glance at price differences between finished and un-finished examples shows you just how important the restoration process is.
Even if you find a real numbers-matching model, much of what was on the car originally could be long gone by now. The first things that usually "disappear" from an original muscle car are the motor, transmission and factory wheels.
With few exceptions, engines and transmissions in American-made cars were marked from the factory at time of manufacture. Most carry a number/letter stamping that correspond to the vehicle it originally went into. Of course, these can be altered (which is illegal) so you have to be careful. Familiarize yourself with that year and model to help spot a non-original motor.
Muscle Car Restoration
The first muscle car I restored was a small-block, 4-speed 1970 Chevelle Malibu. I purchased this car in 1991, before prices started rising out of the hands of the average enthusiast.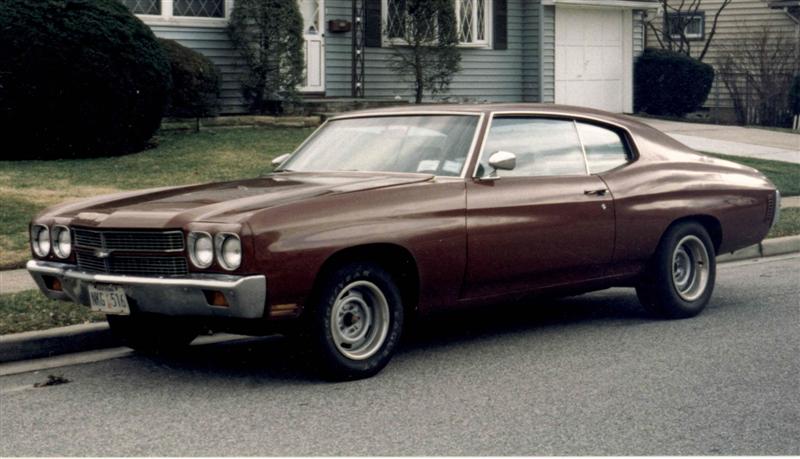 The Chevelle was my second major restoration project, and it was my daily driver for a several years.
In 1993, I had the once in a lifetime opportunity to buy a 1965 GTO Tri-power convertible. It was weathered, battered, and neglected, but still an original, unrestored muscle car.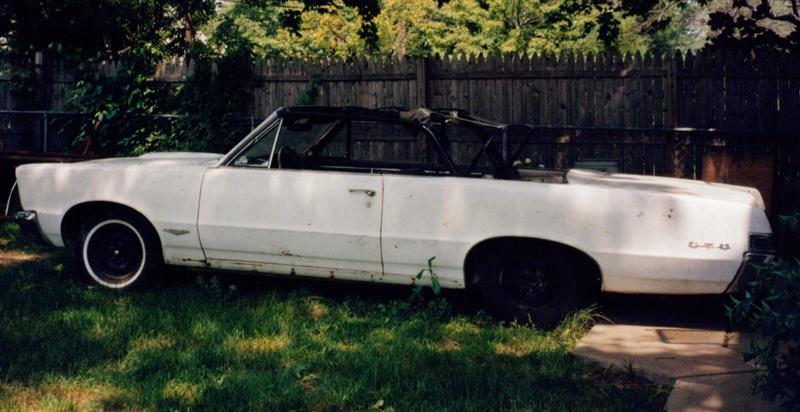 At the time I bought the GTO, I was not in a financial position to buy another car, but I knew it was worthwhile to get into a little debt for. This car took me 13 years to complete, and by the time I sold it, was worth five times what I had originally paid for it.
Sheet Metal Repair
Old trucks, Jeeps, and muscle cars have one thing in common--they were the most abused and beat-up vehicles out there. Backyard engineering, such as cutting out front and rear fenders to accept larger than stock tires, were all too common.
When I bought the 1970 Chevelle, the rear fender wells were cut out and fiberglass-mesh fender flares were added. This modification may have been cool in the seventies, but did not belong on this classic muscle car. Removing the flares and repairing both rear quarter panels would be the most time-consuming part of the restoration.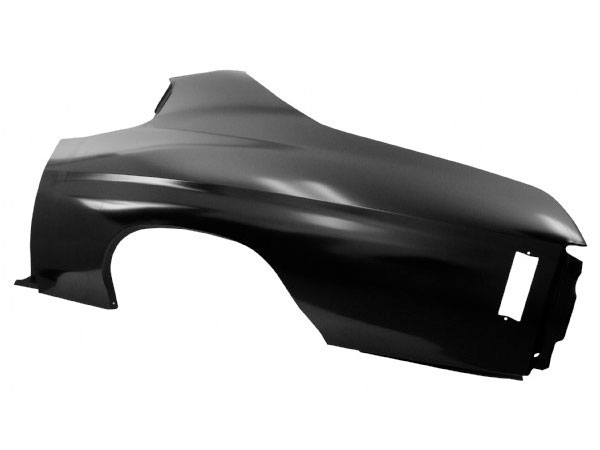 Another muscle car malady is when non-stock hood pins are installed, leaving unwanted holes in the hood and in the radiator support. This was the case with my 1965 GTO.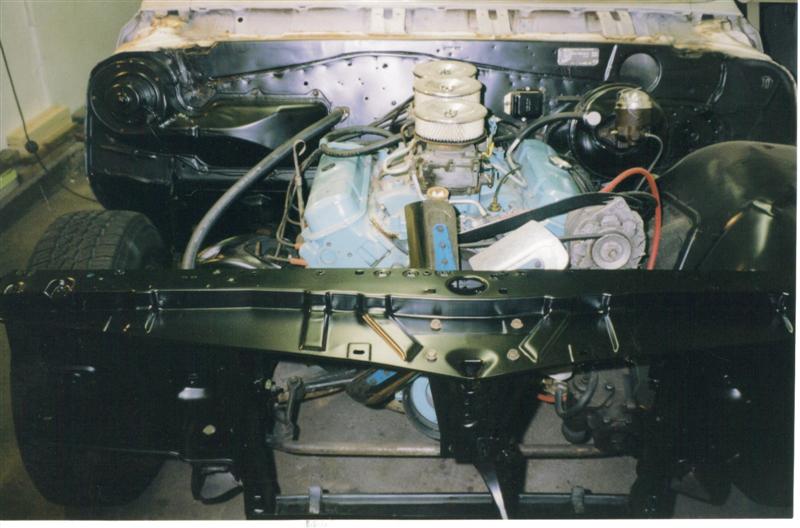 I ended up replacing the radiator support, then fabricating and welding in metal patches for the holes in the hood.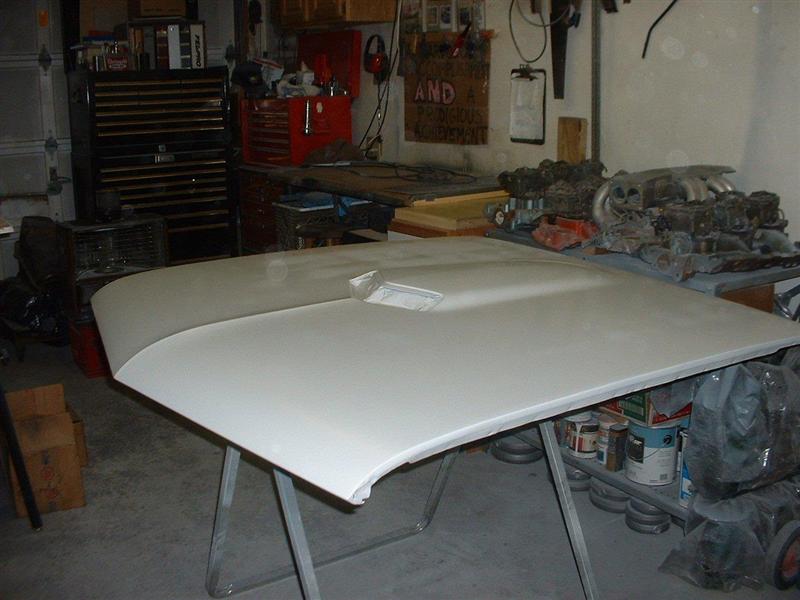 Muscle Car Engine Build
For motorheads, the most enjoyable part of any old car restoration is rebuilding the engine. Muscle car engines are big and heavy, so you'll need a good quality engine hoist and engine stand.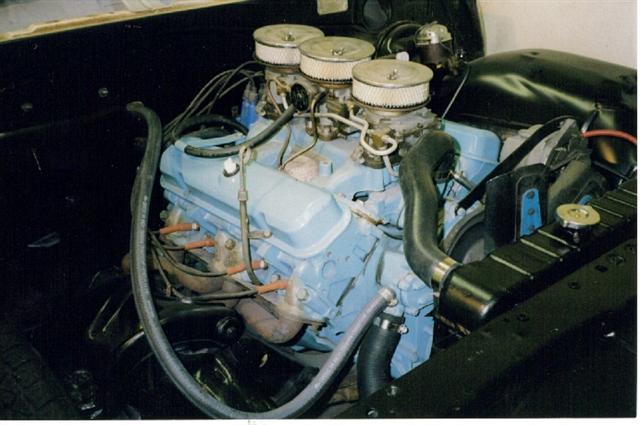 Muscle car engines are just about the heaviest engines ever put into cars. For example, a Gen One small-block Chevy engine is about 535 pounds, and a Chevy 454 big-block is about 650 pounds. A 318 or 340 Mopar engine weighs about 525 pounds, and a 440ci motor can weigh anywhere from 670 pounds and up. A Gen Two 426 Hemi weighs in at 765 pounds, but add an alternator, water pump, p/s pump, manifolds and brackets, and that figure can be 850 pounds or more.
Engine Hoist - Buy or Rent?
To remove the engine from the car, you'll need an engine hoist. Personally, I've never owned one, I've always rented or borrowed one when needed. Most major auto parts stores offer two-day rentals, but you must leave a deposit, usually with a credit card.
Rebuilding a muscle car engine in your garage part time may take three months or more. Remember that you'll need that engine hoist at least twice, once to remove, and once to reinstall. If you think you'll be doing more than one engine removal, consider buying one.
Engine Removal Tips
Before removing the hood, mark where the hood hinges go. This will help re-install later. Pulling the engine out with the transmission still installed is harder, so try to separate them before lifting the motor out. Most of the time you will not have to disconnect or remove the steering column to pull the engine out of a rear-wheel drive car.
Engine Stand
You can rent or borrow an engine hoist, but you need to buy an engine stand. Stay away from those cheap $40 specials - buy a good, heavy-duty stand. I recommend getting a 1,000-lb minimum capacity with dual front wheels. My engine stand is a Hein-Werner with a 1,250-lb capacity. The front wheels are spread apart, which makes it very stable.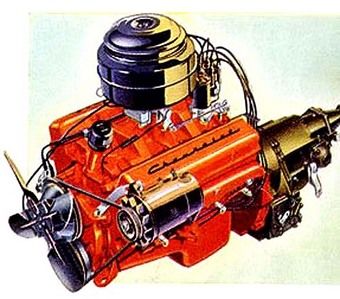 With the engine securely on the stand, you can start the engine tear-down. Clean and tag everything taken off the engine and put in boxes out of the way. Once the engine block is completely stripped, it's probably taking a trip to the machine shop. This work may include chemically cleaning the block, installing new cam bearings and freeze plugs, and boring the cylinders if needed. Your engine may additionally need head work.
Emissions Equipment
Muscle cars are worth more in factory-stock condition, but the majority of them (late sixties early seventies) have had the factory smog equipment removed at some point. It could be that a previous owner was trying to get more power, or could've been the parts weren't working correctly.
If your old car is missing the air pump, it's probably also missing the manifold tubes, check valves, diverter valve, mounting bolts and brackets, as well as hoses and clamps. Many of these parts can still be found in new or used condition.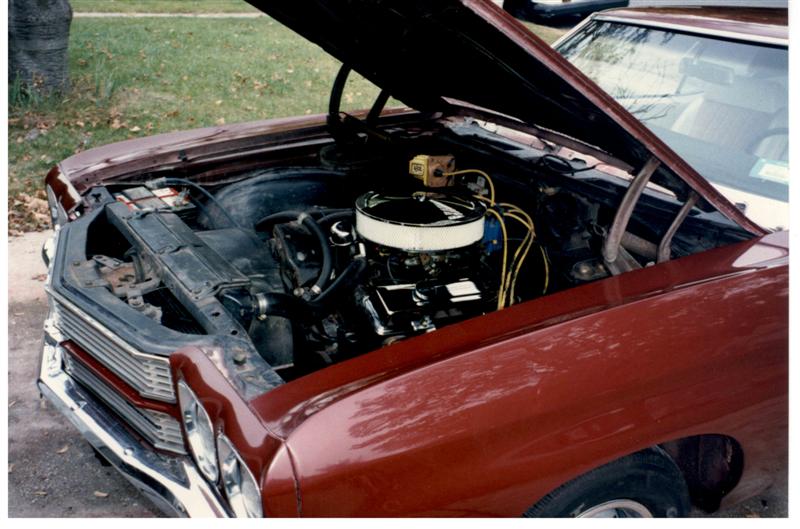 Stock Exhaust vs Headers
There's not too much that sounds better than a high-compression V-8 with headers. They help unleash horsepower and increase an engine's efficiency. But although headers add more horsepower to your muscle car, they usually decrease it's value.
I was tempted to buy reproduction free-flow cast-iron manifolds for my old GTO, but decided instead to get the best performance headers I could find. Hooker Headers were around in the muscle car era, and they're still around today.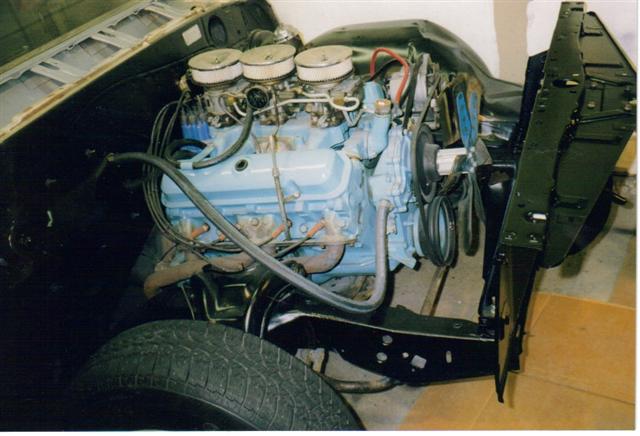 Drum Brake vs Disc Brake
Most sixties muscle cars left the factory with drum brakes front and rear. You'll want to leave these in place if you're restoring a muscle car back to stock original. If you plan on driving your muscle car 1,000 miles or so every year, four-wheel drum brakes are fine.
For those of you who are building a street car or want to do some track time, a front disc conversion is in order. Disc brake conversion kits are available for most old vehicles. A popular swap for 1964 to 1967 GM A-body cars is using the later 1968-1972 A-body front disc brakes.
Stock vs Aftermarket Parts
Classic muscle cars are considered to be more valuable when they have their stock or original parts, or at least a high percentage of original parts. These get harder to come by every passing year. This is where doing your homework in advance pays off.
By using original parts whenever possible, you'll be adding more value to your car. This is why, if you have a chance to buy a new OEM part versus an aftermarket part, don't bid or haggle - buy it. While you're researching the part, someone else is clicking the "Buy It Now" button.
Since the amount of work that a particular car needs will vary, the time and expense of the restoration will also vary. However, it is still possible to restore a muscle car on a budget.
Like all major projects, good, level-headed planning is key to a successful outcome. This is why spending time doing research is so important. Use your time and energy wisely. It will pay off.