1970 Chevelle Restoration
Article by Mark Trotta
Based on the GM 'A-body' platform, 1970 Chevelle's are sought after by muscle car collectors and racers alike. Aside from it's good looks, it's easy to upgrade brakes, chassis, and of course, engine performance.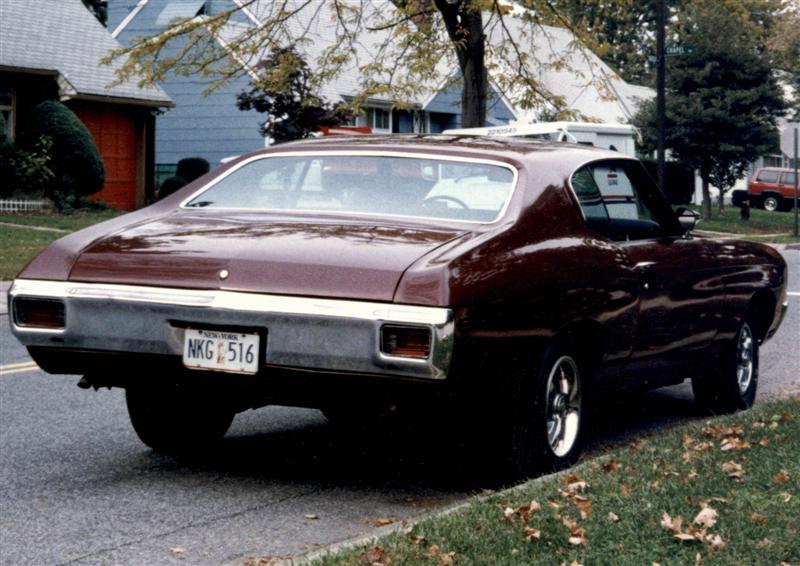 Dozens of aftermarket companies offer nearly every replacement part needed for 1964 through 1972 Chevelle models. In addition to plentiful parts, interchangeability with other GM A-body cars is great. This includes 1964-1972 Buick Skylark, Olds Cutlasse and 4-4-2, Pontiac Lemans and GTO, and Chevy Chevelle and Monte Carlo.
For 1970, the Chevelle exterior was completely restyled, including new front sheet-metal and tail-lamps mounted in the rear bumper. Engine choices included the standard 155 horsepower six-cylinder, a 200-horsepower 307ci V8, a pair of 350ci small-blocks, and a choice of three big-block engines.
____________________________________________
____________________________________________
The Purchase
The Chevelle seen in these pictures left the factory as a Malibu sport coupe, equipped with a small-block V8, four-speed transmission, bucket seats and floor console. The exterior was black cherry (burgundy) with a black vinyl top. The interior sported white seats with black dashboard and carpet.
When purchased, the engine was a non-original 327ci small block with a 350-horsepower cam, an oversized dual-feed carburetor on a single-plane manifold, and dual-point distributor with mechanical advance. The engine made great power after 3,000 rpm, but was sluggish at lower RPMs. Since the car was to used as a daily driver, I needed to bring the engine performance back to a streetable level.
The original exhaust system was gone - in it's place was a pair of glass-pack mufflers hanging off the back of aftermarket headers. Air shocks and traction bars were added, and the factory rear axle ring and pinion had been swapped for 4.11 gears.
On the outside, the factory rally wheels were replaced with oversize Cragar S/S mags which stuck out of the wheel-wells. The rear fender wells were cut and six-inch fender flares were added. This modification may have been cool in the seventies, but did not belong on this classic Chevy! Removing the flares and repairing both rear quarter panels would be the most time-consuming part of this restoration.
____________________________________________
____________________________________________
Small Block Chevy Engine Rebuild
The first step was get the car to be more streetable, which started with camshaft selection. There are so many choices here, actually too many. It's very easy to pick the wrong cam for your SBC motor.
I kept it simple - I took out the 350hp cam and installed a factory-spec 300hp cam. The top end, which included the cylinder heads, camshaft, timing chain and gears, intake manifold and carburetor, were all changed together.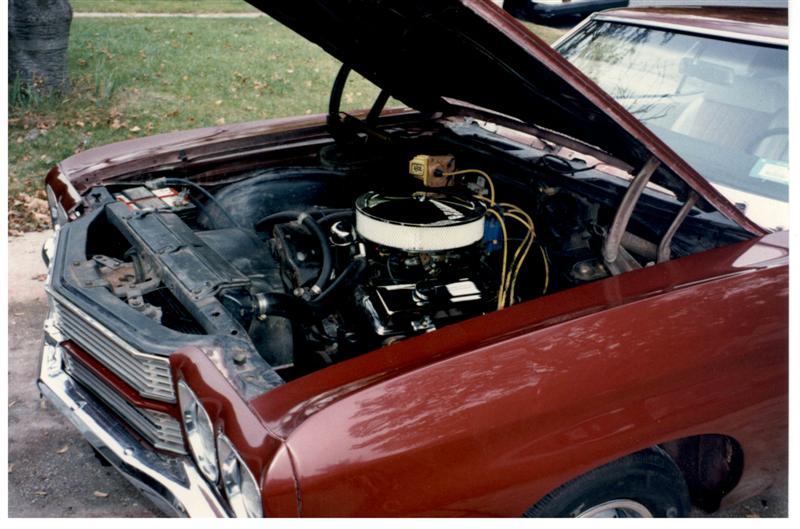 Once the motor was back together, it was time to do something about the front drum brakes. As you may know, all 1964-1972 A-body cars shared the same brakes (and suspension), and front disc brakes are interchangeable from 1968 to 1972. I purchased a used front disc setup locally.
Chevelle Interior
Seems like this 1970 Chevelle had received all the "boy racer" additions. Inside, a red shaggy carpet ran underneath the factory console, which had been cut (hacked) to accommodate an non-stock Hurst shifter. The factory radio had been replaced with a cheap aftermarket unit.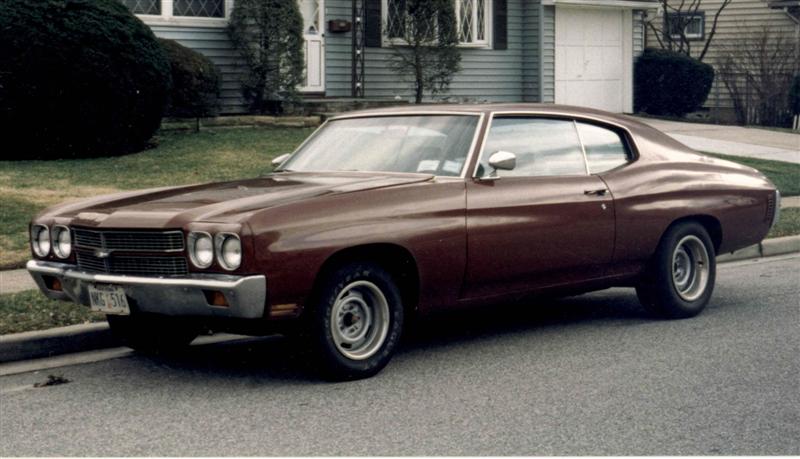 Repairing the bodywork was very time-consuming. I stripped every inch of the paint down to bare metal and repaired all the rust spots.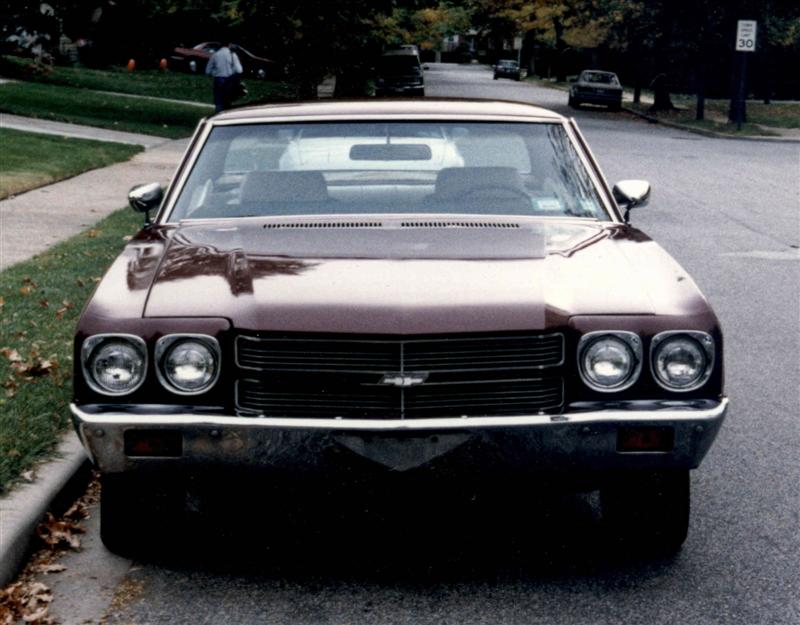 Pro-Trac Tires
While this Chevelle was my daily driver, I went through two rear sets of Pro-trac L60 tires. They were the most enjoyable tires I ever wore out!
*************************
Related Articles: