1982 Corvette Restoration
Article by Mark Trotta
With the advent of emissions controls and safety regulations, the diminished horsepower of 1980-1982 Corvettes are often lamented by classic car snobs. What these people fail to realize is that early 80's Vettes, developed and refined for over a decade, are the smoothest and most reliable of all C3 models.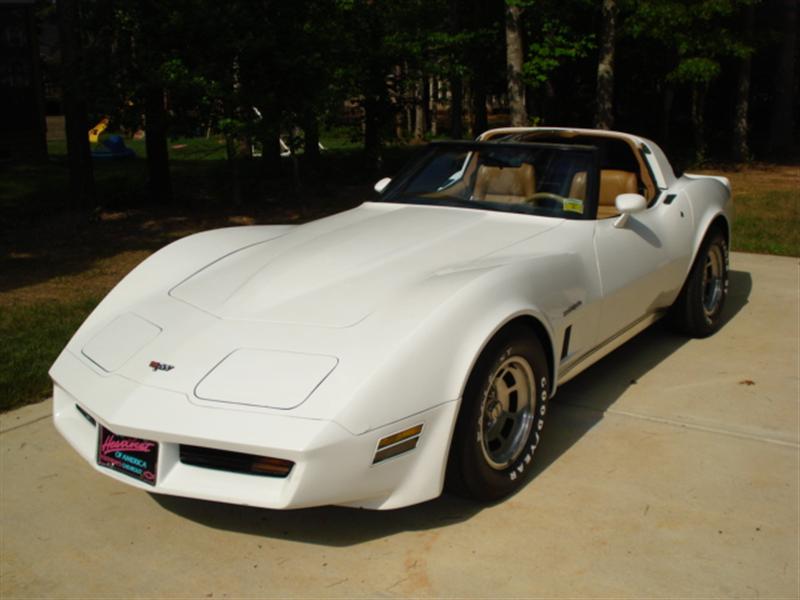 1980-1982 Corvettes
In 1980, Corvette engineers found ways to lose nearly 250 pounds from previous models. This included a switch from cast-iron to aluminum on intake manifolds and differential housings. At 3,495 pounds, it was the lightest Vette since the first C3, the 1968 model.
____________________________________________
____________________________________________
A redesigned front-end included an integral air dam and three-piece spoiler. Not only did the new nose improve airflow to the radiator, it also lowered the car's drag coefficient from 0.50 to 0.44. A redesigned back panel featured a built-in spoiler.
Air conditioning and power windows were standard equipment on all 1980-1982 models (optional on earlier models). So was tilt/telescope steering wheel, a nice feature to have, considering how "cozy" C3 Corvette interiors are to begin with.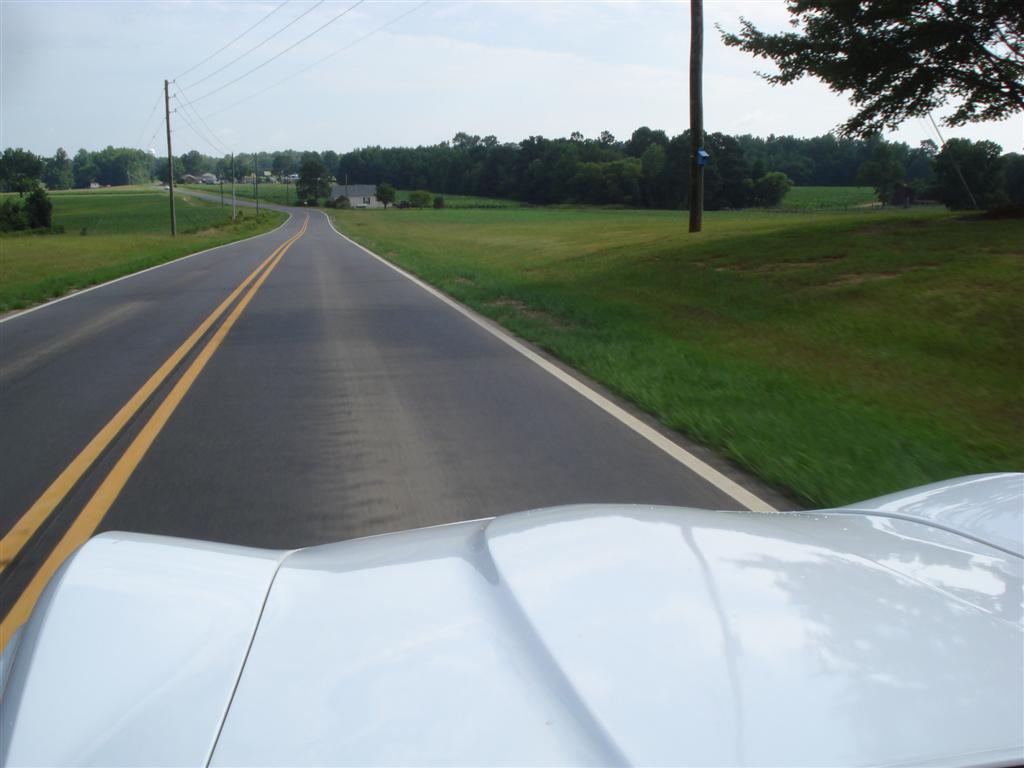 1981 marked the beginning of computer-run engines, which provided better fuel metering and driveability. Further weight reduction included replacing the steel rear transverse spring with one made from reinforced plastic. Manual-shift models kept the multi-leaf steel spring, as did those with the optional Gymkhana suspension. New stainless-steel free-flowing exhaust manifolds weighed 14 pounds less than the previous year's cast-iron manifolds.
In June of 1981, Corvette production transferred from St. Louis, Missouri to Bowling Green, Kentucky. The new state-of-the-art facility, covering 212 acres, was a giant step in reversing the car's reputation for sub-standard quality finish. Lacquer paint was phased out; Corvettes were now finished in durable two-stage enamel.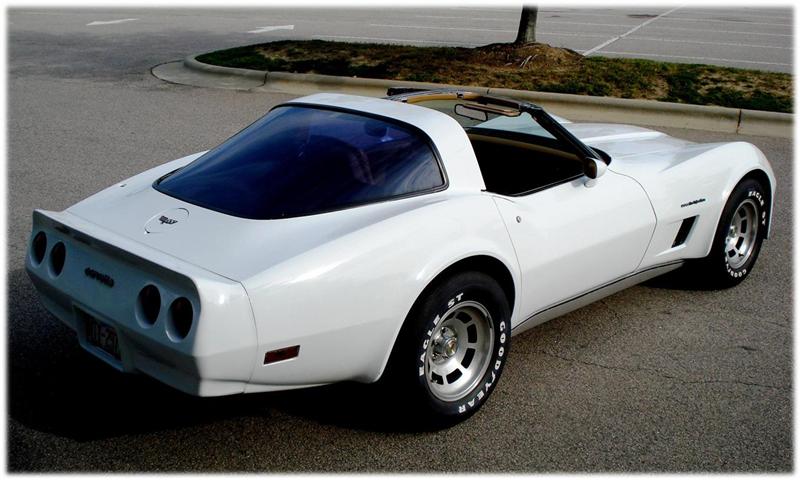 Engine and Drivetrain
With the announcement of an all-new C4 Corvette, combined with an on-going dispute with Borg-Warner, Chevrolet did not to offer any drivetrain options in 1982. GM's new 700R automatic transmission was installed in all models. The four-speed overdrive unit helped achieve the quickest acceleration times since the 1974 Corvette, and at the same time return its best fuel-mileage yet.
CrossFire 350 Engine
All 1982 Corvettes were equipped with the L83 Crossfire fuel-injected engine. A low-pressure high-volume electric fuel pump was mounted inside the gas tank, replacing the mechanical-style pump used on all previous Vettes.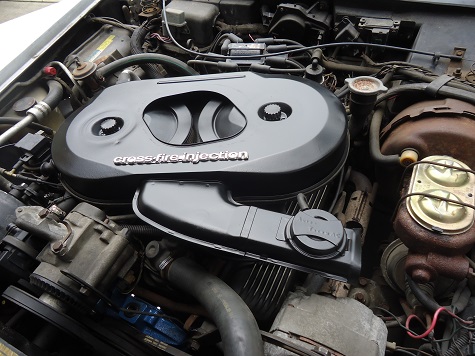 The L83 Crossfire engine found in 1982 and 1984 Corvettes was designed well enough that there is no need to tamper with it. Using a good grade of premium gas and changing the fuel filter regularly is all that is required. However, if you're having problems, these two articles may help:
C3 Corvette Restoration
The 1982 Corvette featured in this article was in our family from 1993 to 2014. The previous owner had a minor front impact with it. I was able to repair the right front fender from the cracked fiberglass pieces. The right-side headlight bucket was replaced with a good used one.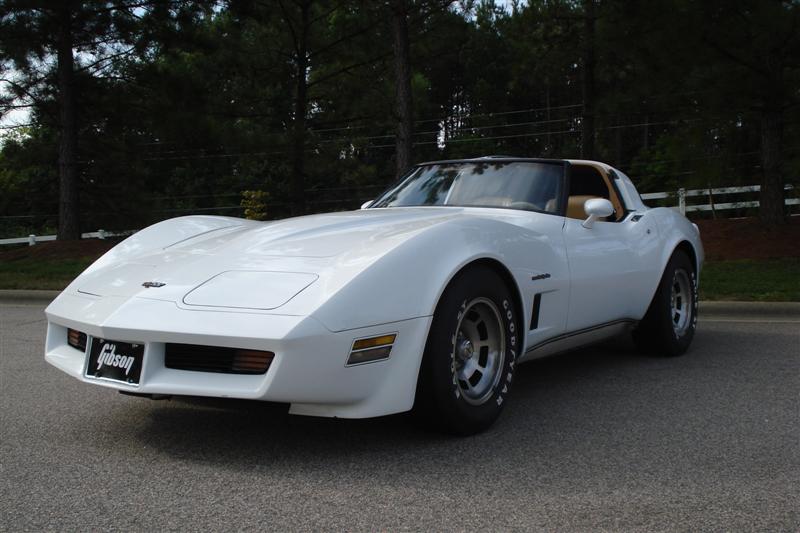 The front bumper is an aftermarket upgrade, Ecklers part #10339. It's made of fiberglass instead of the original soft urethane, so it holds it's shape better. The car was re-sprayed the original shade of white.
____________________________________________
____________________________________________
There's a great aftermarket for all classic Corvettes, and third-generation cars are no different. Replacement brakes, steering, and suspension parts are readily available, but those fiberglass panels can be tough to get right once hit.
Exhaust Replacement
The catalytic converter was missing when we purchased this car, and there was nothing but a single straight pipe running to the back of the car. Not only did the car sound awful, it never would have passed state inspection. (U.S. Federal law makes it illegal to remove or disable any automotive emission equipment on a street-driven vehicle.) The exhaust system needed to be replaced from the exhaust manifolds back.
1982 was the last year Corvette engines had V-belts (there were four of them). The next generation would have a serpentine drive-belt.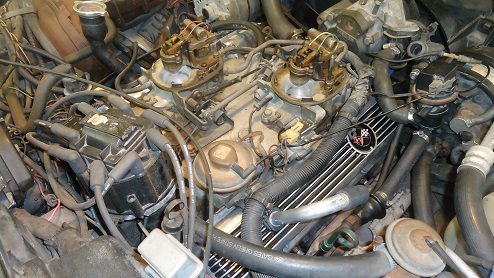 Changing the valve cover gaskets on 1980-1982 Corvettes is time consuming. Lots of stuff has to be removed to get to them and there's not a lot of room to work in.
After an August morning cruise in 2009, I stopped by a friend's house for a visit. Upon leaving, I got in the Corvette, put the key in the ignition, and turned it forward. Nothing. I turned the key back and tried it again. Nothing, not even the usual resistance that should spring the key back. My first thought was the key cylinder had broken. After all, the car was 30 years old. Little did I know I was in for a crash course in Corvette steering column repair.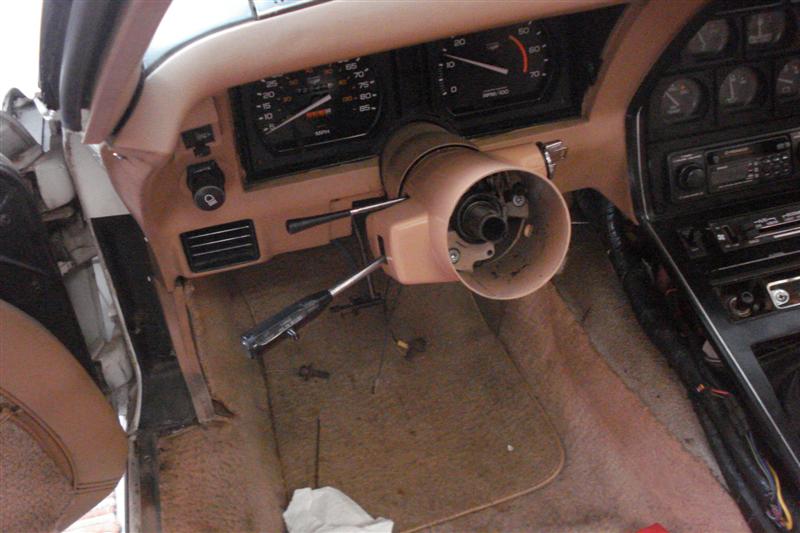 Power steering was an option on Corvettes from 1963 to 1976, and became standard from 1977-up. The power steering system on all C2 and C3 Corvettes consists of a pump, a control valve, and a power cylinder. These components are connected to each other by four hydraulic hoses.
____________________________________________
____________________________________________
In 2011, power steering fluid started leaking from underneath the car. I was pretty sure the steering system was all original, so I overhauled the entire system. This included replacing the four P/S hoses, rebuilding the steering cylinder. and replacing the control valve. Procedures for 1963-1982 Corvette power steering systems are virtually the same.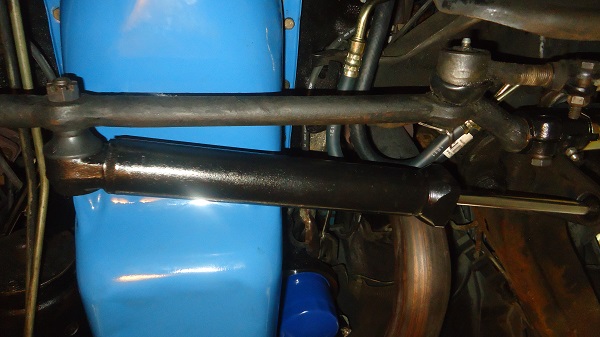 **************************************
Related Articles: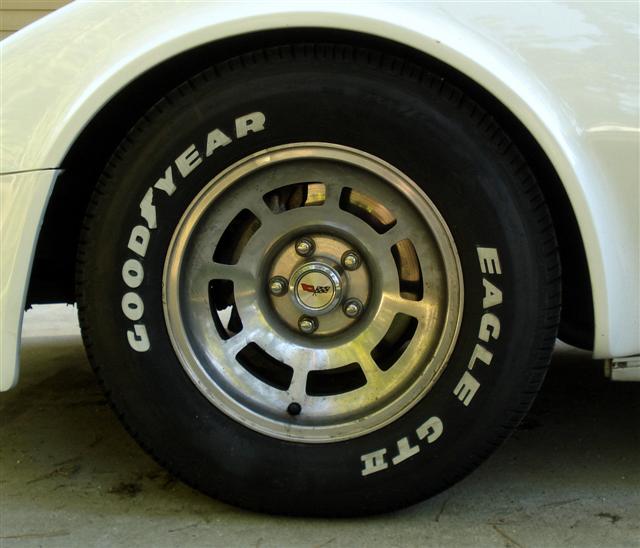 **************************************