Classic Car Tires
Article by Mark Trotta
There are two things you shouldn't skimp on during an old car restoration, and those two things are tires and brakes. Even if there's still good usable tread, tires start to dry rot in 5-6 years, even sooner in hot climates.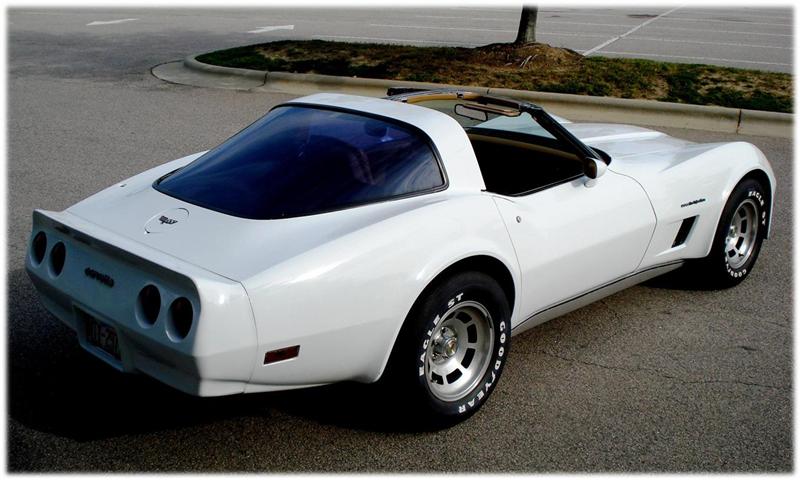 Tubes vs Tubeless
Before the early fifties, automotive tires were fitted with inner tubes. Tubeless tires started appearing around the mid-fifties. In the late fifties, steel-corded tires were introduced, and in 1963, Goodyear introduced the polyester corded tire.
Poly/fiberglass tires were introduced by both Firestone and Goodyear in 1967. Layers of fiberglass belting were placed below the tread surface for added stability. As tread widths began to get wider, these "bias-belted" tires offered improved handling over previous bias-ply tires.
*************************
In the early seventies, radial tires started becoming standard equipment on passenger cars.
*************************
Tire Sizes
During the 1960's, the sizes we called tires changed from numeric to alphanumeric.
Example: 670-15 became F78-15.
During the 1970's, the sizes we called tires changed again, with metric sizing becoming the industry standard for passenger car tires.
*************************
Old vs New Tire Molds
Major tire manufacturers, such as Goodyear and Firestone, remove old tire molds from service for various reasons. These molds are then replaced with new ones that operate more efficiently and produce better quality tires.
Reproduction Tires
So what happens to all those old tire molds? They are often purchased by small, privately-owned companies, such as Coker Tire. The molds are set up in small factories, and still have that big brand name on the sidewall. It's all legal, and these small manufacturers are allowed to use the original names of the tires under license. Remember that the name on the sidewall is not necessarily who made the tire.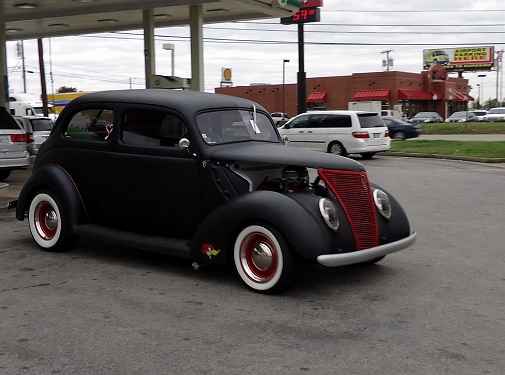 *************************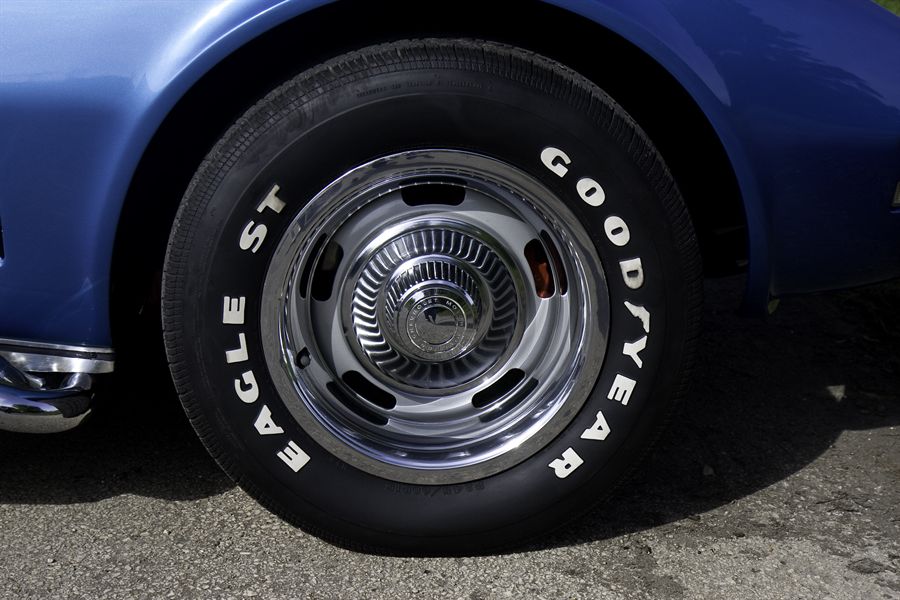 *************************
Clip-on vs Stick-on Wheel Weights
Very few wheels and tires are perfectly balanced, which is why wheel-weights are needed. The type of wheel you have may dictate which type wheel-weight to use, but generally the clip-on style is preferred. Some wheels may not have a lip to install a clip-on, in which case a stick-on is your only choice. Tire shops generally use stick-on weights as a last resort, or if requested by the customer.
If you have a chrome or clear-coated wheel, you probably don't want a clip-on weight hammered onto it. It may damage the finish and also leave behind a mark. Remember that if a rim is not perfectly clean of residue (oil, grease, etc.) stick-on weights will fall off while driving.
Lead Wheel Weights
If you really want to have an authentic restoration, find yourself some lead wheel-weights. Due to environmental concerns, lead weights started to be phased out by the federal government in 2009. Although some states have banned them completely, you can still buy them, but not easily or cheaply.
*************************
How Can I Tell How Old My Tires Are?
Starting in 1968, the United States Department of Transportation required DOT numbers on automotive tires. All tires made in the U.S. are required to have this DOT (Department of Transportation) number. The complete number is imprinted on one sidewall of the tire, and the other side may have a partial number.
Depending on the year built, this number will be 8 to 12 digits long, broken into three sections. The first part tells you the plant code, the second set gives you the tire size and type. The last group of numbers is the date of manufacture given in a week/year format.
Automotive tires produced prior to 2000 provide the same information as today's tires, with the week and year the tire was produced contained in the last three digits. The two digits used to identify the week a tire was manufactured immediately preceded a single digit used to identify the year. (At that time it was presumed tires would not last more than ten years.)
Tires manufactured in the year 2000 and after have the week and year they were produced in the last four digits of the DOT number. The first two digits identify the week, followed by two digits that identify the year. For instance, the set of numbers "3802" indicates the tire was built in the 38th week of 2002.
*************************
Installing Larger-Than-Stock Wheels and Tires
Installing 17" or 18" tires on a 50 year-old car designed for 14" or 15" tires may not be a good idea. Oversize wheels and tires may end up rubbing inner fender-wells, or may bottom out over a speed-bump or pothole. Even if they do fit, without making proper adjustments they can severely effect the performance and safety of your old car.
Altering tire size often changes the camber/caster adjustment of the front end. Before you contemplate such a swap, stop and reconsider - you could end up with a car that handles worse than it did.
*************************
Help your tires out by keeping them out of the sun. Whether your classic car is sitting outside for the week or for the winter, slipping on a car cover or a of set of wheel covers will help block harmful UV rays.
Automotive tires cannot be restored. Some manufacturers suggest that any tires over six-years old should not be driven on at all, regardless of their condition. If yours are very old but still have good tread, you could use one of them in the trunk as an original spare for classic car shows.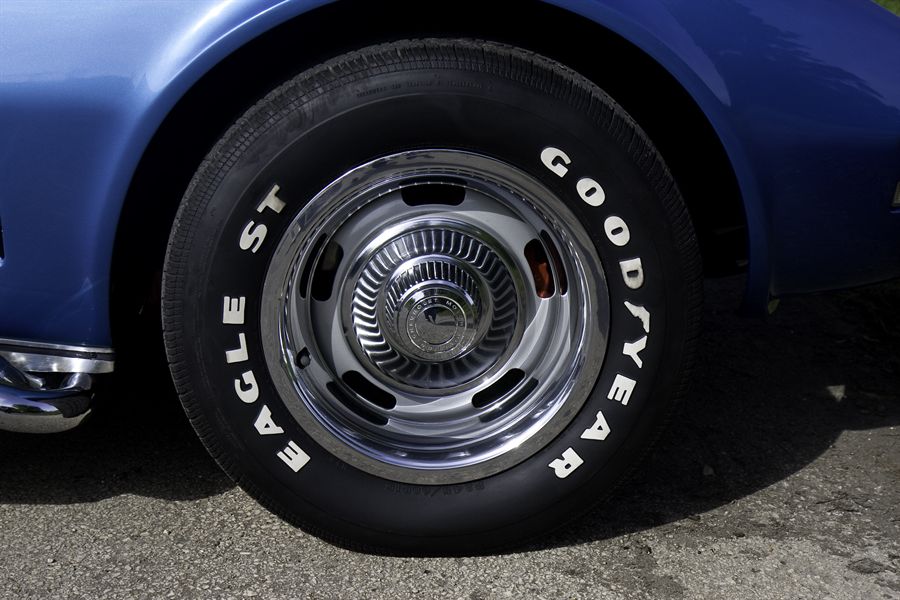 *************************
Related Articles: