1965 GTO Restoration
What helped set the Pontiac GTO apart from other sixties muscle cars was under the hood; a Tri-power induction system that worked very well. Three two-barrel Rochester carburetors mounted on a cast-iron intake manifold, each with it's own small chrome air filter.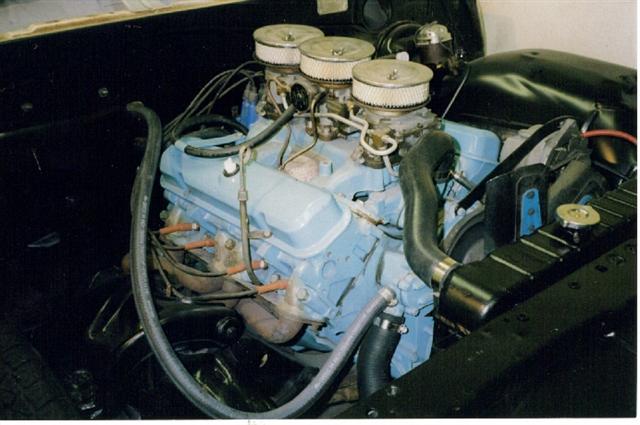 The Purchase
Before I bought this 1965 GTO convertible, it had sat outside for years, parked underneath a ragged tarp at Maxwell-Gunter Air Force base in Alabama. The exterior was scratched and dented, seat springs rusty and broken, and interior carpet wet and ripped. Tires were bald and wheels were mismatched. There was nothing left of the convertible top except the frame.
Someone with good intentions had tried rebuilding the motor, abandoning the project mid-way. The cylinder heads and various other engine parts were laying in the trunk, and the tri-power manifold and carburetors were inside the car on the back floor.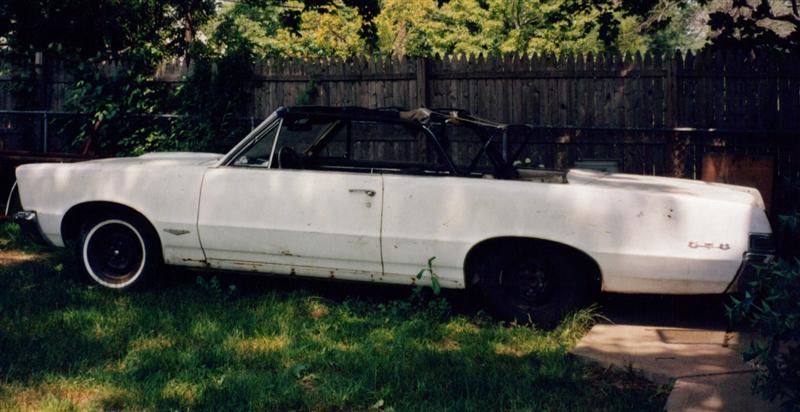 After towing the car home, it sat in my yard for several months while I did a lot of homework about Pontiac engines and early GTO models.
After reading over the build-sheet, this particular car had left the factory with every performance option offered for 1965; close-ratio 4-speed transmission, 3.90 posi-traction rear axle, transistorized ignition, semi-metallic brake drums, and the 389ci Tri-power engine.
Early GTO VIN Numbers
First and second year GTO's were not models; they were an only an option on the Pontiac Tempest model. Check the VIN of the car with PHS (Pontiac Historical Services) before buying one! You can contact them at PHS-online.com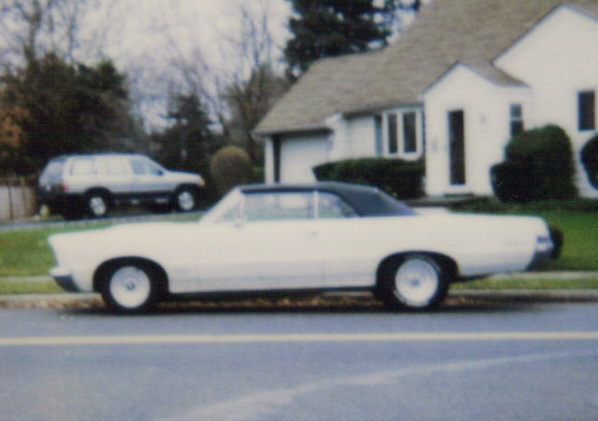 Engine Removal
The first part of the restoration was the engine. I rented an engine hoist from a local parts house, drove it home in the back of my 1970 El Camino, called up a couple friends, and got started.
Once the GTO motor was pulled and hanging on the hoist, it was promptly bolted up to the waiting engine stand. The engine disassembly process included cleaning and tagging all parts and putting them off to the side in marked boxes. Remember to mark where the bolt-holes are on the hood hinges before removing the hood.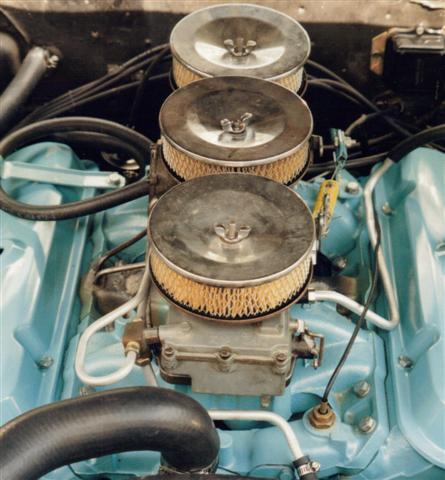 Once the 389ci motor was making more power, it was time to do something about those front drum brakes. A popular swap is using 1968-1972 A-body brakes on the earlier 1964 to 1967 models.
1965 GTO Body
The sheet-metal repair needed on this car was minor. The doors, quarter panels, and trunk lid were straight, and actually had (very faded) original white lacquer paint still left on them. The front end was another story.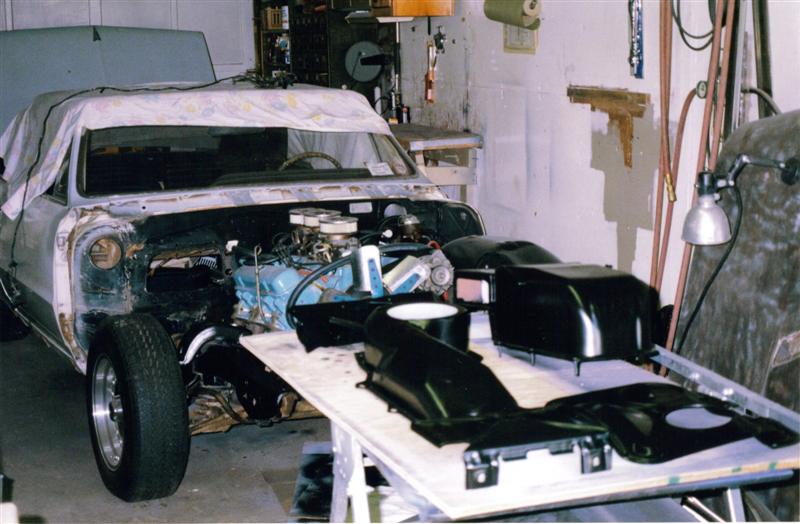 I found an original 1965 Pontiac factory shop manual at Carlisle one year, but the convertible car schematic was not listed, so I had to use the coupe diagram and work from that. Most of the electrical problems encountered were due to corrosion at the fuse-box.
Front Sheet Metal
Non-stock hood pins had been previously installed, leaving two unwanted holes in the hood and two on top of the radiator support. Small metal patches were fabricated for the holes in the hood and MIG-welded in.
Fender-well headers had been installed years before, leaving nasty holes in the inner fender-wells. I would have liked to reuse the headers, but they were badly rusted as well as dented on the bottom.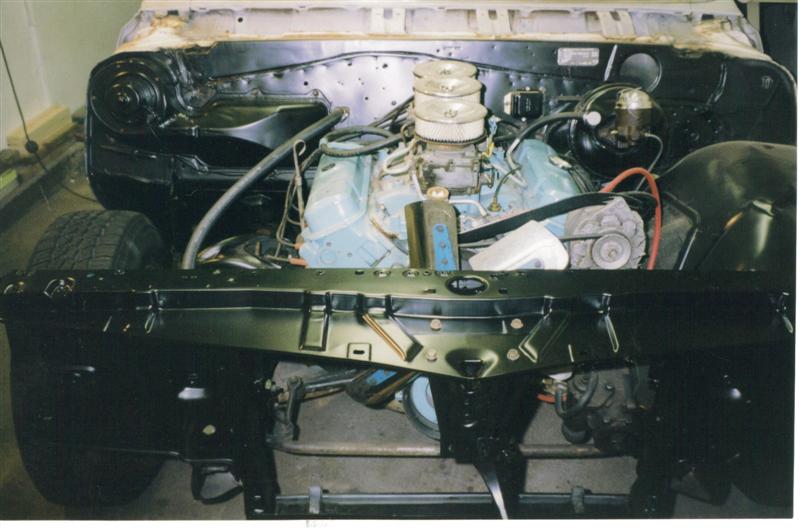 All of the front sheet metal had to be removed to replace the bad fender-wells. This included the hood, grille, and both fenders. This was a good time as any to go over the entire engine compartment.
I found a good used radiator support, sandblasted it down to bare metal, then epoxy-primered and painted the with correct 60% gloss black.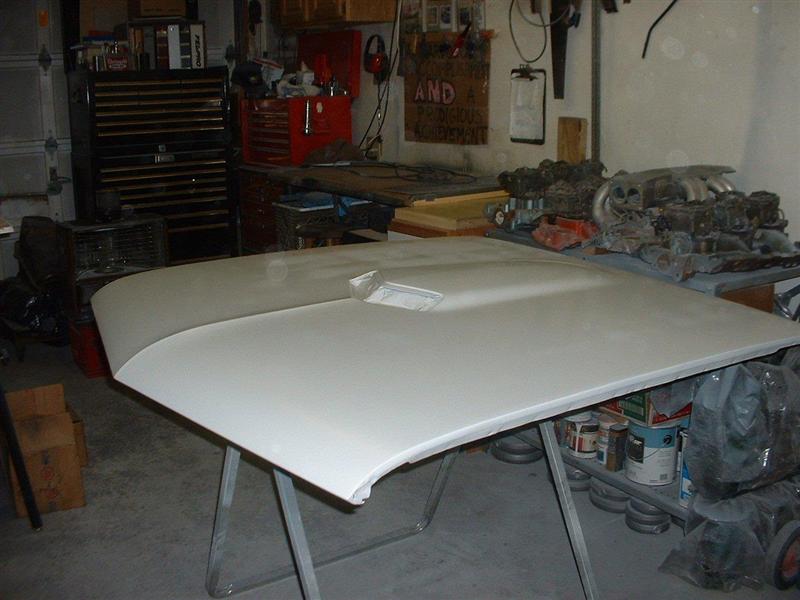 Inner Fender Skirts
After doing some research, I found that early Tempests, Lemans, and GTOs shared much of the same sheet metal. 1964, 1965, and 1966 fenderwells are the same. 1967 fender-wells had a dimple in the back to accommodate a larger power-booster, but can be used for earlier GTOs.
1965 GTO Grille
Lemans front grilles were different than Tempest front grilles, and buyers who selected the GTO option got the Lemans grille with it's center bars painted matte black. Lower grille panel and fender extensions were painted to match the exterior body color. A white-lettered GTO nameplate was mounted in the left-side grille.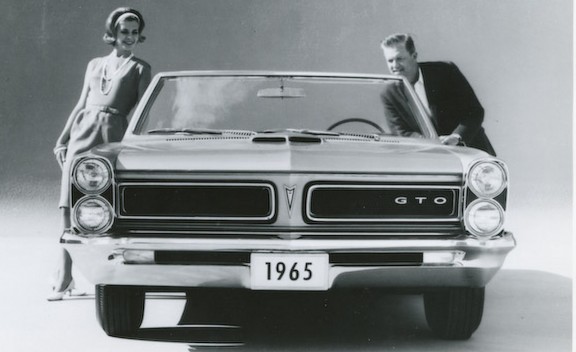 GTO Headlamp Doors
In 1965, models with the GTO option had headlamp doors with blacked-out ribs. Both 1964 and 1965 GTO models came from the factory with Guide T3 headlamps.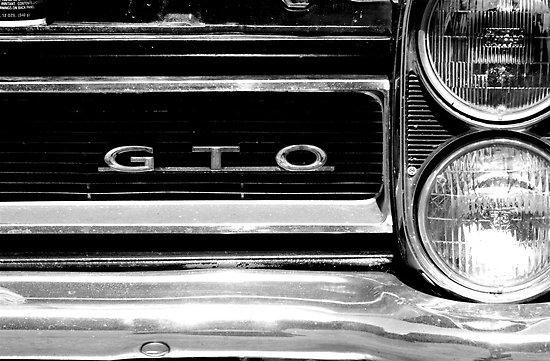 The "6.5 Litre" fender emblems are the same for 1964-68 GTOs. They mount on the lower rear of each front fender.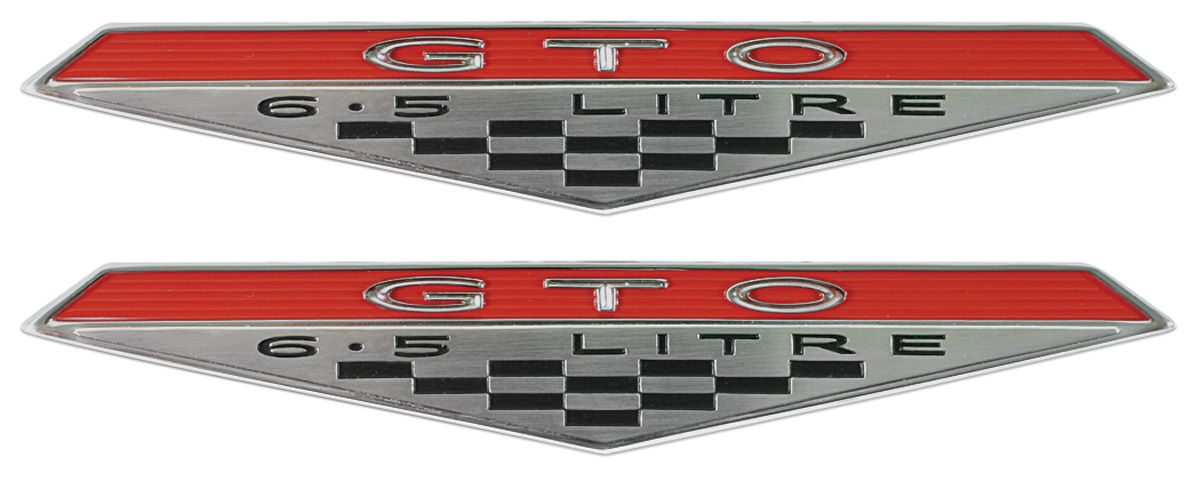 1965 GTO Exhaust
Although tempted to buy reproduction free-flow cast-iron manifolds, I decided to get the best performance headers I could find, which at the time were Hooker Super-Comps (there's not much that sounds better than a high-compression V-8 with headers).

Original tail-pipe diameter on 1965 GTOs was 2-1/2", but they were not available when I restored this car. Tail-pipes in smaller-than-stock 2-1/4" diameter were available, so I went with those.

p>

The left-side intermediate pipe was available, but the right-side wasn't. So, I bought two left-side intermediate pipes, cut one of them in the middle, slipped on an exhaust coupler, rotated the back end 180 degrees and welded it up. For mufflers I used a pair of free-flow Walker Dynamax units.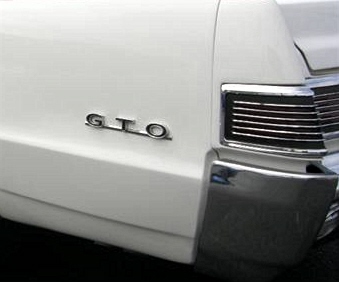 Project Car Help
It took over seven years to complete the GTO. My e-Book offers practical tips to help you get on track - and keep you on track with your project car. Topics include planning, ordering parts, overcoming obstacles, and staying motivated.