Rolling Garage Chair Review
Article by Mark Trotta
Most of us are on a budget, particularly when it comes to garage projects. So the less we have to spend on shop equipment, the more we have to buy needed car parts. But there's a few things that'll make garage work go a lot easier.
Before I bought this rolling seat for the garage, I was kneeling or squatting to get into work position. Now I can sit and be comfortable, and take pressure off my knees and lower back. And the spinning feature lets me grab tools and parts easier.
Aside from price, features to look for in a rolling garage chair are:
Weight Capacity
Maximum weight capacity is important if you're a full-size person, and most rolling garage seats are rated at 300 pounds. So, why should you care if a rolling seat can hold 300 pounds if you only weigh 150 pounds? Because it tells you it's built sturdier than cheaper ones.
Wheel Size
Larger wheels are better - they roll easier and don't get stuck on things that little wheels do.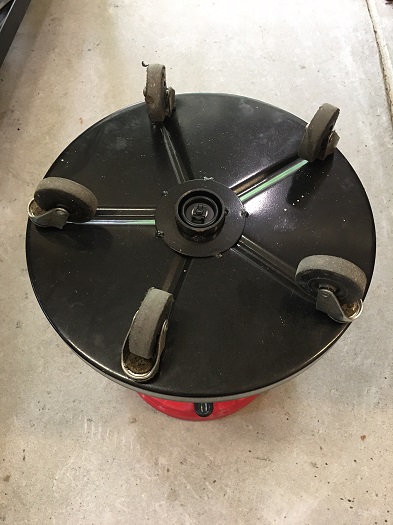 Height Adjustment
Most pneumatic chairs have a seat height adjustment of about 17 inches to 22 inches. Any higher than that, they'll become unstable and prone to tipping.
You'll find it easier to work when you're at a comfortable working level.
Width of Base
A large base will make a sturdy and more balanced mount. but also keep in mind you have to store it somewhere, so you don't want it too wide.
Pro-Lift C-3001
I purchased my Pro-Lift C-3001 pneumatic chair based on it's popularity and positive reviews. It has a 300-pound rating, the seat height adjusts with a hand lever, and the cushioned seat swivels left or right.
Pro-Lift Rolling Chair Features:
15" to 20" adjustable height
Five swivel casters
Built-in tool tray
Vinyl-covered waterproof cushion
The Pro-Lift seat weighs 21 pounds and takes up 18" of floor space. When not in use, it stays tucked underneath my workbench.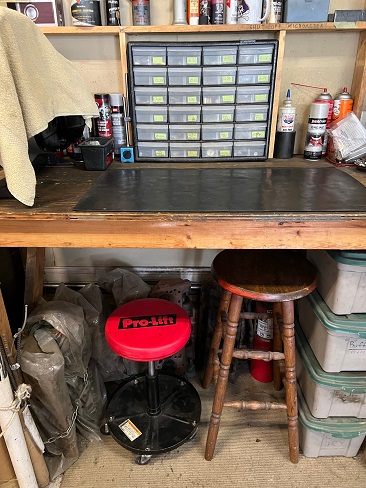 *********************
Torin Rolling Seat
The Torin garage chair looks to be nearly the same as the Pro-Lift C-3001. The two pneumatic stools have the same stats, so very possible that they're both made by the same company. But Pro-Lift seat has better reviews and thousands more sold.
*********************
Rolling Seat With Tool Drawers
Here's a rolling seat with drawers (2 small drawers, 1 big drawer). This allows tool storage or small items without them cluttering up the work area. Weight capacity is 300 pounds.
To me, it looks like maneuverability might be a little less with one less wheel (four vs five).
*********************
Are Rolling Chairs Hard To Assemble?
Assembly is easy. The seats are shipped in a few pieces: neck, seat, base, and wheels. Put the neck into the base, install the seat on the neck, and put the wheels on the base.
*********************
Two-Year Update
The only issue I have with the Pro-Lift garage seat is that the wheels get caught in the cracks on my concrete driveway.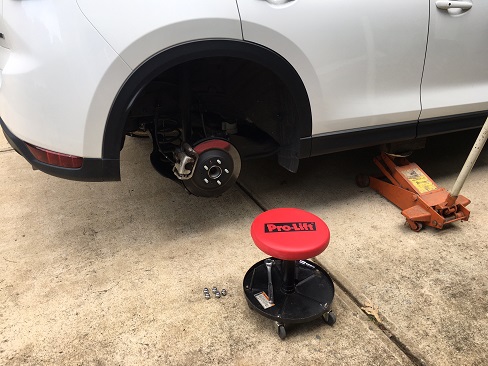 I've had to re-tighten the casters on two occasions.
The shelf on the bottom is really useful for holding tools or small items, but if you don't use it a lot, you'll often forget that you put something there!
*********************
Related Articles:
Tools Needed For Automotive Bodywork