1968 Jaguar XKE Restoration
Speed, style, and handling. Pleasing to look at in every way. Aside from the engine and transmission, the Jaguar XKE was a completely new car, and as beautiful today as it was when introduced in 1961. During 1967/68, the transitional Series 1-1/2 cars were brought about to comply with U.S. safety regulations. The biggest exterior change was the loss of the original glass-covered headlamps, to more upright and exposed headlamps. Under the hood, twin electric fans were added to help cooling. The original smooth polished dual cam covers were now ribbed and painted.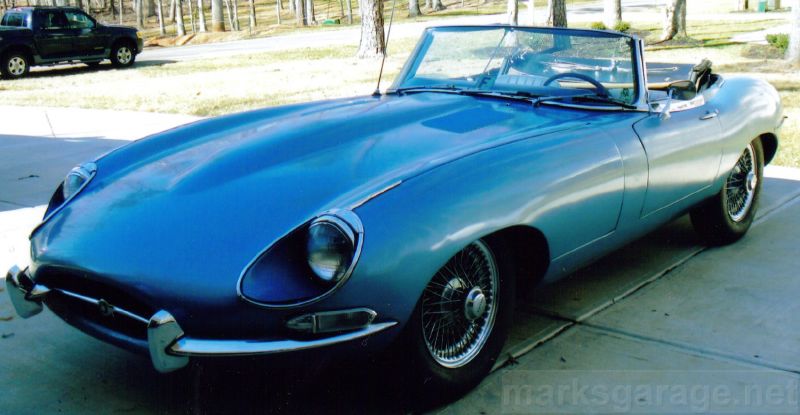 The Purchase
From the single picture posted on the internet ad, the Jag looked clean - a blue-on-blue roadster with original factory air-conditioning and wire wheels. It was being sold in non-running condition. When I called the seller, he said he'd already received dozens of calls, mostly from out-of-state, but since I was closest in distance I would be offered the car first.
With directions in hand, I hopped into my truck and arrived at the address several hours later. I was immediately impressed with the Jag's condition; no rust, no dents, a few minor scratches, and perfect blue-leather seats. Everything looked intact, but the car hadn't run in 13 years. My gut feeling was the Jag just needed some TLC.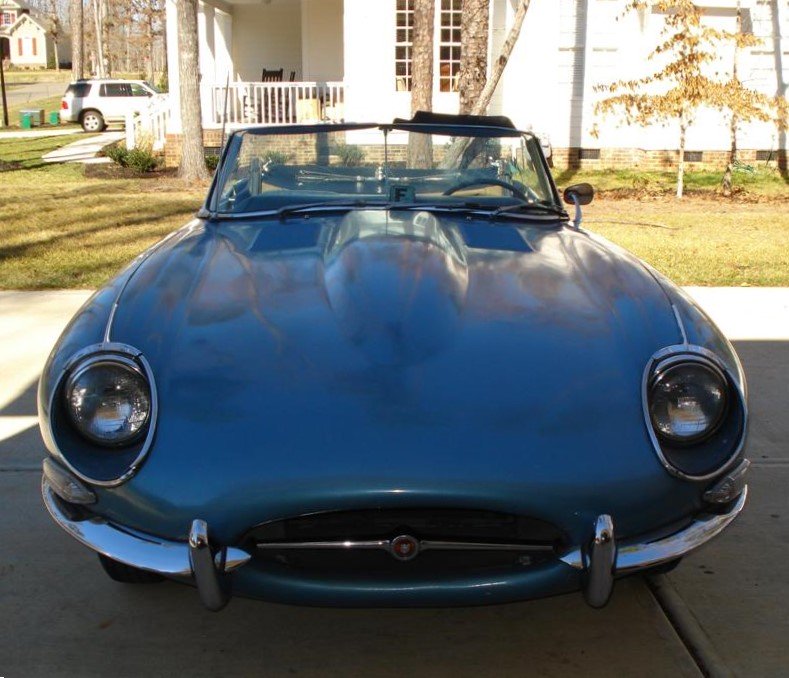 The body of the Jaguar was straight and rust-free, and still had the original paint. Since only mechanical restoration was needed to return this 1968 XKE to former glory, this was a minor restoration project.
When looking for old car projects, it's rare that you'll find one that needs only mechanical restoration, but that was the case with this low-mileage XKE roadster. Although I had no previous experience with Jaguars, several factors contributed to my decision to buy this non-running car. First, the car had been stored in a clean, organized garage in a beautifully-kept house. Second, the seller was not only friendly and informative, he was genuinely concerned about the car. I had no guarantee that the engine would run, but I took a chance. The Jag was purchased and trailered home.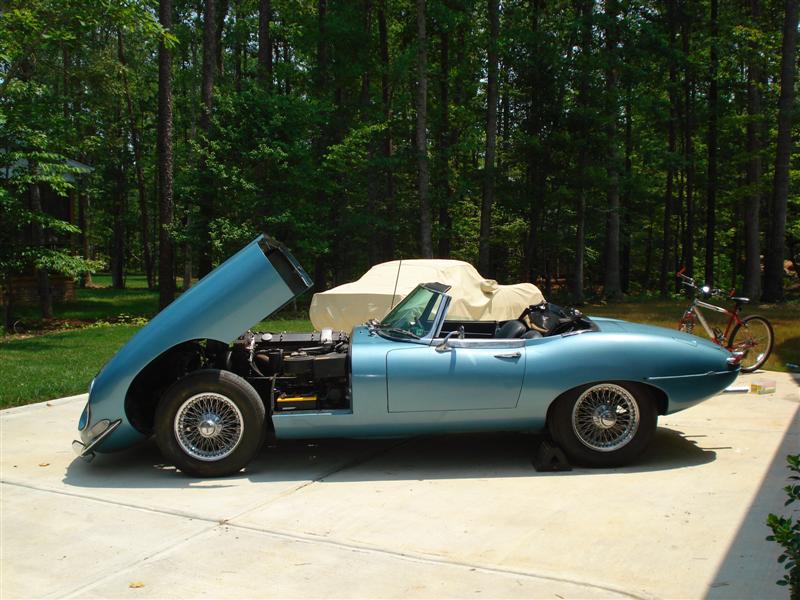 The Jaguar XKE body is partially unitized, and each panel functions both for appearance and support. Although this particular car was rust-free, places to check are under the rear fenders, along the sills, under the spare tire, and under the carpets. All XKE's have 4-wheel discs, and the rear ones are inboard. This means any serious work on the rear brakes will require lowering the rear axle.
XKE Interior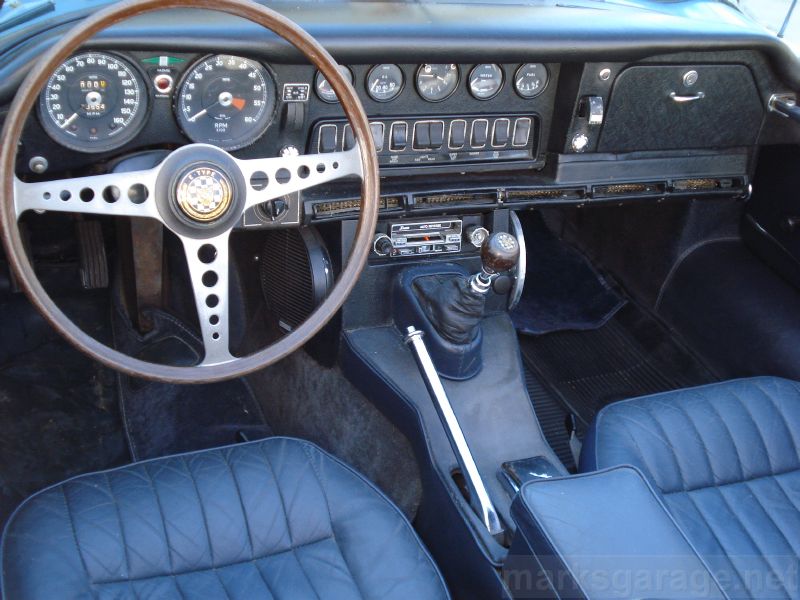 XKE Ownership
This was my first classic British car. Before I did any work on it, I read every book I could get my hands on about the Jaguar XKE models. Turns out old British sports cars are easier to work on than I thought they were. Another old myth dispelled.
This Jag was in such good shape for its age, I was hesitant to drive it! I kept it for two years, then sold it and moved on to my 1966 Corvette restoration.
Because the car had sat in storage for years, the gasoline in the carbs turned to varnish. I began the Jaguar XKE project by disassembling, cleaning, and rebuilding the Zenith-Stromberg carburetors. It's nice to have a second carburetor to use as a reference as you're disassembling the other.