Old Car Restoration Tools
A first-time automotive restorer is faced with a bewildering array of tools needed. A complete list of old car restoration tools would be very long and very expensive, but the good news is you won't need every tool made for every project. So let's just focus on the ones you do need.
This article covers tools and equipment needed for automotive restoration, including hand tools, air tools, specialty tools, shop equipment, and tools needed for automotive bodywork.
If your American-made car was manufactured prior to 1980, "standard" tools will probably suffice, no metric tools needed.
Hand Tools
Chances are you already have some basic hand tools. These should include:
Box end and open end wrenches from 1/4" to 1"
Combination wrenches (open on one end and closed on the other end) from 7/16" to 1"
Combination wrenches in metric
Screwdriver set
Two or three different size hammers. including a sledge hammer
A pry bar or two (12" to 18")
Ratchets and Sockets
Ratchets and breaker bar sizes 1/4", 3/8", and 1/2"
Shallow and deep-well, six and twelve point sockets from 1/8" to 1"
Shallow and deep-well sockets in metric
Extensions in all three drive sizes from 1-1/2" to 12"
Socket swivels in 1/4", 3/8", and 1/2"
DeWalt offers socket/wrench set in two configurations, a 204-piece set and a 118-piece set. DeWalt mechanics tools come with a lifetime warranty.
Pliers and Vice-Grips
Needle nose pliers, preferably different lengths
Channel locks, several different lengths
Vice-Grips, in several different sizes
Allen keys (hex wrenches), metric and standard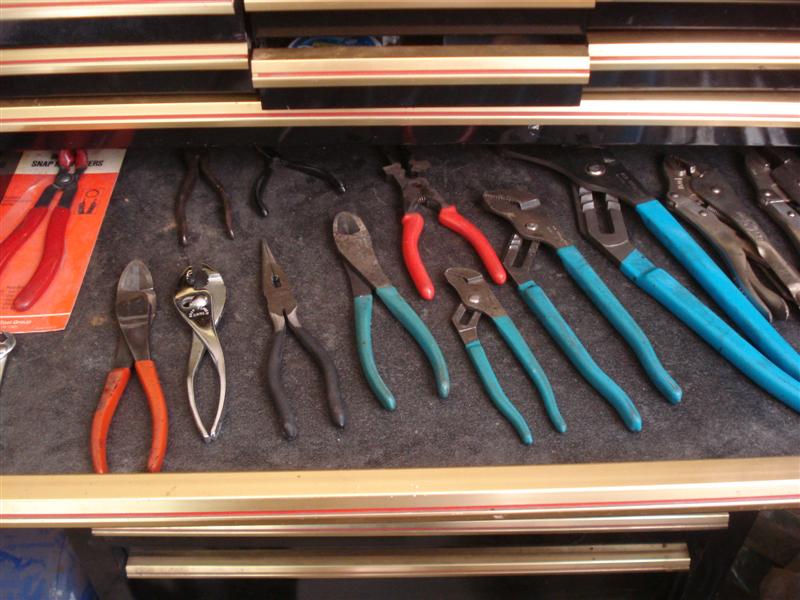 Through the years I've accumulated a lot of tools, and many of them are now 30+ years-old. And every year I keep needing and buying more tools. Most of my hand tools are American-made, but quality tools are quality tools, regardless of where they're made.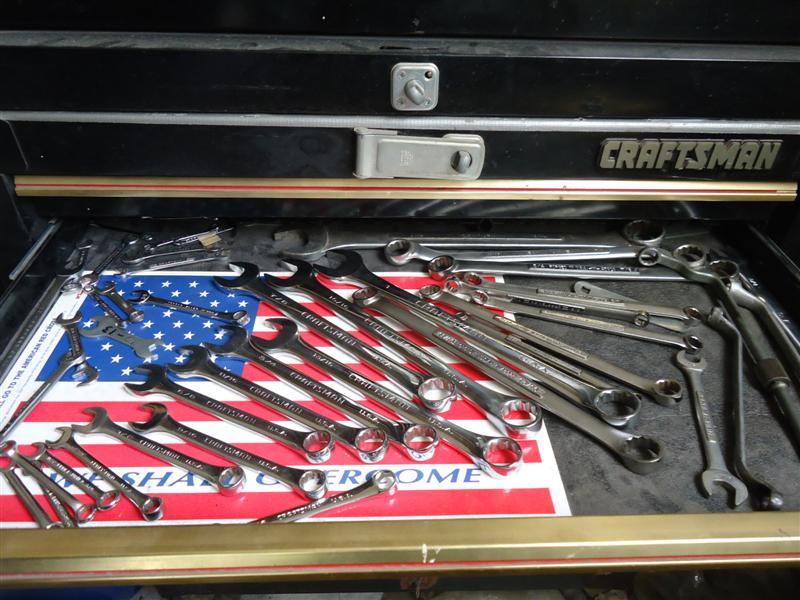 A tap and die set up to 5/8 inch thread is very helpful. A set of nut drivers are also nice to have.
Air Tools
Automotive restoration is very time-consuming. Having the right tools for the job saves you time. Here's a definitive guide of the best air tools for automotive repair and restoration.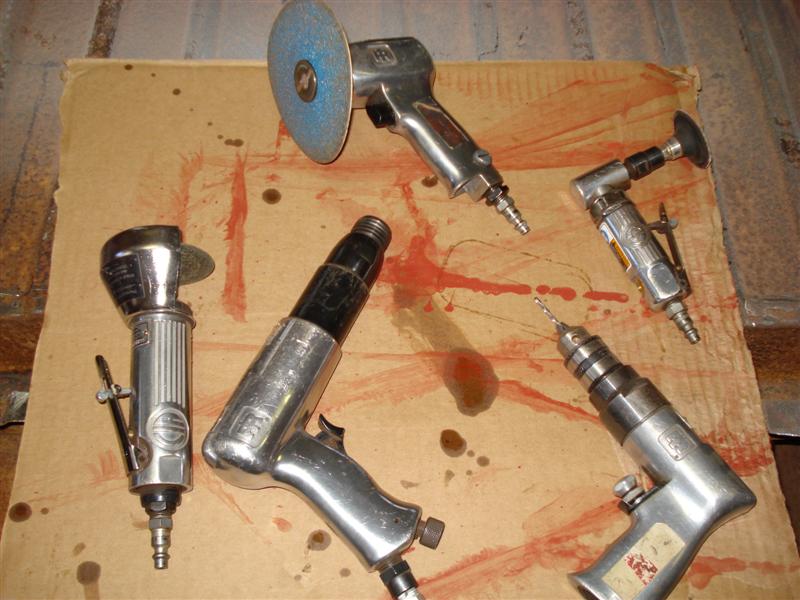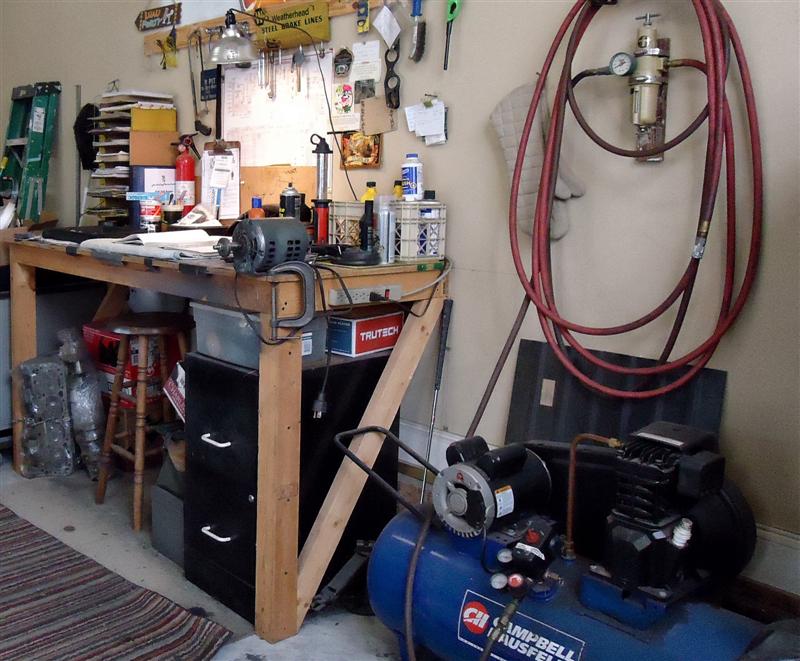 Specialty Tools
In addition to hand tools and air tools, there will be specialty tools needed as well.
Tools Needed For An Engine Build
Torque wrench in foot-pounds (optional one in inch-pounds)
Harmonic balancer tool (not essential, but helpful)
Valve Spring Compressor
A soft-blow hammer
Thread chasers
Digital camera (not required, but invaluable for reference during re-assembly)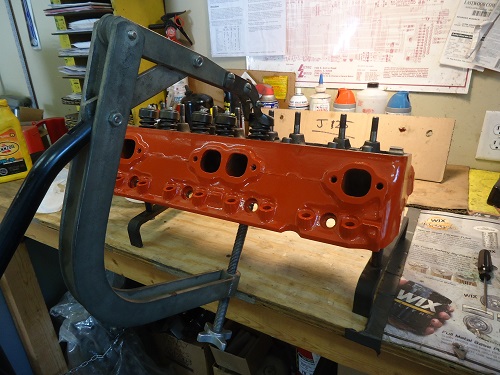 Engine Stand
Stay away from those cheap $40 specials - buy a good, heavy-duty engine stand. I recommend getting one with dual front wheels and a 1,000-lb minimum capacity. My long-time engine stand has a 1,250-lb capacity. The front wheels are spread apart, which makes it very stable.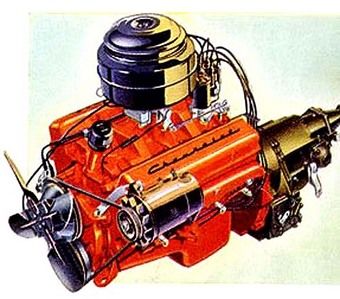 Engine Hoist - Buy or Rent?
To remove an engine from a car, you need an engine hoist. Personally, I've never owned one, I've always rented or borrowed them when needed. Most major auto parts stores offer two-day rentals, but you must leave a deposit, usually with a credit card.
Rebuilding an old car engine in your garage part time may take three months or more. And remember that you'll need that engine hoist at least twice, once to remove, and once to reinstall. So if you think you'll be doing more than one engine build, consider buying one.
Tools Needed For Brake Repair
Making your own brake lines requires a few specialty tools, most importantly a flaring tool, of which there are three common types. All should come with several dies to accommodate different size lines.
The simple wing-nut style double flaring tool is the most common. It mounts in a vice and sells for about $30 to $50.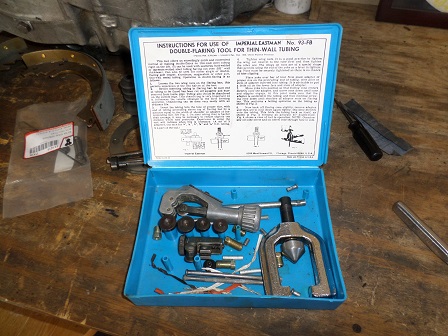 Tools For Automotive Bodywork
Replacing body panels on cars requires welding, any other way is not acceptable. If you are sincere about restoring old cars, learning to weld is a must.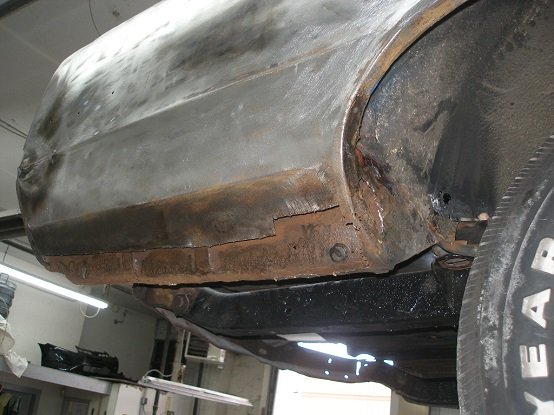 This article will help you decide on which is the best welder for your garage workshop.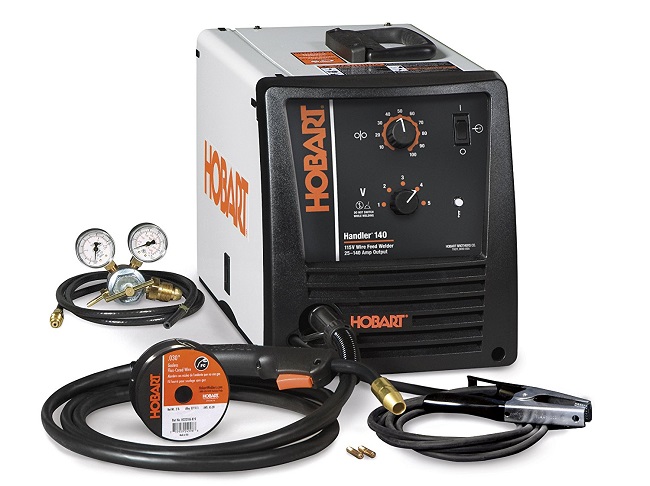 Garage Shop Equipment
A good, name-brand hydraulic floor jack will give you decades of use. I bought a Hein-Werner floor jack over 25 years ago and I still have it. Stay away from "Made In China" if you can.
Never lie under a vehicle supported only by a hydraulic jack
Jack Stands
You need four strong, adjustable jack stands to support your car once the hydraulic jack has lifted it off the floor. They should have a wide base so they don't tip. Once you have lowered the weight of the car onto the stands, be sure that the bases are flat on the floor.
I have 2 different pairs of jack stands, which come in handy because I don't always need four, and two are taller than the other pair. The pairs should match each other and used together for supporting the vehicle.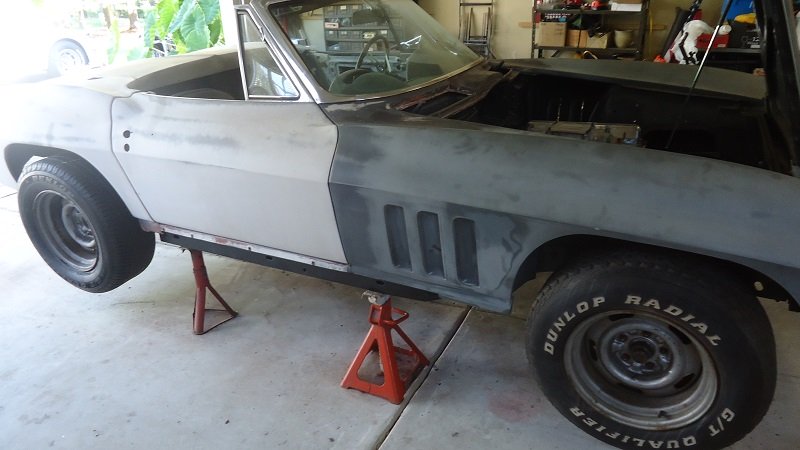 Misc Equipment
Other supplies needed for old car restoration are shop towels or rags, hand cleaner, aerosol cleaners and penetrants. A couple of really good work lights that have tall stands, short stands, and clamps to hold them. A nice kneeling pad. Kneeling on the concrete floor of the garage or the wet ground is not fun after a few minutes.
A sand blaster and parts cleaner would also be nice to have.
Safety Equipment
Wear safety glasses any time you're drilling or cutting, but many times you will need to feel something with your bare hands. For the rest of the time you should be wearing gloves (there's several different types).
I keep several fire extinguishers around the garage. There is always a small first-aid kit on top of my toolbox. I also keep oil-dry handy - who hasn't spilled oil all over the floor at one time or another?
Best Workshop Layout
It's taken me years to set up my garage the way it is today, and in doing so, I've come up with lot's of ways to increase work output. By organizing tools and shop equipment, you improve productivity, and get that old car back on the road sooner.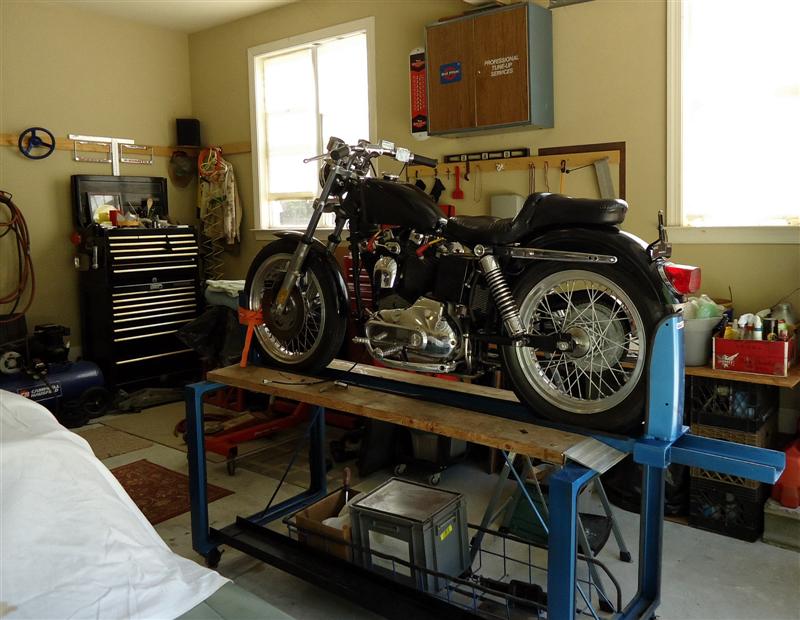 Project Car Help
My E-book "Finish Your Project Car" offers practical tips to help you get on track - and keep you on track with your project car or truck. Topics include planning, ordering parts, overcoming obstacles, and staying motivated.