Air Tank Conversion Kit
Article by Mark Trotta
Quite often, a portable air tank is more convenient than finding a service station that has a public air hose, or rolling out an air compressor hose from your home garage, and then rolling it back up. It also inflates tires a lot faster than most 12-volt air compressors.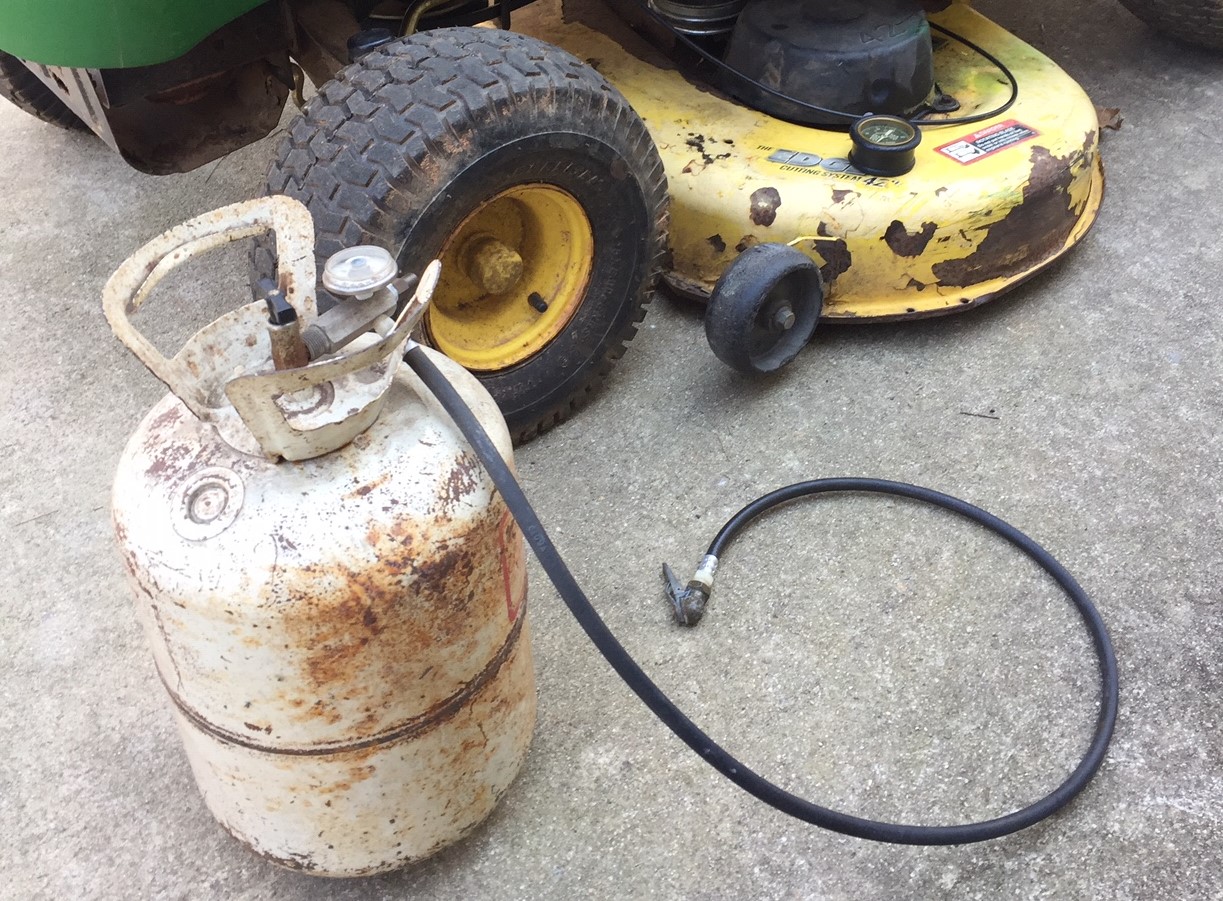 As you can tell from it's outward appearance, I've had my converted air tank for quite a while. I put it together about 30 years ago and it's been in use ever since!
This DIY portable air tank is nothing more than an old empty Freon canister fitted with an air tank conversion kit, which included the hose and tire valve.
Milton Air Tank Conversion Kit
Looks like the Milton S682 tank conversion kit may be discontinued. It was designed to convert old R12 Freon tanks to portable air tanks.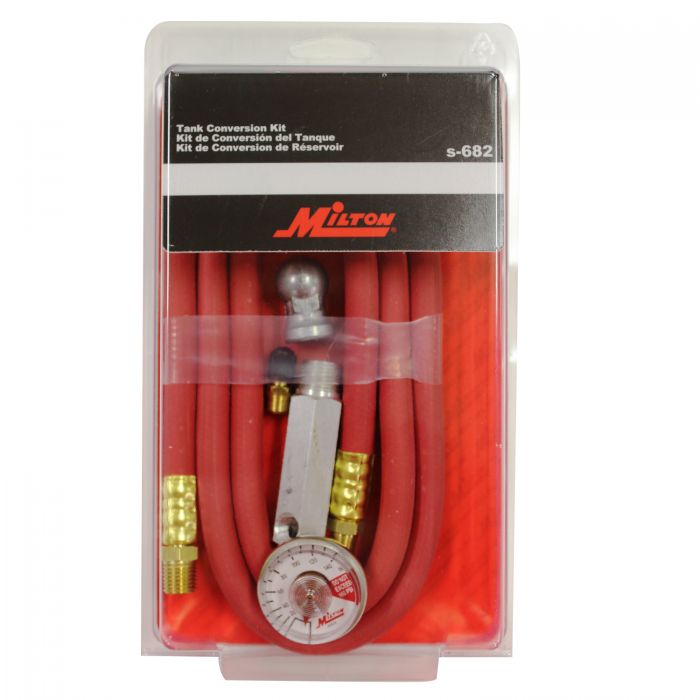 Caution: Not For Propane Tank Conversion!
Air tank conversion kits are not for propane tank conversion, although I have seen people on the internet adapting them to work (not recommended).
The kits may work with an empty helium balloon tank, as they do have a threaded top.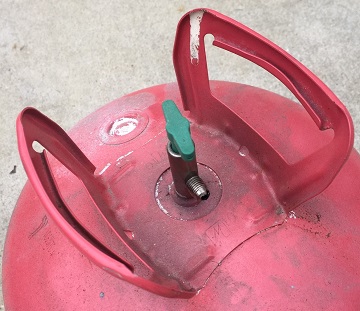 **************************
If you already have a portable air tank and it's leaking or not working, you can fix it with an air tank repair kit.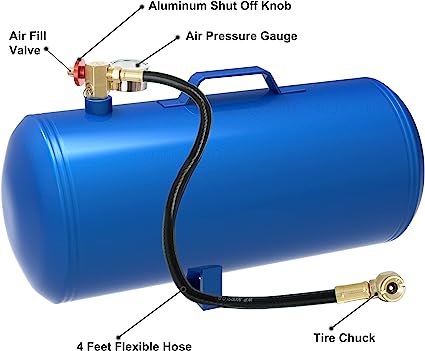 Air tank repair kits generally include a filler valve, manifold assembly, air chuck, and three or four feet of air hose.
They're easy to install and work well. Wrap the threaded parts with Teflon tape while assembling for an air-tight seal.
************************
************************
Another good reason to repair an air tank is that you're saving metal from sitting in a landfill forever. Re-purposing metal is a worthwhile cause. Every little bit helps.
Safety Precautions
Since my converted air tank is over 30 years old, I no longer fill it up over 100 psi, and have never filled it up past 125 psi. Even at that level (the gauge goes up to 160 psi), a blow-out would not be catastrophic, but I'm sure the noise would scare the heck out of me!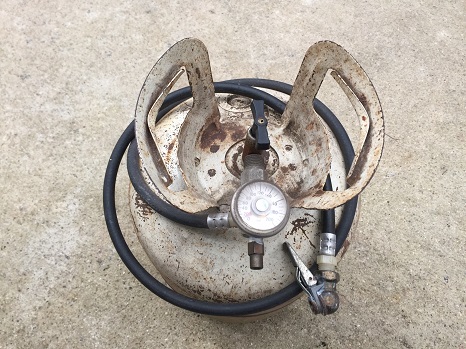 From time to time, I need a few pounds of air in one my car's tires. Although I have a garage air compressor, it's often easier to bring the air tank to the tire. I simply fill up my air tank at the workbench, then carry it out to where it's needed. This is especially handy when your project car or truck is in the middle of a field!
************************************
Related Articles: