327 Chevy Build
After removing the cylinder heads on the Corvette motor, I was pleased to find brand-new pistons and rings in fresh bores. This saved a great deal of time on the overall engine build, since I did not have to remove and re-install the crank and pistons. The 327 bottom end was checked by removing the oil pan with the car up on four jack stands.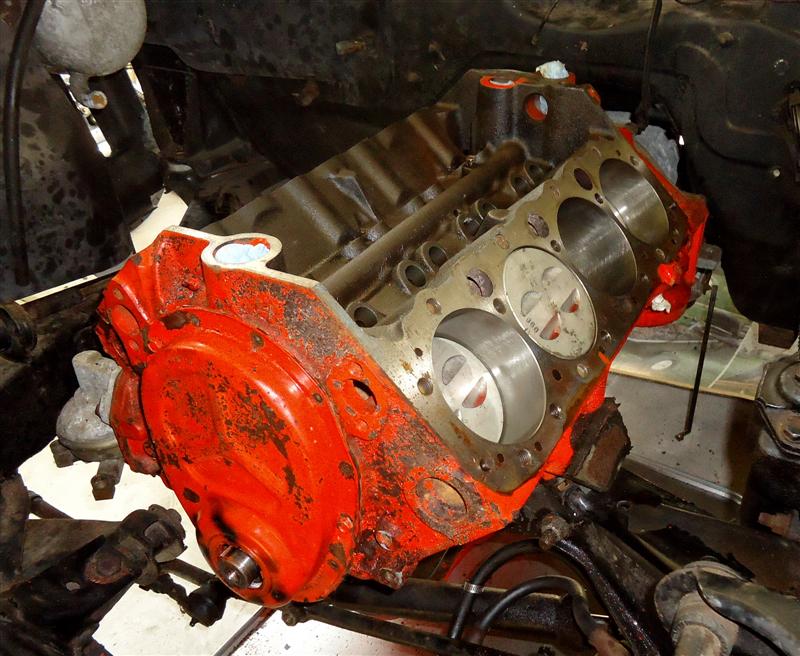 Small-block Chevy engine disassembly is fairly straightforward. Everything taken off should be cleaned, tagged, and put in boxes out of the way.
The outside of the 327 engine block had weathered badly, so it was cleaned, scuffed, and repainted. To get paint to stick to a cast-iron engine block or cylinder head, the metal must be clean and dry.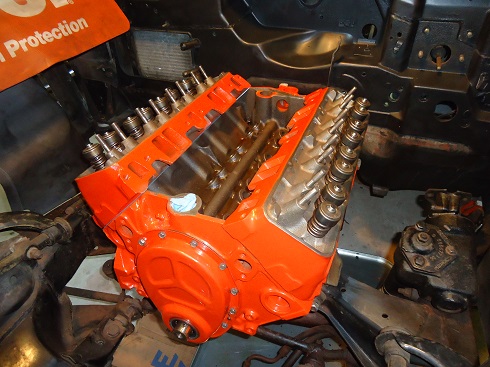 In almost every 327 Chevy engine build, the camshaft is replaced along with the lifters. This required a few more steps with the engine still in the car. As with all phases of engine assembly, care must be taken while installing the camshaft.
The heads on the 1966 Corvette were the originals, casting #3782461. Date codes are J-12-5 and J-20-5 (October 12th and 20th, 1965). They were one of the best flowing factory heads GM had to offer for the small-block. Cylinder Head Rebuilding included disassembly, checking, measuring, cleaning, painting, and re-assembly.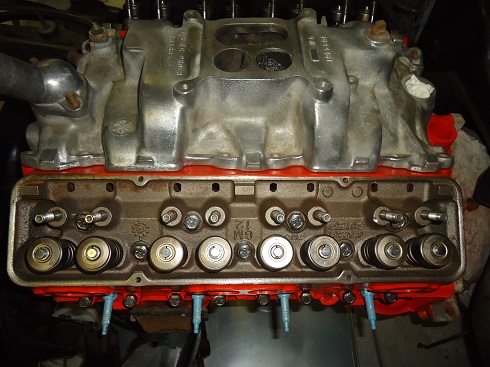 Lapping valves does not take the place of a valve job, but it does confirm whether or not one is needed.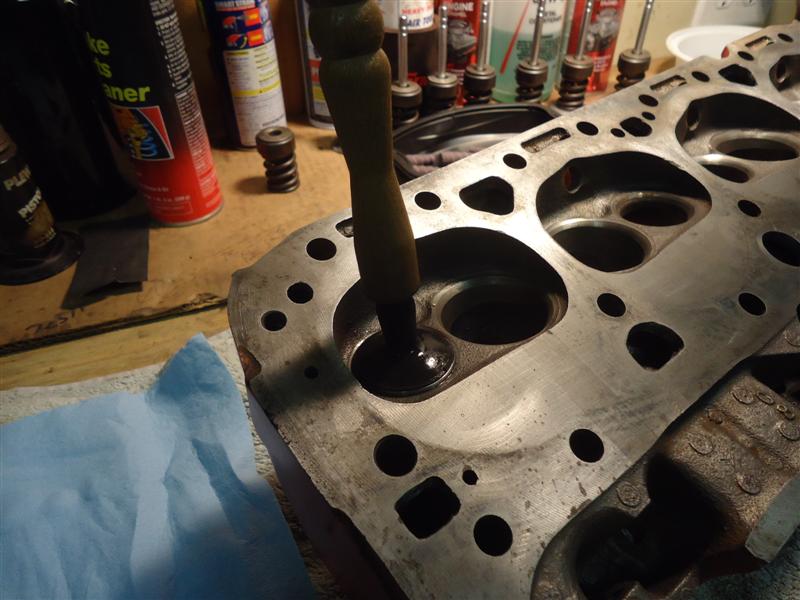 Finned aluminum valve covers before and after the buffing wheel.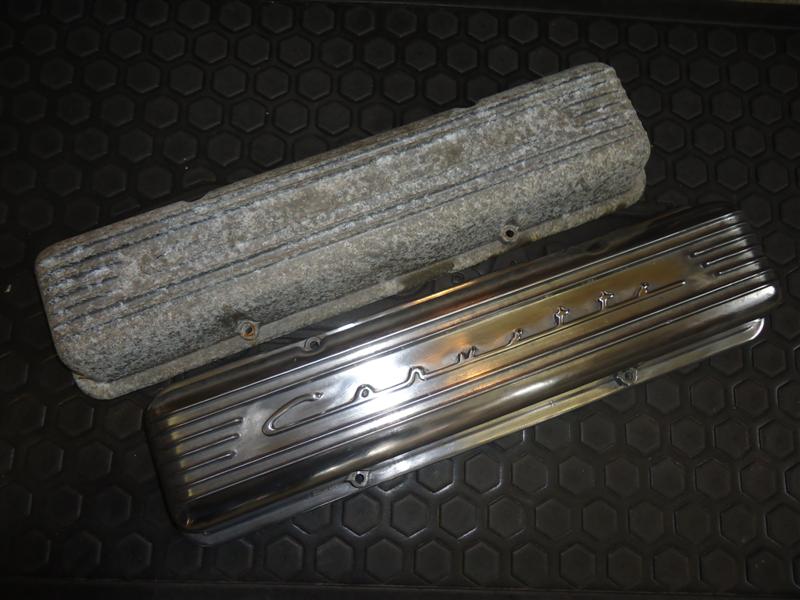 327 Chevy Engine Before and After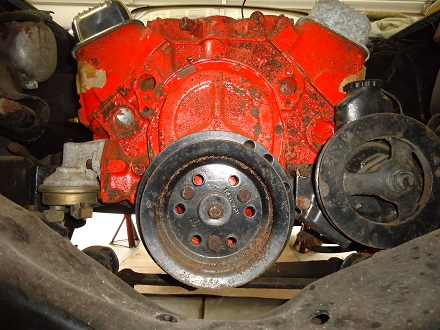 1966 Corvette Firewall
Having both cylinder heads off was a good time to paint the firewall. The steering column and outer heater core casing also needed to be removed, so this part of the restoration included replacing the heater core and rebuilding the steering column joint.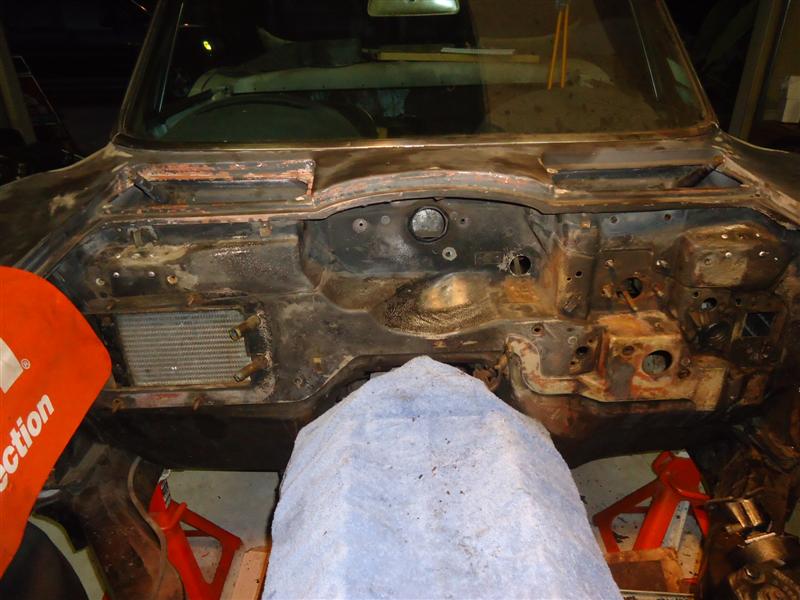 Just above the oil pan, on the drivers side of the block, was a small metal plaque. It had an engine builder's name and phone number, with engine specs and a build-date engraved on it. I dialed the phone number and explained the reason for my call. After speaking to the shop owner for several minutes, he confirmed that they had rebuilt this motor 25 years ago. It hadn't been started or fired-up since.
Next up on the 327 engine build was the valve-train assembly, which included installing lifters, pushrods, rocker arms, rocker nuts, and rocker balls.