Replace Battery Terminal Ford F150 (and others)
Article and Pictures by Mark Trotta
A friend of mine was recently complaining about having to replace the corroded battery terminal on his 2013 F150. The problem was, it's a special terminal that carries the battery fuse holder, and it's part of the entire cable harness. The dealer gets about $80 just for the part, and installed, he'd been quoted over $500.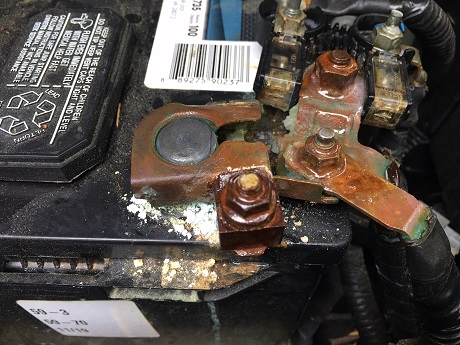 Turns out replacing the positive battery terminal is a fairly common issue on many 2011-2017 Ford F150 models. However, the aftermarket offers a great solution for this.
Replacement Battery Terminal
The Dorman company offers a battery terminal replacement designed to fit Ford F150 and several other Ford models.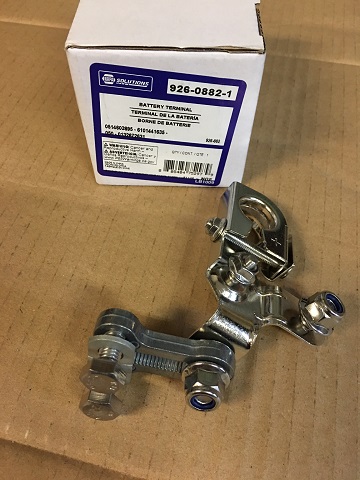 With the aftermarket part, you can replace just the terminal rather than replacing the entire factory harness. It will also fit 2011 through 2014 Ford Edge and 2011 through 2015 Lincoln MKX models, and looks like it should also work for any vehicle with a fuse mounted to the positive battery terminal.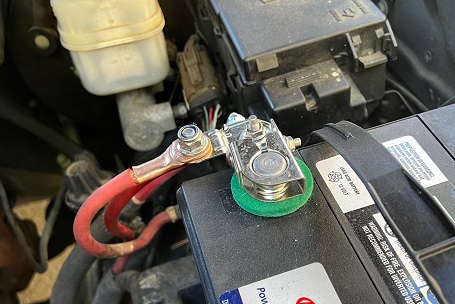 Battery Terminal Removal and Replacement
Follow along with the step-by-step pictures below, as I remove the corroded terminal and install the replacement terminal: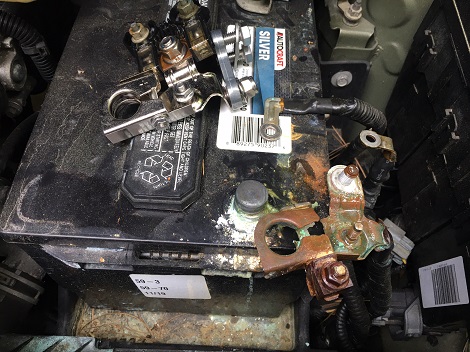 Removing the old corroded terminal is fairly straightforward. Although a battery terminal puller is useful tool, this one came off with just a few twists back and forth.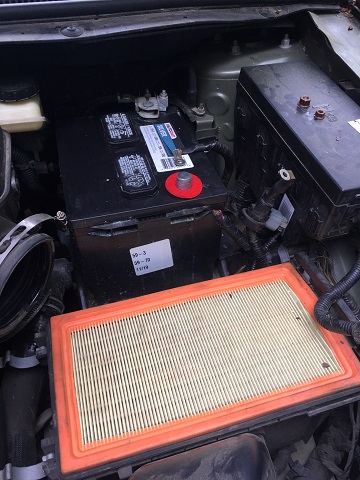 On this 2013 Ford Edge, I removed the air filter housing in front of the battery while replacing the positive battery terminal. This allowed much more working room, and was especially helpful when stripping the insulation from the old battery cable.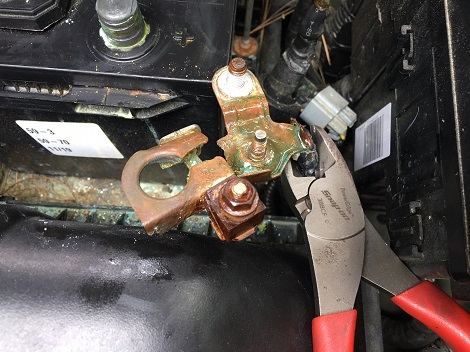 A pair of dykes are needed to cut the old crimped terminal. There really isn't any room for a hacksaw. Cut it as close to the top as you can - you want to try to save as much length of the old cable as you can!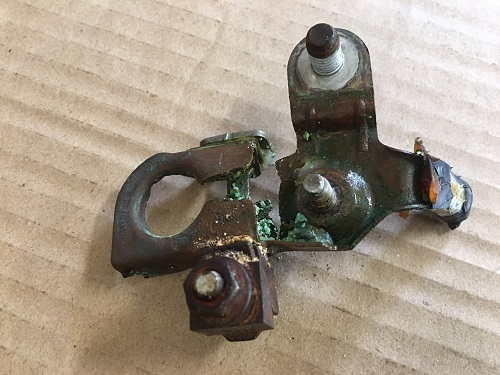 The old battery terminal was so badly corroded that it was literally breaking in half. A disaster waiting to happen!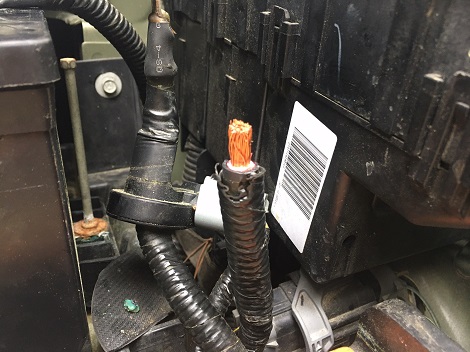 Stripping the insulation from the old battery cable was done very carefully with a fresh razor blade.
Install the new terminal on the factory battery cable, then connect to the positive terminal, then final re-assembly.
I added a thin piece of wood (about 1" x 2") under the new terminal as a preventative from bending and breaking. Also installed was a felt battery pad underneath the new terminal.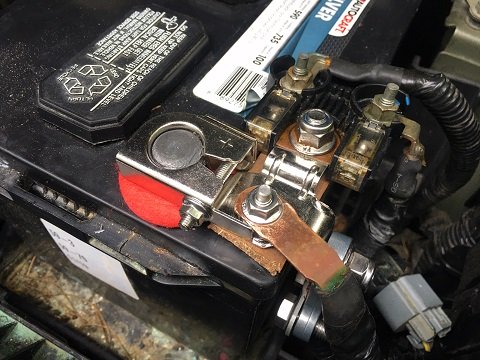 *****************************
Ford F150 Replace Battery Fuse
Dorman also makes a Replacement Battery Fuse for F150 models.
If your battery heat shield is damaged or missing you can buy one here.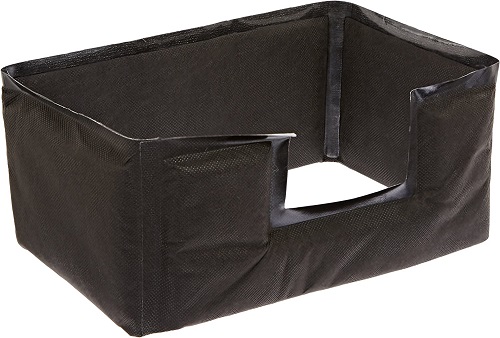 *****************************
Conclusion
The Dorman 926-882 battery terminal is a smart alternative to buying an entire new cable from a Ford dealer. It's far less expensive and equally effective.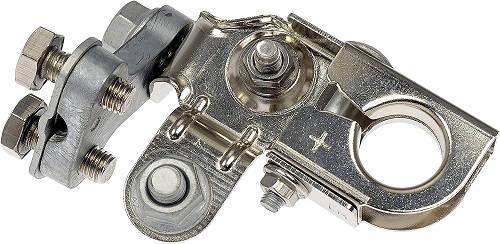 It pays to do some research before taking your vehicle to a repair shop. Knowledge will save you money!
*****************************
Articles of Interest: