389 Pontiac Engine Build
Once the GTO motor was pulled and hanging on the hoist, it was promptly bolted up to the waiting engine stand. The engine disassembly process included cleaning and tagging all parts and putting them off to the side in marked boxes. Remember to mark where the bolt-holes are on the hood hinges before removing the hood.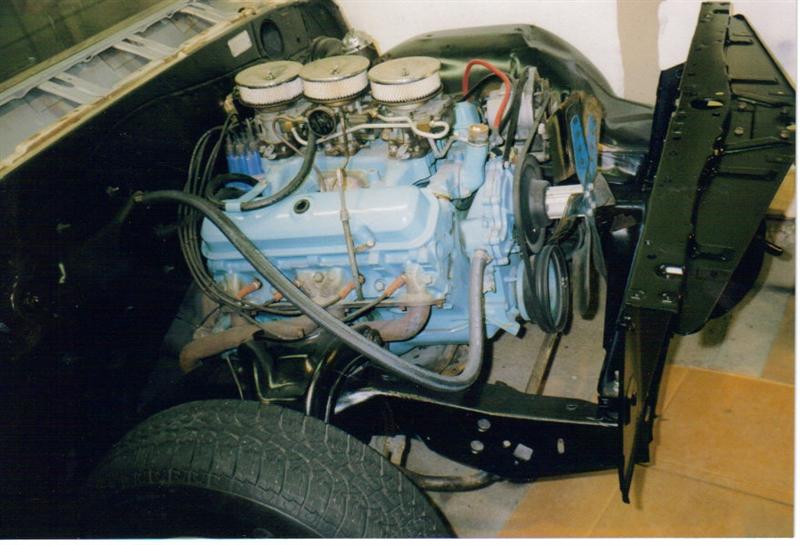 Tools Needed for Pontiac 389 Engine Disassembly
Sockets, ratchets, and extensions in 1/4", 3/8", and 1/2"
Shallow and deep sockets from 1/4" to 1"
Wrenches: open-end and combination, from 7/16" to 1"
A soft-blow hammer and screwdriver set
Harmonic balancer tool (not essential, but worth the money)
Digital camera (not required, but invaluable for reference during re-assembly)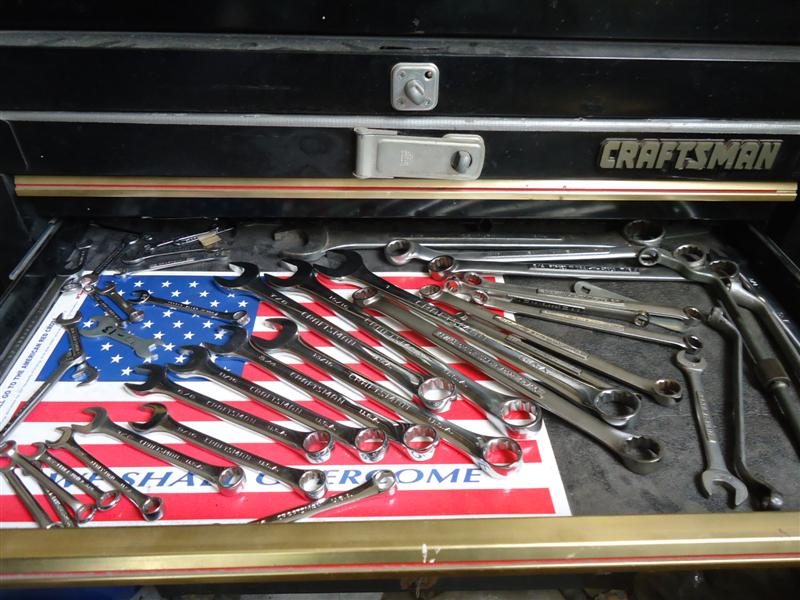 389 Bottom End
The 389 block from the 1965 GTO had been previously bored .040" over. There was no ridge on the cylinder walls and all were in allowable tolerance, so re-ringing the pistons was the best option. Because of this unpopular size of over-bore, the rings needed to be special-ordered.
After inspecting the pistons and connecting rods, the crankshaft was measured, showing .010" under on both the main and rod journals. While the crank and rods were at the machine shop being balanced, I cleaned and honed the block.
I had previously rebuilt a 400ci Pontiac motor from a 1969 Firebird, so I was aware of the tricky two-piece rear-main rope seal. Installing it so it doesn't leak requires one side to be tucked slightly in and the other side sticking slightly out of its cap. Same thing for the other half of rope seal in the cap.
The main bearings were lubed and set into the block and main caps. The crankshaft gets torqued down to 100 lb/ft for the front four journals, and 120 lb/ft for the back one. For an oil pump, I went with a TRW high pressure unit, #50049.
389 Tri-power Camshaft
Two different camshafts were used for 1965 GTO engines. Standard 4-barrel carburetor motor used cam #9779067 (stamped "P"). Tri-power engines used #9779068 (stamped "S"). The 1966 Tri-power camshaft is #9785744 and is stamped "H".
I decided on the #9779068 cam, which is also used in 421 HO engines, and several Ram-Air 3 applications. Camshaft lift at 1.50:1 is .407" intake and .447" exhaust. Duration at .050 lift is 288 degrees. Stock lifters will work fine up to 6,000 rpm. Recommended adjustment is .010" tighter than zero lash.
After lubing and carefully installing the cam, a double-roller timing chain followed. The cam gear was set to "0" degrees.
389 Pistons and Rings
Piston rings should be checked in their prospective bores before installing on pistons. Top rings were gapped at .016" and the second rings at .013". A piston ring installer is essential for this.
After all eight pistons and rods were in, the rod bolts were torqued to 45 ft/lbs. When the bottom end was complete, the outside of the block was thoroughly cleaned and painted the correct Pontiac "Robins Egg Blue".
389 Cylinder Heads and Valvetrain
Correct cylinder heads for the 1965 389 GTO are cast #77 and have 1.96" intake/1.66" exhaust valves. 1967 (and later) Pontiac 400 heads were redesigned to breathe better, and have 2.11" intake/1.77" exhaust valves.
Pontiac 400 Heads On 389 Block
The 389 heads that came with my 1965 GTO were not correct, nor were they in good shape. After doing a little research, I found a pair of 1969 Ram-Air 3 heads (cast #16), which have the large valves and better breathing. They fit on the 389 block with no problems and will work fine, providing you use pushrods, rocker arms, and valve covers for the 1968-up Pontiac 400 motor.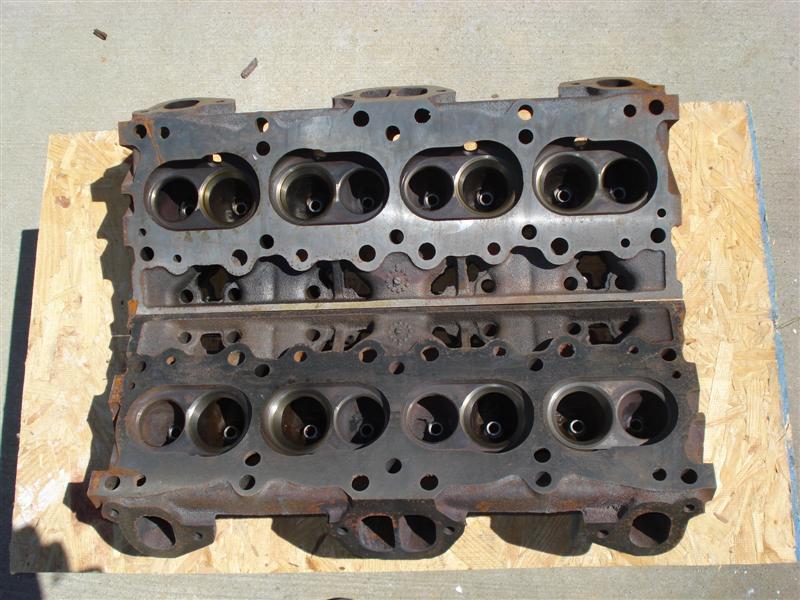 389 Torque Specs
Pontiac V8 blocks have just ten head bolts, so correct torquing is critical. On hydraulic cam-equipped motors, rocker arms are adjusted by tightening them to 20 lb/ft. Intake manifold bolts get tightened to 40 lb/ft.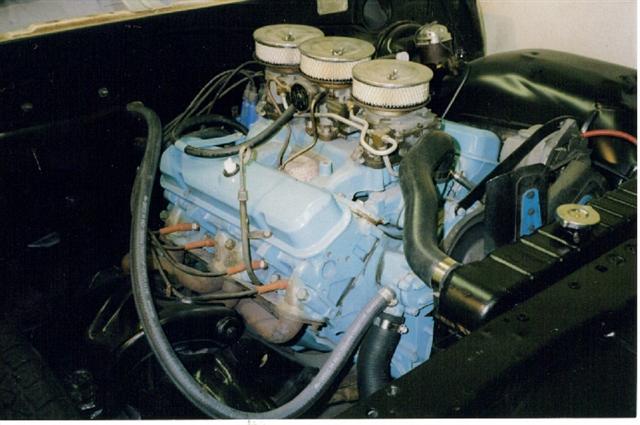 After the manifold and carbs were rebuilt and reinstalled, the GTO engine looked, sounded and ran great. The #068 cam gives a nice lumpy idle and all the torque you'd ever need for the street. By using Pontiac Ram-Air 3 heads on the 389, standard Tri-power engine output of 360 horsepower is significantly higher. Chirping tires in four gears is great therapy for whatever ails you!