1966 Corvette Restoration
Every classic car has a story to tell, and this 1966 Corvette Stingray is no exception. The previous owner had taken the body off the frame, removed the motor, and rebuilt the suspension and brakes. He painted the frame, had the engine and transmission professionally rebuilt, and re-installed them in the car. After the body was back on the frame, the bodywork was done and put in primer. Sadly, he passed away before finishing the restoration. The car sat in storage for 26 years before I bought it several years ago.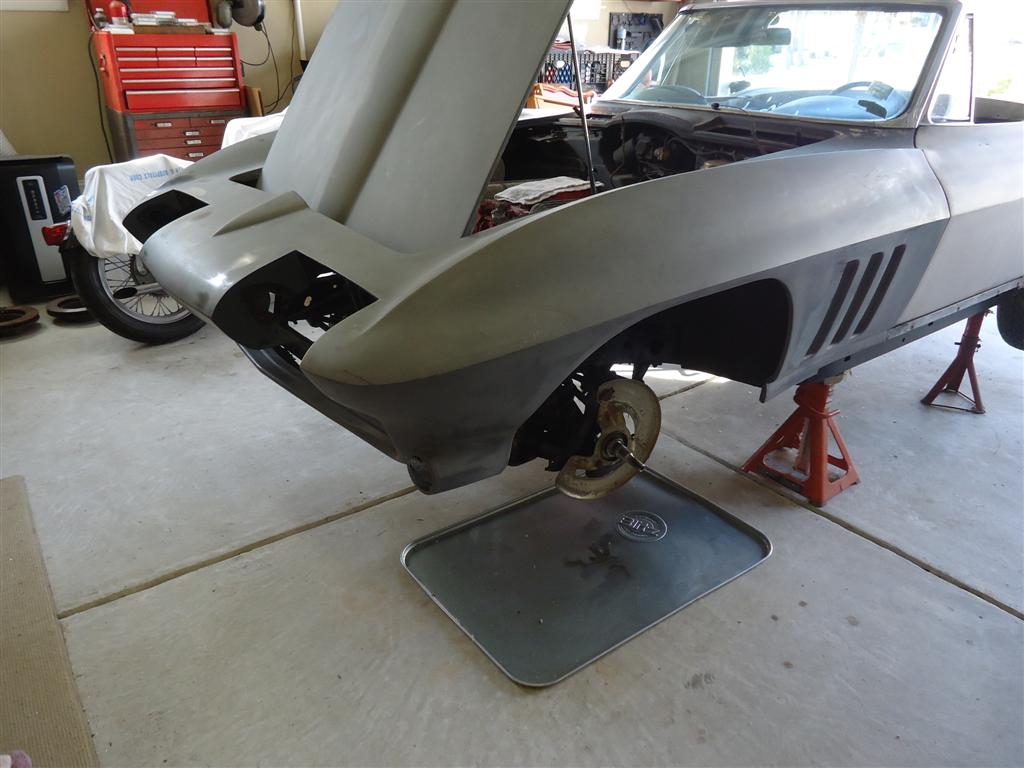 This car is very original and has seen little use in fifty years. Last registered in 1982, the odometer showed just 45K miles in 2012. Exterior color is Ermine White with black vinyl interior. The Corvette's several options include auxiliary hardtop, power steering, and AM/FM radio.
Corvette Documentation
Chevrolet did not start equipping Corvettes with factory build sheets (found on top of the gas tank) until late 1966 production. This car was produced in October 1965, and is an early, low serial number 1966 model.
The numbers on VIN plate under the glove box match the engine block. The cylinder heads, intake and exhaust manifolds, and carburetor have correct date-code castings.
1966 Corvette Stingray Production Figures:
Coupes: 9,958
Roadsters: 17,762
Total Production: 27,720
As we winched the Corvette out of the barn where it sat for 26 years, the front caliper seals began leaking brake fluid all over the tires and brake rotors. Although rebuilding a vintage Chevy small-block is far more glamorous than rebuilding calipers, it's the brake system where this restoration began. Every brake component on this car was rebuilt or replaced.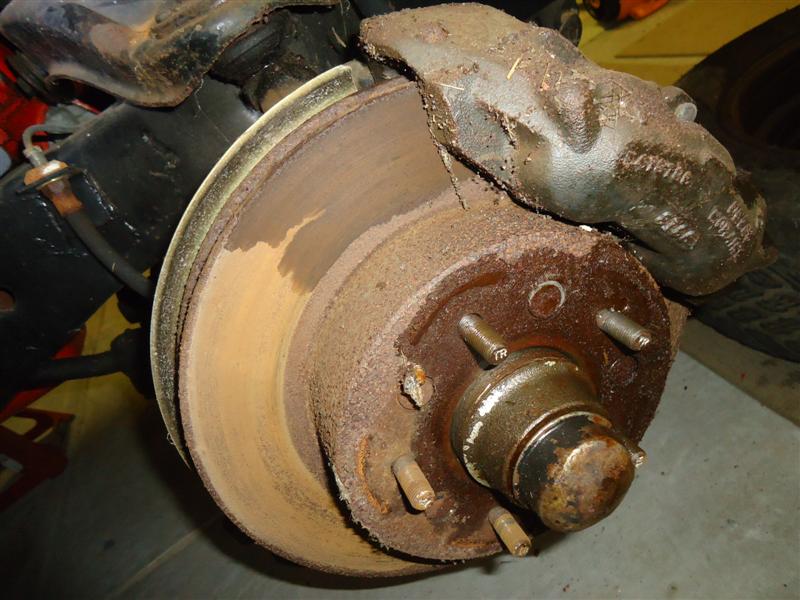 1966 Corvette Motor
This 1966 Corvette has the original L75 300-horsepower motor. Like all 327 Chevy engines, bore and stroke is 4.00" x 3.25". Compression ratio is 10.5:1. The Holley 4-barrel carb number is #3367.
Countless digital pictures were taken during the restoration process, many more than needed, but they are invaluable for future reference. I downloaded them on my computer, filed under the date they were taken, and then burned them to disc for safekeeping.
While restoring an old car, a little homework can save a lot of frustration. A large part of any classic car restoration is research. Factory manuals like these are invaluable.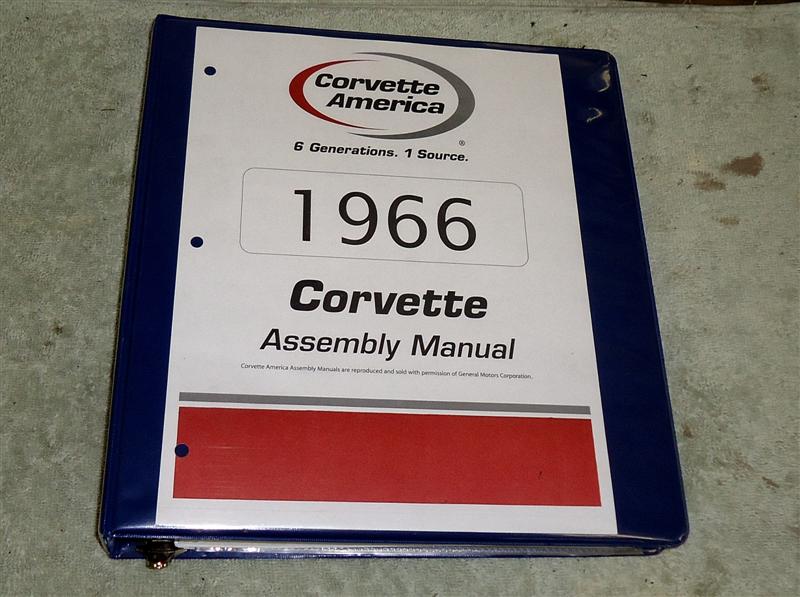 Although this 1966 Stingray is very original, I don't plan on building a 100-point show car. It will be an occasional driver, so modern gas shocks, radial tires, and dual-line master cylinder will be added. Besides, I have little interest in entering competitions where judges deduct points for safety upgrades.