With C3 Corvette interior space as "cozy" as it is, the tilt / telescope steering wheel is a nice feature. It was standard on 1980-1982 models, and optional on earlier models.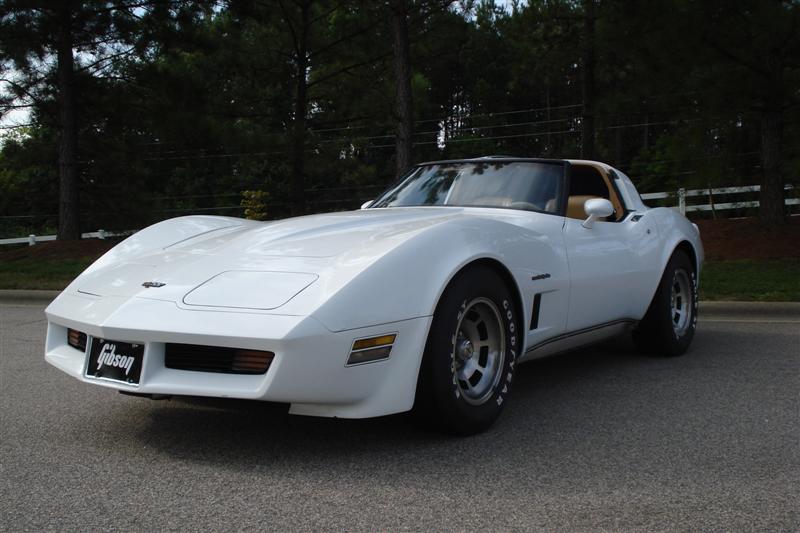 After a nice cruise one Summer morning, I stopped by a friend's house for a visit. Upon leaving, I got in the car, put the key in the ignition, and turned it forward. Nothing. I turned the key back and tried it again. Nothing, not even the usual resistance that should spring the key back.
My first thought was the key cylinder had broken. After all, the car was 30 years old. Little did I know I was in for a crash course in C3 Corvette tilt telescope steering column repair.
Inside the steering column, there is a small plastic gear that is turned by the lock cylinder. That gear engages the ignition switch actuator rack. The rack then engages a rod that extends down under the dash to the ignition switch. Mine had broken into three pieces.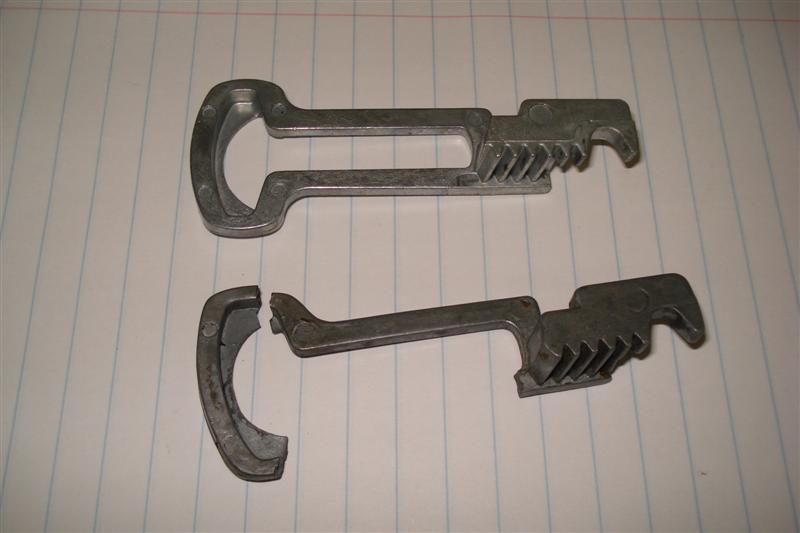 After I removed the steering wheel, I took the drivers seat out the car to allow more working room. Hours were spent taking stuff out of the tilt-telescopic steering column before I saw the small, geared die-cast rack, broken inside the steering column. This ignition switch actuator rack is offered by most aftermarket Corvette suppliers, and fits 1969 to 1996 models.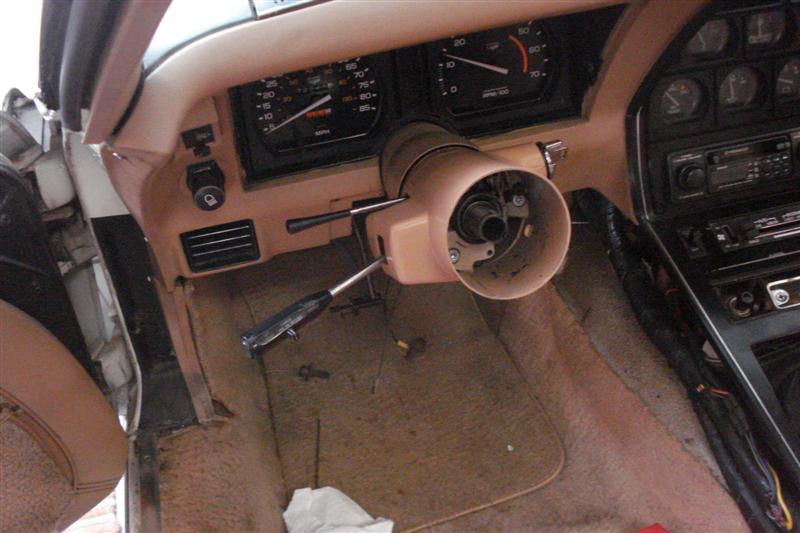 The turn signal switch, ignition key warning buzzer switch, lock cylinder, ignition switch housing, and the column support bracket had to be removed.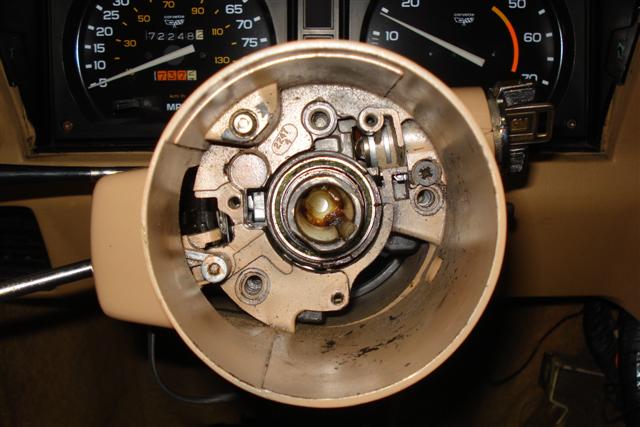 There's two housing pivot pins (left and right) that require an inexpensive specialty tool. I bought mine from Ecklers (#53386) It works for all 1969-1982 Corvette models. The photo below shows the tool needed to remove the pins.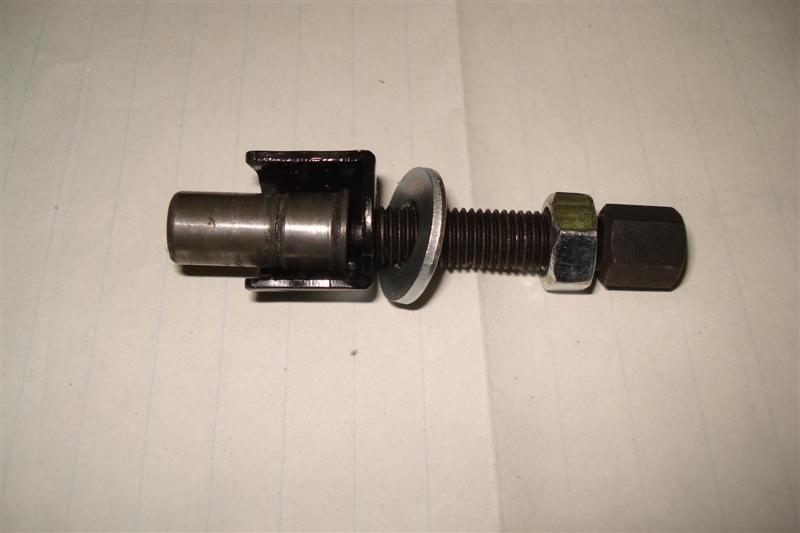 It seemed like a good idea to replace the old turn signal switch while it was accessible. I was able to pull the switch through the lower column by taping up the wires. The wires can then be "fished" down through the column.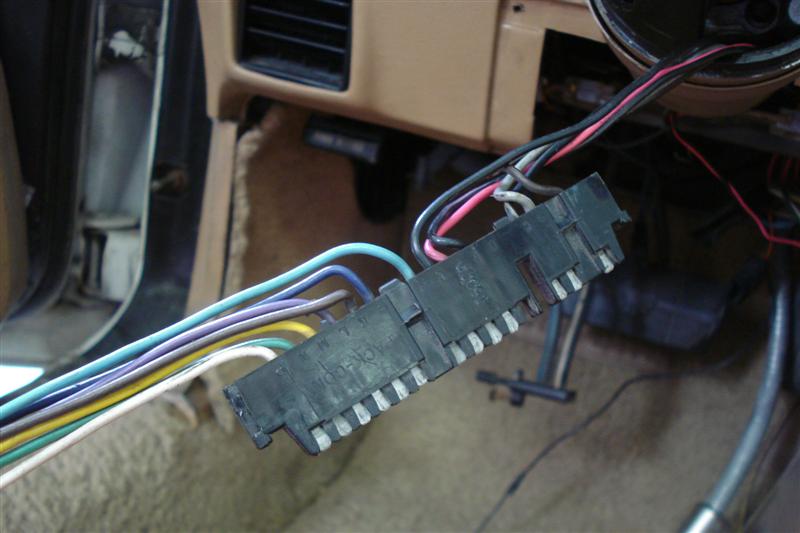 I've read that all GM column-mounted dimmer switches have either three or four electrical contact blades. Corvettes used three blades. (The fourth blade was for flash-to-pass). The C3 wiring harness will connect to either one.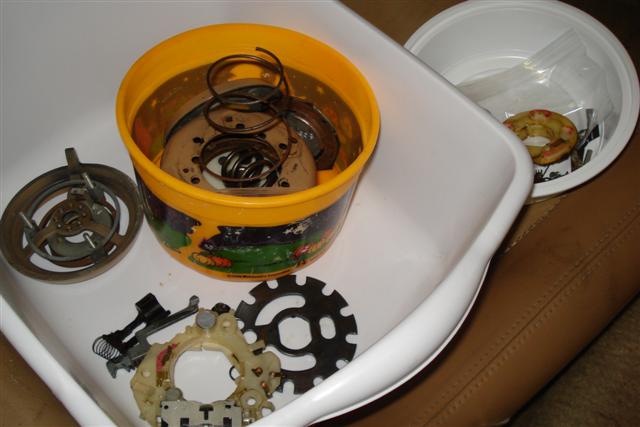 After the ignition switch is back in, the turn signal switch can be reinstalled (I intentionally left out the ignition key warning buzzer). Removing the parts, replacing the actuator rack, and re-installing the parts is about a 30-step procedure. I took my time and did this project in five sessions, about 10 to 12 hours in all.