Before You Donate An Old Car
Are You Really Helping A Charitable Cause?
Perhaps it's expensive mechanical problems, maybe it's high mileage, or maybe the body is just too far gone. Regardless, you've made up your mind - the old car's gotta go. Before you donate your old car, be aware that it's not as easy, nor as rewarding as some ads would lead you to believe. Whether your old car is running or not, you have other options.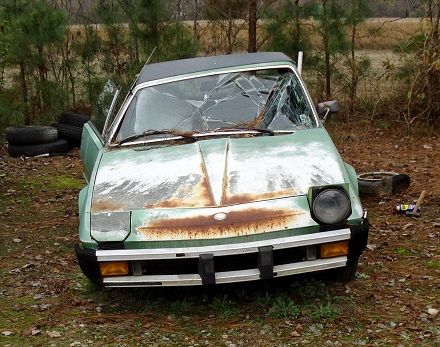 Many people believe that donating an old car is an easy way to get rid of an unwanted vehicle, with the benefit of giving them a tax write-off. But that's not necessarily true.
____________________________________________
____________________________________________
When filing your tax refund, two qualifications must be met to legally deduct an old car donation. First, the charity you give it to must have an IRS 501(c)(3) tax designation. And second, you can no longer take the standard deduction. You must now itemize deductions on your 1040 tax form.
How It's Supposed To Work
After they pick up your unwanted car, it either gets auctioned or recycled. If your vehicle was only good for scrap metal, you can only deduct the dollar amount the junkyard actually paid for it. If the charity does anything with your vehicle but scrap it, things get complicated.
The amount you can legally deduct depends on what the charity ultimately does with your vehicle. If your old car sells for less than $500, your deduction will be the fair market value of the vehicle up to $500. If it sells for more than $500, you can claim the full amount for which the car is sold.
However...
They could potentially keep and use it, or they could fix it and sell it, or even sell it as is. Any of these scenarios will require documentation by you. And once you've signed the title over to them, it's out of your control.
Are You Really Helping A Charitable Cause?
Proceeds from your old car donation are supposed to help a chosen charity. But charities often see little, and sometimes none of the proceeds. Why? Unfortunately, the car donation business is clouded with misrepresentation and fraud.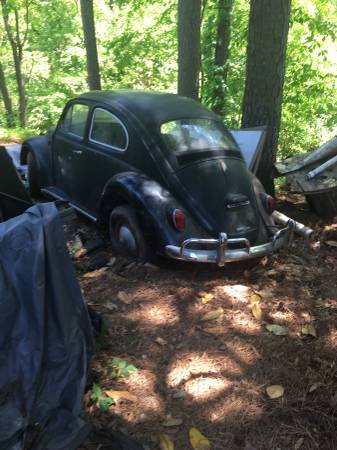 Multiple U.S. states have investigated car donation charities for false claims and poor business practices. To make matters worse, people who donate vehicles may inadvertently get unwanted attention from the IRS. So by trying to eliminate one hassle, you may end up with another.
____________________________________________
____________________________________________
Alternatives To Donating An Old Car
When you donate an old car, it eliminates things you don't want to do, like placing a "for sale by owner" ad, answering phone calls, and spending time showing your car. Nothing wrong with that, but admit that your motive is a selfish one; you just don't want to do it. So, if you want to rid yourself of a vehicle, before you donate an old car, consider these three options.
Option A - Scrap The Vehicle Yourself
Regardless of whether your vehicle runs or not, there's local small businesses that advertise they will haul away your unwanted car for cash. If you choose to junk your vehicle, you must provide the title or registration. In most U.S. states you must also turn in the license plate to cancel the insurance. Make sure to get a receipt.
Option B - Sell Your Car With The Least Hassle
Consider selling your unwanted car to a national chain. Scrap yards such as Pull-A-Part and others may have a specific need for your year and model. Also, check out Peddle.com who claim to buy cars in any condition.
Option C - Part Out The Car Yourself
This option will potentially make you the most money. Just like there's a huge market for used cars, there's a huge market for used car parts. Easy parts to sell are bolt-on parts such as the radiator, trunk lid, spare tire and jack, etc.
____________________________________________
____________________________________________
Other parts to remove and sell off your unwanted car are the radio/sound system/speakers. Also worth selling are rims with or without tires. Any tire shop will dismount tires off loose wheels for a small fee.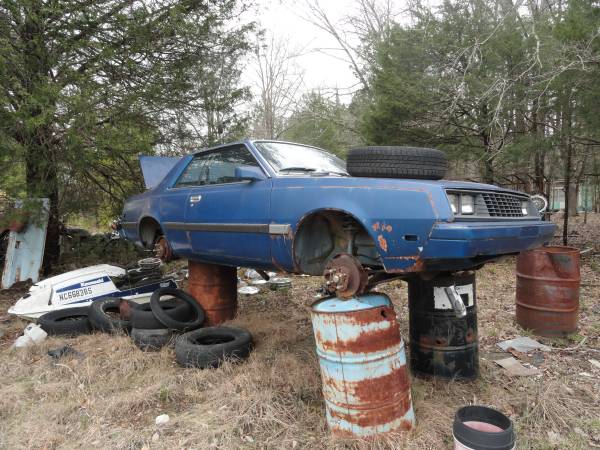 Removing and selling parts from your old car helps out other car enthusiasts. There's always someone out there that's looking for a certain part from your year and model.
Parting Out A Classic Car
Classic car restorers will pay good money for old water pumps and carburetors with correct casting numbers to help them build a 100-point restoration car.
Desirable Old Car Parts For Collectors/Restorers
Steering wheel
Dash and Gauges
Steel bumpers that can be repaired/re-chromed
Original factory wheels in any condition
Headlamp and tail-lamp assemblies
Old Water Pump (with visible casting number)
Old Alternator or Generator (with visible ID numbers)
Old Carburetor (to be rebuilt)
Old Radiator (to be re-cored)
Original factory nuts and bolts in good condition
Consider every part on the car for sale, no matter how small or insignificant you think it is. I know of a muscle car owner who paid $80 for a used alternator bolt because it had the correct head marking!
Junking An Old Car
After you have removed and sold all the parts off the car, call a local salvage yard to pick up the carcass as scrap metal. Call a few places beforehand. Some may require a rolling car, but chances are they'll take it for free, anyway. Remember that you still must provide the title or registration to junk your vehicle.
Final Thoughts
Please check with your local town or state regarding specific laws on how to dispose of a non-running car legally. And if you really want to help a charity, take half the money you made selling or parting your car and donate it to a worthy cause. And put the other half towards your next old car project.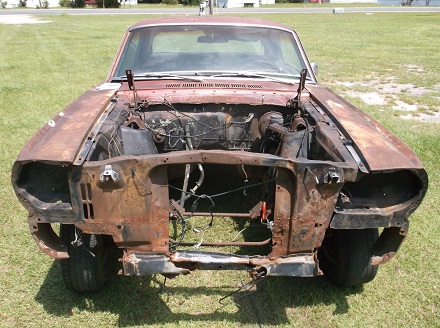 **************************
Articles of Interest: