5 Ways To Sell Junk Cars
If you feel like you don't need your old and junk car anymore, sell it instead of seeing it rot off.
How much money do you think your junk car is worth? A few hundred dollars? Maybe thousands? How much is that old junk car sitting in your yard or driveway, rusting away, looking all ugly, and taking up space? Zero dollars! So, a few hundred, a thousand dollars, or zero?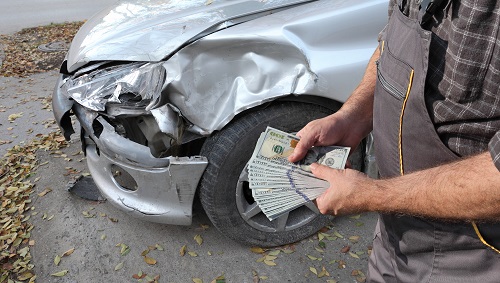 You had your fun rides together. Maybe you now got a new bad boy to ride with. And since you might not be able to bring your old buddy back to its best condition, you can consider selling it instead of letting it rot away. You see, if you leave an old car unused for years, its body will rust and its components will deteriorate, leaving you with a non-runner that's not simpler to get rid of. The good news is, you can make money with junk cars - even if it's not working, completely rust-covered, or partially gone.
Here are 5 ways you can sell junk cars:
Selling Your Car "As Is"
If you think that your car is in a not-so-bad shape that a good intensive car restoration company can still save it and bring it back to life, then you can simply sell it "as is". This is a popular approach done by car dealerships. You can simply advertise it in your local newspaper or craigslist for sale and find potential buyers willing to spend money to restore it back to life.
Just make it crystal clear to any buyer that there are faults with the car, pointing out the ones you already know about. This prevents people from coming back and asking you to do the repair for them.
Online Junk Car Buying Sites
If you don't mind spending a little time doing some homework, selling a junk car online can be a convenient and easy way to make money. There are many online companies that claim they will buy your unwanted car at a fair price.
Selling your old car gets rid of the junk in your house while making some money in return. When looking for reliable online companies that buy junk cars, it's important to do research and read authentic reviews to ensure successful transactions.
Parting Your Car
If there's a part that made your car unable to work and the rest of its parts are still in good condition, then you might want to take bits off of your car and selling them.
For instance, you may have been in an accident that repair is no longer a smart option, or you may have a blown-up engine, but a lot of your car is still good and untouched. Selling its parts can bring good money.
How much you can remove will depend on your mechanical expertise. Most people could get parts such as wing mirrors, battery, CD radio unity, center console, lenses and lights, tires and wheels, and seats. But you don't want to be left with pieces of rusting metal case in your driveway or yard. So, make sure you have someone who can take the rest after parting it out.
Sell It For Scrap
Selling scrap metal makes good money. Cars of any sizes has a good amount of metal in it. If a car is totally useless and most parts are already broken or worn out, then it may be best to sell it off for scrap. Selling scraps really depends on how heavy the metal is. So, if you have an old and junk truck or car model, then you'll get more since they tend to be heavier.
Still, know that they'll be taking away the plastics and rubbers during the scrapping process, lowering the price. Also, you might have to settle your own transport and towing service for your junk car, so consider the cost.
Local Junkyard
Most junk yards will buy junk cars. The good news is your local junkyard may also offer to pick up and tow your car for free. But make sure to check with them if they don't mind taking some parts off before picking it up since they also make money by breaking up and selling car parts.
Of course, you could just simply sell it to your local junkyard as it is, without removing any parts and they would be very happy with that.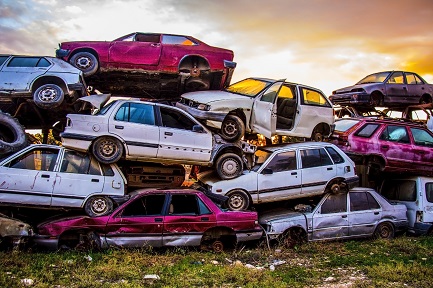 Conclusion
Cars, like any other machine, have a life cycle. They'll eventually breakdown and you'll end up with a junk car that's not worth keeping anymore. With that said, you can still earn a few hundred or even thousands of dollars when you sell them. Regardless of how you want to sell your junk car, what's important is that it has served you well from the beginning until the time you need to let it go.
**************************
Articles of Interest: